Ben & Jerry's Supports Wall Street Protesters as Parent Company Unilever Endures Union Fight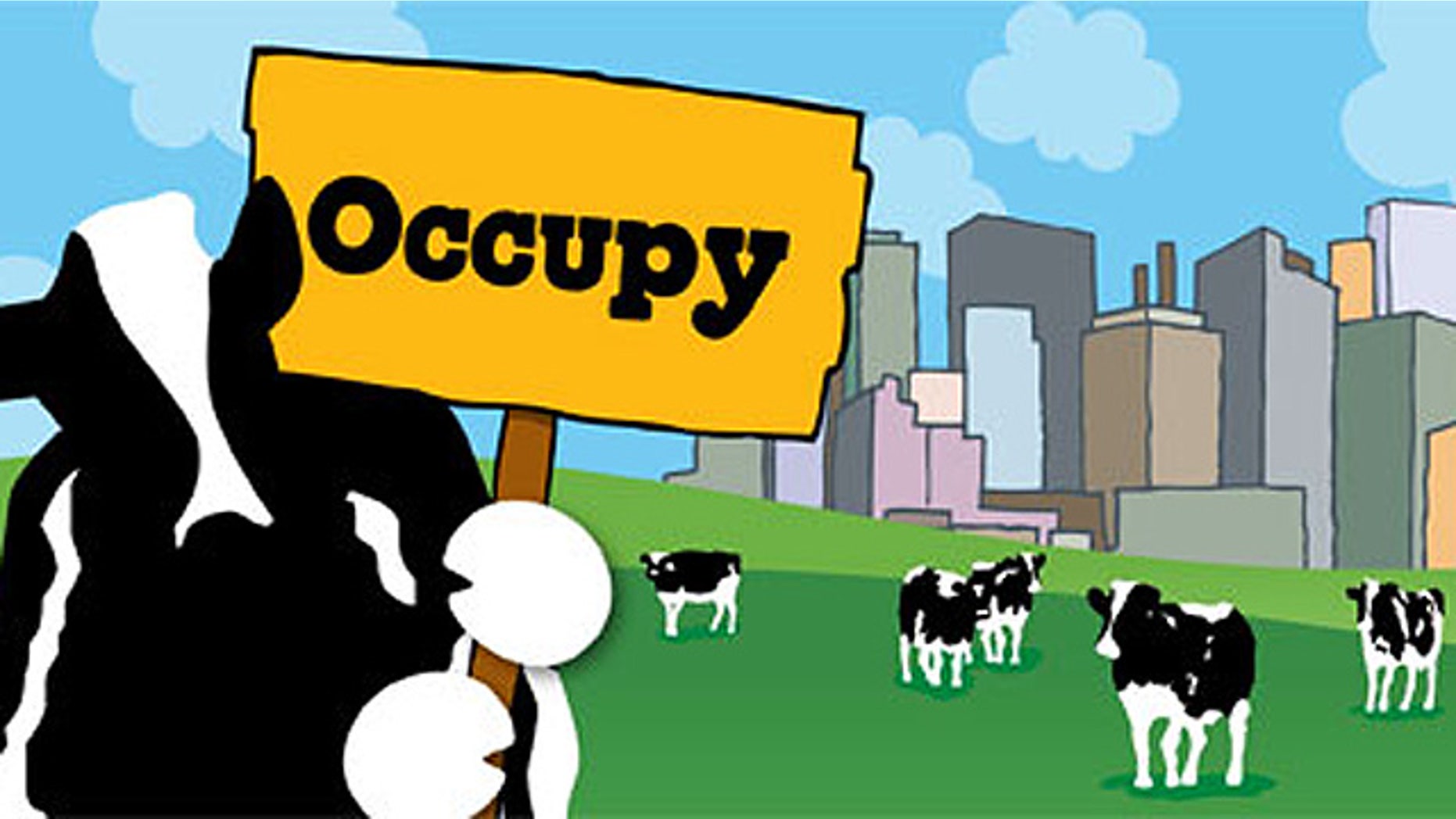 Ben & Jerry's may have served up a creamy bowl of support for Occupy Wall Street's attack on corporate profits, but the ice cream purveyor's European parent mega-company is having its own issues putting away a messy pension battle with its workers in Britain.
Ben & Jerry's, the socially-conscious Vermont company that was purchased by Unilever in 2000, voiced its support for the anti-Wall Street protests on Friday, expressing its "deepest admiration" to those who have participated in the protests, which have now entered their fourth week.
"We know the media will either ignore you or frame the issue as to who may be getting pepper sprayed rather than addressing the despair and hardships borne by so many, or accurately conveying what this movement is about," read a statement on the company's website. "All this goes on while corporate profits continue to soar and millionaires whine about paying a bit more in taxes. And we have not even mentioned the environment."
The statement, which was signed by the company's board of directors, also characterized inequities between classes in the United States as "immoral" and claimed corporations are "permitted to spend unlimited resources to influence elections while stockpiling a trillion dollars" rather than hiring workers.
"We know that words are relatively easy, but we wanted to act quickly to demonstrate our support," the statement continued. " … We have provided support to citizens' efforts to rein in corporate money in politics, we pay a livable wage to our employees, we directly support family farms and we are working to source fairly traded ingredients for all our products. But we realize that Occupy Wall Street is calling for systemic change. We support this call to action and are honored to join you in this call to take back our nation and democracy."
Across the Atlantic, however, union workers at Unilever in the United Kingdom have vowed to continue with a possible strike vote over the closure of its pension plan. Unilever -- a conglomerate that employs more than 167,000 workers and sells more than 170 billion products annually -- announced plans to close its salary pension plan in April, the Financial Times reports. It employs roughly 7,000 workers in the United Kingdom.
The company was forced to extend talks late last week in light of irate workers upset by seeing their pension plans replaced with less generous packages. Unions, angered by what they call the "arrogant" removal of the plan, expect to announce a timetable for a vote in coming weeks, the newspaper reports.
In a statement to FoxNews.com, Ben & Jerry's said it issued the statement last week because it is "consistent" with the company's mission statement and values.
"We believe that people can change America, and that caring capitalism can make a difference," the statement read. "We're showing our appreciation for those who are taking part in this non-violent, peaceful and democratic movement by coordinating ice cream through the Food Committee on site where they'll distribute. We continue to discuss with other organizations and partners to explore where we can be most supportive."
Messages seeking comment from Unilever were not returned on Monday.