Latinos Nominated for James Beard Foundation Awards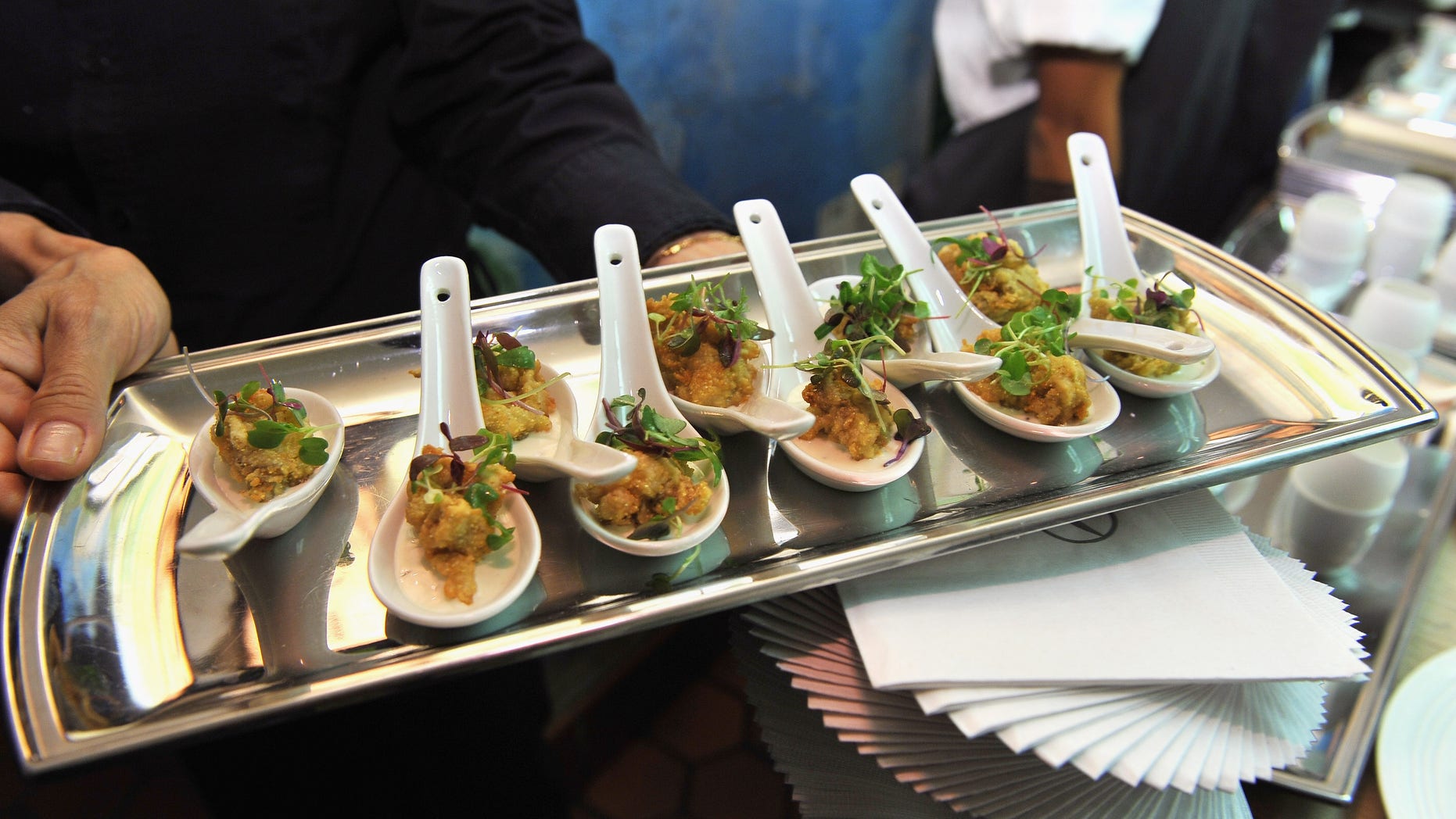 One was born in Cuba and has two highly acclaimed restaurants in Hoboken, New Jersey. Another in Mexico City and has one of the hottest restaurants in Downtown Houston.
Maricel Presilla, co-owner of Cucharama and Zafra in Hoboken, and Hugo Ortega, who moved his way up from office cleaner to busboy to owner of Hugo's in Houston, are some of the hot Latino chefs nominated this year for the James Beard Awards, which is considered the Oscars of the Food World.
Roughly three Latino chefs – plus a Latino restaurateur and an "outstanding pastry chef" – made the coveted list. Winners will be announced May 4th and 7th – but being nominated is a distinction on its own.
Here's some background on the Latinos who were nominated. From Fox News Latino, we wish them lots of luck!
Best Chefs in America Latino Nominees:
Maricel Presilla (Mid-Atlantic)
Born in Santiago, Cuba, to two university professors, Presilla has said the kitchen was a central part of her life as a child, especially because she ate it fresh. "If you were going to have duck, you kill it," she told the New York Times recently. "If you were going to have chicken, you kill it."
Her family ended up fleeing Cuba when Fidel Castro rose to power. She eventually earned a doctorate degree in medieval history and then dove into the restaurant business. She's written six books and has two restaurants in New Jersey, Zafra and Cucharamama that focus on Latin American cuisine. She also opened a specialty store in Hoboken called Ultramarinos.
She has been invited to cook at the White House. At a Latin American gala, she told the Times, US Supreme Court Justice Sonia Sotomayor told Presilla her pastels tasted like her mother's.
Hugo Ortega (Southwest)
Ortega was born in Mexico City and is the oldest of eight children. He began working at 15 to support his family and eventually realized he wanted more in his life.
He moved to Houston where he moved his way up the restaurant business. He worked as a busboy by day and at night he cleaned the floors. He now owns the hot Houston restaurant Hugo's, regarded as one of the city's top eateries.
According to the Houston Press, "Ortega pioneered both upscale and interior Mexican food in Houston. He also has been a vital voice in the ongoing local foods movement."
 Matt Molina (Pacific)
Molina was raised in San Gabriel, Calif., and attended the Los Angeles Culinary Institute. He worked at several restaurants, including Mario Batali's Del Posto Restaurant in New York City.
According to the Los Angeles Times, he started as a line cook in 1998 at Campanile and worked his way up to chef de cuisine.
Now he's the executive chef of two of the hottest restaurants in Los Angeles, Pizzaria Mozza and Osteria Mozza.
Batali calls him a rarity among cooks.
"Matt's a surfer dude. I've worked with surfer dudes. They take everything seriously, but then there's this Zen confidence, and that really comes through when you watch him cook," Batali told the Los Angeles Times.
Outstanding Pastry Chef Nominee:
Dahlia Narvaez
Narvaez, who grew up in California, made a name for herself at Los Angeles Cuban nightspot The Conga Room by making specialties like dulce de leche. She was just 22 years old.
She became a pastry chef around 1999 at Campanile, which she left years later to work at Osteria Mozza.
She creates the desserts for the Mozza empire along with Mozza Executive Chef Matt Molina and recently finished the new Mozza cookbook.
Outstanding Restauranteur
Phil Suarez
Born and raised in Washington Heights in New York, Suarez opened his first restaurant in 1980 called Positano. Eventually he started a partnership with renowned chef Jean-Georges Vongerichten. The two opened legendary restaurant JoJo in 1991 before he went on to create Patria, which made him return to his Puerto Rican roots.
More recently, he and Jean-George started a hotel partnership with Starwoods Hotels.
Follow us on twitter.com/foxnewslatino
Like us at facebook.com/foxnewslatino