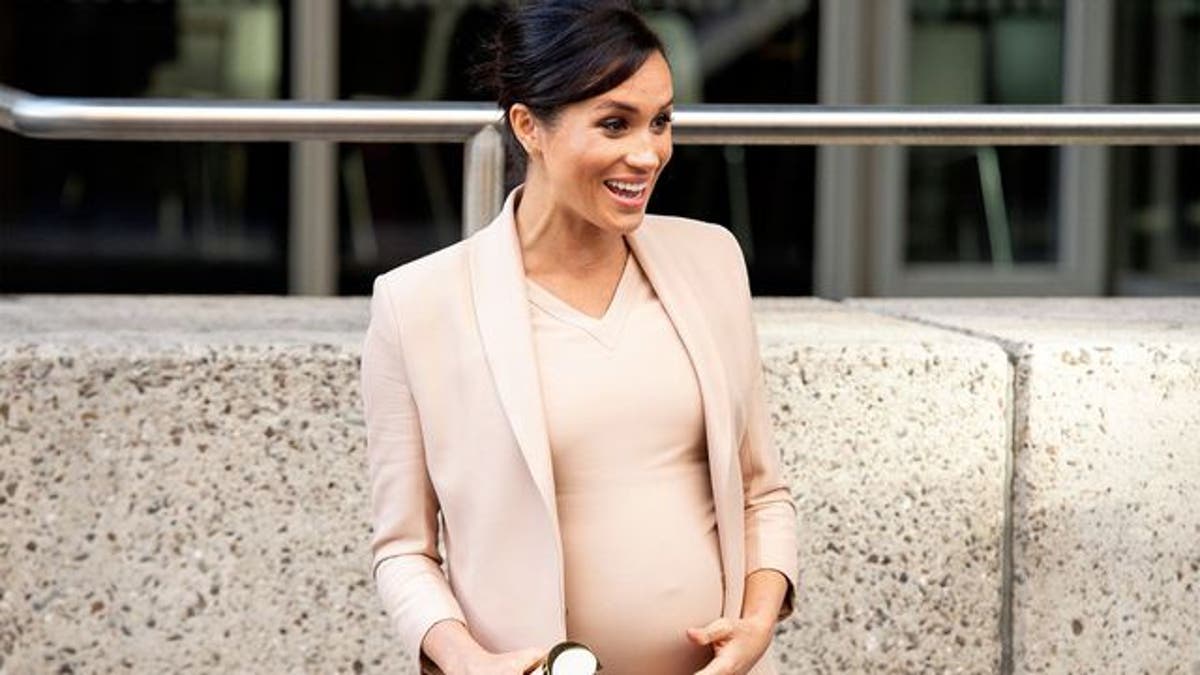 Yet another thing Meghan Markle has in common with Beyonce: A series of social media trolls have accused the Duchess of Sussex of faking her baby bump and her entire pregnancy.
A series of Twitter users are convinced that the 37-year-old former actress isn't actually expecting her royal baby with Prince Harry.
The trolls claim that Markle is using a "Moon Bump" to fake her pregnancy.
MEGHAN MARKLE'S BEST FRIEND SERENA WILLIAMS MAY HAVE REVEALED SEX OF ROYAL BABY
Aside from the claims being generally absurd, some have already been proven false.
"Meghan Markle prob spent millions of British & American taxes for baby shower for fake baby. Prince harry should be ashamed and disappear if he had any decency. #megxit," one user wrote.
MEGHAN MARKLE 'SHUNNING' QUEEN ELIZABETH'S DOCTORS FOR ROYAL BABY'S BIRTH: REPORT
Experts, however, clarified that Markle's baby shower wasn't funded with taxpayer money.
MEGHAN MARKLE'S BABY SHOWER WAS 'A BIT OVER THE TOP,' QUEEN'S FORMER SPOKESMAN SAYS
Another posted a side-by-side split image of a pregnant Kate Middleton and Markle, noting they were both allegedly six months along when the snapshots were taken and comparing the sizes of their bumps.
The criticism and speculation has gone back months, with one user even making her Twitter name "MeghanMarkleIsNotPregnant.com."
Some users believe Markle is, indeed, pregnant, but is embellishing her weight gain with a prosthetic:
CLICK HERE TO GET THE FOX NEWS APP
To the dismay of her critics, Markle and Harry's baby is due at the end of this month or early May — and the Palace has taken measures to quell the social media abuse thrown the Duchess' way.