"Rio", Featuring George Lopez, Opens With Monster Weekend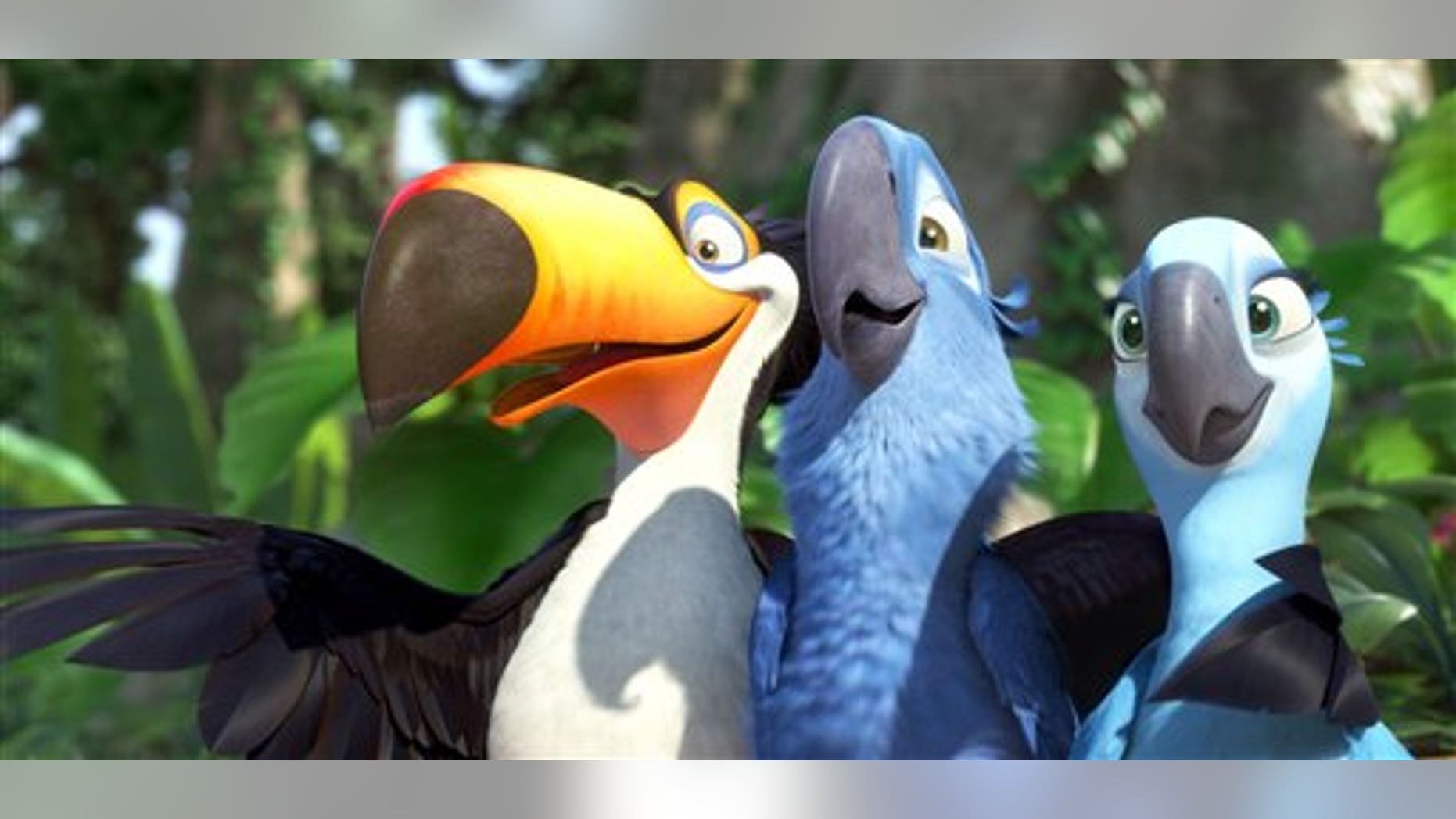 "Rio" is capturing the attention and the eyeballs of movie goers in its first weekend, which bodes well for Brazil which is using the movie to promote its tourism and safety.
The 20th Century Fox animated family flick "Rio," featuring the voices of Anne Hathaway and Jesse Eisenberg, led the weekend box office with a healthy $40 million debut, according to studio estimates Sunday.
It was the best debut so far this year, topping another animated comedy, "Rango," by about $2 million.
"Rio" opened well above Fox studio expectations. A tale of romance and smuggling involving rare birds, "Rio" opened overseas a week earlier and has climbed to a $168 million total worldwide.
"It's working in every country on the planet," said Fox distribution executive Bert Livingston. "It's G-rated, which means it's for everybody."
With many children out of school over the next week leading into Easter, "Rio" has solid playing time ahead of it, Livingston said.
Brazil's tourism agency is using the global release of the 3-D animation movie to promote the country as a destination for foreign tourists.
A short promotional video — "Brazil Calls You. Celebrate Life Here" — was shown in theaters in 10 nations around the world just before the film was screened this weekend.
There will be 7,500 showings of the video at 250 movie houses in Argentina, Colombia, Chile, Italy, Netherlands, Paraguay, Peru, Portugal, Spain and the United States.
Besides promoting Brazil, the video is aimed at reducing concerns that foreigners may have about violence in Rio de Janeiro, the Brazilian city most visited by tourists.
Last week, a gunman killed 12 children at an elementary school in Rio, lining them up against a wall and shooting them in the head. After being shot in the legs by a police officer, the shooter killed himself.
Rio is frequently in the news as a city rife with drug-gang violence in its vast slums.
In 2009, police began an ambitious "pacification" program in which security forces clear heavily armed gangs from slums and establish a police presence. The program aims to reduce violence in the city before the 2014 World Cup and 2016 Olympic Games and improve the lives of shantytown residents by bringing in basic services.
"Rio," which was directed by Brazilian Carlos Saldanha, opened last month in Brazil.
It is the story of Blu, a rare blue macaw born in Brazil but raised in Minnesota, where he never learned to fly. Blu travels to Rio de Janeiro after his owners learn a female blue macaw has been discovered there, then amid a series of adventures falls in love with her and learns to fly while rediscovering himself among sweeping views of the city.
"It is very important to take advantage of this visibility to promote our diversity," Embratur president Mario Moyses said in a statement. "Besides Rio de Janeiro, which everyone should visit, we have natural beauties: beaches, sun and destinations for anyone seeking culture, sports, ecotourism, and adventure and business tourism."
The Associated Press contributed to this story.
Follow us on twitter.com/foxnewslatino
Like us at facebook.com/foxnewslatino