EXCLUSIVE: Life After "American Idol" for Julie Zorilla, Jovany Barreto and Karen Rodríguez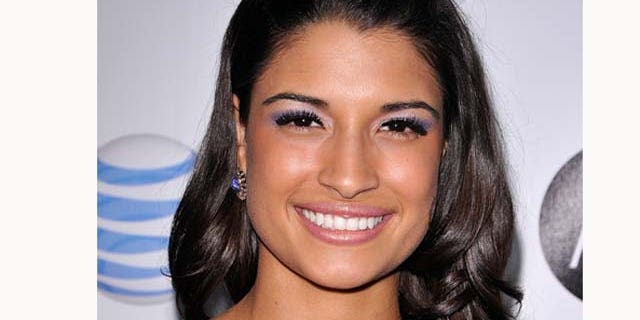 Their opportunities on American Idol may have been short lived, but the three Latinos on the hit show's 10th season — Julie Zorilla, Jovany Barreto and Karen Rodríguez — are all excited to see what the future has in store.
"Several opportunities have come up and a lot of doors are opening," Colombian born singer and songwriter Julie Zorilla told Fox News Latino. "I am so thankful to Idol."
"For now I want to focus on the writing aspect," she added.
For Zorilla, songwriting is second nature. It's a task she takes pride in, and uses to further her musical and professional development.
"I write songs every single day," says Zorilla. "You get an idea of what to write after writing so many songs… you get into rhythmic patterns."
Louisiana native Jovany Barreto is also taking time to hone his song writing skills. The "full blooded Cuban," as he calls himself, has already made it a goal to release albums in both English and Spanish.
"I would like to dominate both languages," Barreto says. "I would love to work with Marc Anthony, Pitbull, and Jon Secada,"
"I would love to pick Enrique Iglesisas's brain," he added. "Pick the brain of Juanes, Camila and Juan Luis Guerra."
Telenovelas is also a career option that Barreto is considering these days.
"I grew up watching them," Barreto says. "I'm a very classy guy and I want my ancestry to come out."
"I also wouldn't mind being the next Jacob in 'Twilight,'" he added half jokingly.
As America saw on the show, Zorilla's glittery pumps captivated fashion icon Jennifer López as much as her voice.
Like J.Lo, Zorilla would not mind expanding her horizons, dipping and dabbing in the fashion industry aside from her music career.
"I love fashion! I've always admired J.Lo and her fashion," says Zorilla. "Working with J.Lo was absolutely incredible. She was very nurturing, especially now that she is a mom."
"She's sweet and a down-to-earth person," added Barreto. "She can see in us what she saw in herself."
The most recent eliminated contestant, New Yorker Karen Rodríguez, agrees with her fellow competitors.
"She's always said she's been a fan of me, since the very beginning. I've always felt that she's always been supportive… she would always hug me and just look me in the eye and said, 'Just go out there and kill it,'" Karen Rodríguez said in a press conference upon getting eliminated.
"I identify myself with her so much… she went out there and she broke barriers and she's such an inspiration. I've heard that people say she has seen herself—in her, she sees me."
For now, Rodríguez finds herself in the spotlight, doing interviews and talk shows. The Peruvian-Dominican singer has no plans in slowing down.
"I would love to do movies and commercials," said Rodríguez. "Now with this opportunity, now that people know who I am, maybe there's just more opportunities for me to go further, for me to do ads and anything that I can get my hands on."
"I want to take this, and sort of milk it as much as I can," she added.
"I admire Jennifer López so much for that, because she's been able to handle that so well; having music, and movies, and doing everything she's been doing. So, I definitely want to be like her, for sure."
You can reach Alexandra Gratereaux at: Alexandra.Gratereaux@foxnewslatino.com
Or via Twitter:@GalexLatino
Follow us on twitter.com/foxnewslatino
Like us at facebook.com/foxnewslatino