"Hop" Gets "Caramelo" by Jen Carlos Canela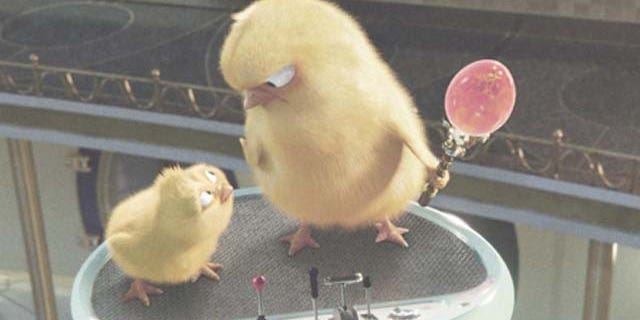 The characters of "HOP"—the new animated film about the Easter bunny's son's dream to be a rock star, were sweet to their fans in Times square on Thursday, March 31 in the wake of the movie's anticipated weekend premiere.
But, someone who's been making the movie even sweeter is singer and actor Jen Carlos Canela who wrote the Spanish version of the movie's theme song "I Want Candy" entitled "Caramelo."
"I did the song that came out in Puerto Rico, Latin America and the Carribean," Canela told Fox News Latino. "I love these type of movies."
"You can laugh and learn a lot from it. The Easter bunny is a character everyone can relate to," he said.
Canela says parents in the Latino community will love the film for their kids due to the positive message that it has.
"There's no way you can criticize it because it's not disrespectful in any way," an excited Canela says. "Any parent that loves their kid will tell them to chase their dream."
The Cuban artist expressed his hope for the Latino community to stand together and keep inspiring each other through their passions. He cautioned that "we need to stop being our worst enemies."
"I've been hooked on the message of one world, one love, one religion," he says. "If we want to find peace it needs to start within ourselves," he said.
Canela wants the audience to be uplifted while listening to his tune.
"It's beautiful," he says. "I love the characterization."
You can reach Alexandra Gratereaux at: Alexandra.Gratereaux@foxnewslatino.com
Or via Twitter: @GalexLatino
Follow us on twitter.com/foxnewslatino
Like us at facebook.com/foxnewslatino