Michelle Rodríguez's "Battle: LA" Shoots to Number One Thanks to Latino Audience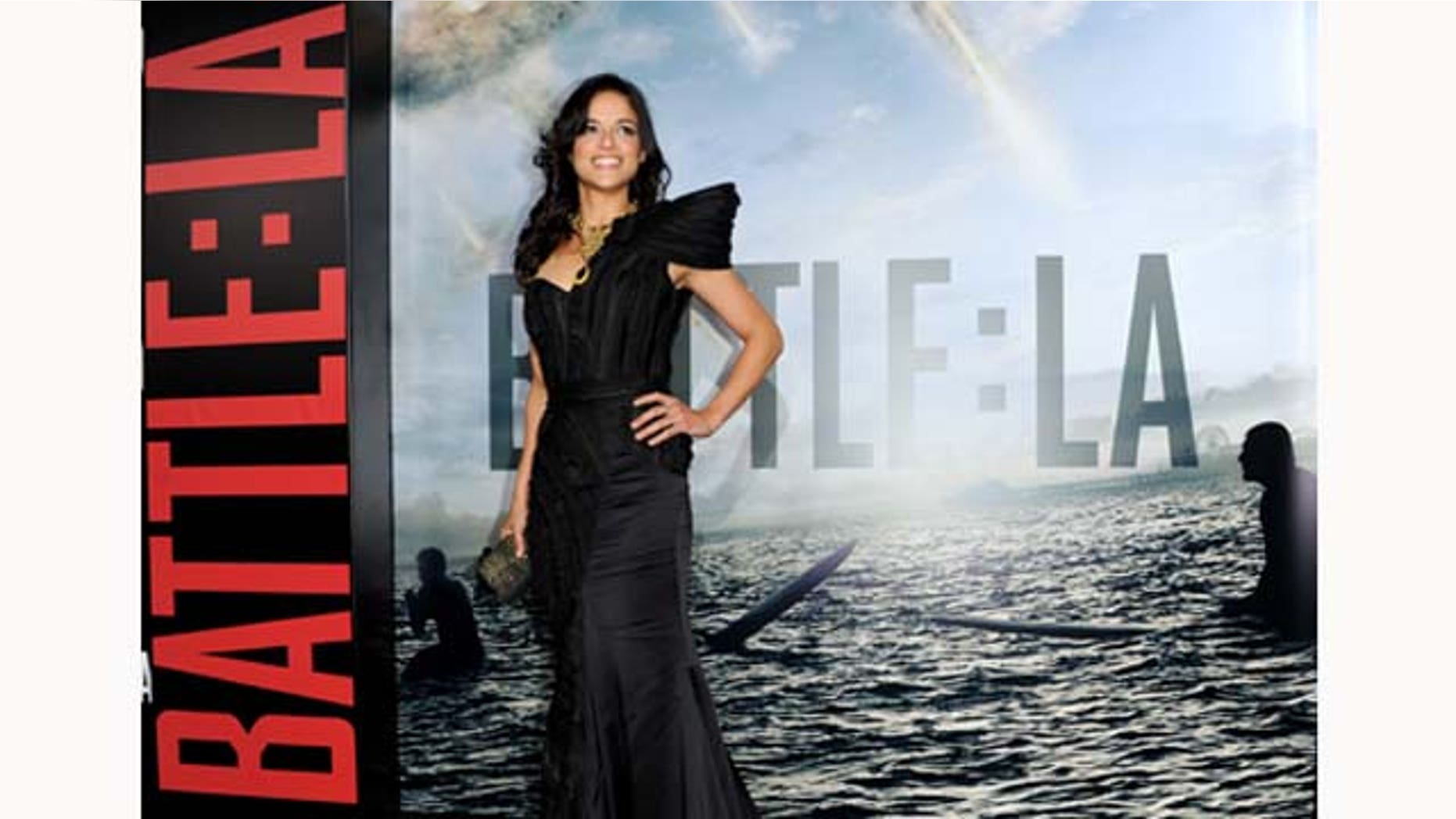 Michelle Rodríguez's "Battle: LA" conquered the world, as it shot to number one in the box office its opening weekend.
With a strong debut of $36 million, the sci-fi action flick recalls its 2009 Oscar-nominated hit, "District 9."
"It's kind of like having a summer film in the spring," said Rory Bruer, president of worldwide distribution at Sony.
"From the beginning, this was a film we were excited about."
Bruer also credits the movie's triumphant weekend thanks to a diverse cast, which includes Latina actress Michelle Rodríguez and others like African-American R&B singer Ne-Yo, as first reported by the LA Times.
"From everything we've seen, it was certainly resonating very strongly with Hispanic and African American audiences," Bruer told the LA Times.
The diversity of the cast was perfect," he said.
Rodríguez plays Corporal Adriana Santos who helps a veteran soldier lead a platoon of Marines in combat against an invasion of aliens.
Trailing in closely behind "Battle: LA" is "Rango" starring Spaniard actor Alfred Molina. In its second week of release, the animated Western spoof came in second, adding $23.1 million for a cumulative total of $68.7 million.
The critically acclaimed Paramount Pictures film appeared on its way to surpassing $100 million.
The Associated Press contributed to this report. 
Follow us on twitter.com/foxnewslatino
Like us at facebook.com/foxnewslatino