Miley Cyrus promises to care for late 'Voice' singer Janice Freeman's daughter
Miley Cyrus will keep "The Voice" singer Janice Freeman in her life forever — by caring for her daughter.
Freeman died Saturday at 33 after suffering a blood clot and bronchitis. She'd been on Team Miley on "The Voice" in 2017 and kept in touch with the "Wrecking Ball" singer after her elimination.
"To hug you one more time @janicefreeman," Cyrus, 26, wrote on Instagram Monday. "I made a promise to you here on earth and will keep that promise as you watch from heaven. To take care of your precious little girl, my baby sister. To shine light on your husband and mother when days are dark ! I love you."
'THE VOICE' SINGER JANICE FREEMAN DEAD AT 33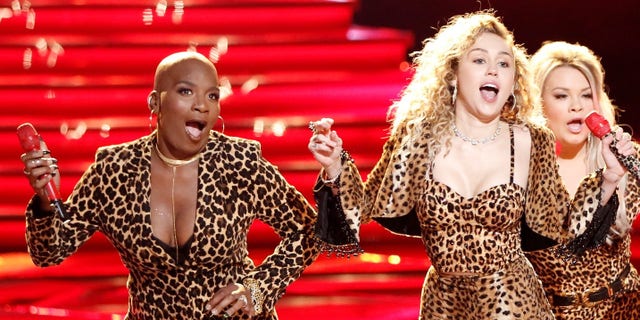 Cyrus was so close with Freeman that she even paid six months of her rent when the struggling singer was searching for a place to live with her husband and daughter.
Earlier this week, Cyrus posted a moving tribute to Freeman.
MILEY CYRUS POSTS EMOTIONAL TRIBUTE TO 'THE VOICE' SINGER JANICE FREEMAN
"I miss you so much it hurts. Everywhere ..... but so did you. So often. So much pain and no one would ever notice because of the smile and joy you constantly radiated . I am trying my best today to celebrate your existence but I can't help but just deeply mourn over your absence," she wrote on Instagram.
CLICK HERE TO GET THE FOX NEWS APP
In another missive, Cyrus wrote, "What makes me sick is we always wait till the best are gone to recognize them and truly tell them what their art meant to us. The hope their voice gave us .... the emotions they pulled from us. Janice you're my star! I will never give up on you. Ever . I am no longer your coach , I never was ..... YOU constantly taught me. You've been my coach on how to love , on how to persevere , on how to fight for what I want and never let even my own body get in the way. Anything is possible if it's being done with faith."