Mika Brzezinski says Clinton campaign wanted her 'pulled off the air'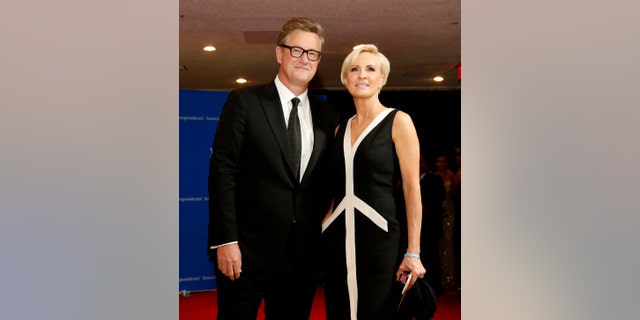 It sounds like Hillary Clinton's campaign was not above putting the screws to journalists who were critical of her during her presidential run.
During Friday's episode of MSNBC's "Morning Joe," co-host Mika Brzezinski claimed that while Clinton and Donald Trump were battling for the White House, the Clinton campaign attempted to get her "pulled off the air."
Brzezinski said the incident took place after she hinted that Clinton didn't have the presidential election in the bag as many thought.
John Ratzenberger: With Donald Trump's win, 'adults are back in charge'
"I was concerned the campaign was not understanding that perhaps there was an arrogance. They needed to sort of get off their high horse and understand that this isn't over," Brzezinski recalled on Friday. "I'll just say it: NBC got a call from the [Clinton] campaign. Like I had done something that was journalistically inappropriate or something and needed to be pulled off the air."
Brzezinski expressed her shock at the alleged reaction from the Democratic nominee's camp.
"I mean, think about that. That's just… shooting the wrong messenger."
Michael Moore calls for protesters to 'disrupt' Trump's inauguration
Reflecting on Donald Trump's win, Brzezinski added, "And here we are."