'Law and Order' Set Gets Shut Down by Occupy Wall Street Protesters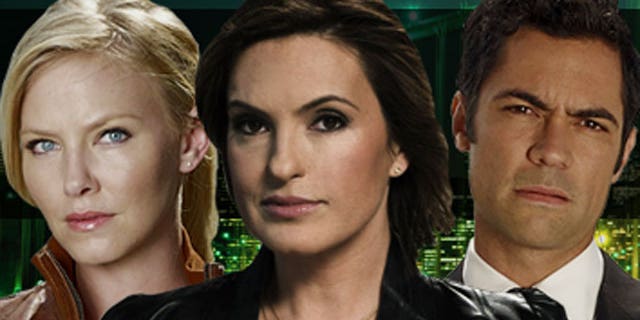 In a case of art imitating life, a replica of the Occupy Wall Street encampment, made for an upcoming episode of "Law and Order: Special Victims Unit" was evicted from a New York City park early Friday morning when more than 100 real occupiers stormed the set.
Calling themselves "Mockupiers," the activists descended upon Foley Square just after midnight, which included props of tents and protest signs.
Nearly 100 police officers lined the edge of the park to prevent them from getting too close. But despite the police presence, the show's film permit was voided, and production for the crime drama was halted. The set was shut down and dismantled.
"It was a surreal appropriation of the movement," said Mark Bray, a member of the Occupy Wall Street media team, told FoxNews.com
'It was strangely accurate," he said of the replica encampment which had sections such as a library and kitchen, similar to the original Occupy camp at Zuccotti Park.
Bray said others at Foley Square claimed the cops grew impatient with the growing crowd of real-life protestors, and might have pulled the permits to force the crowds to disburse.
Requests for comment from the NYPD were not immediately returned.
"The production did not have the required rigging permit to begin set up prior to its filming this morning at 8am. For safety reasons, the production was asked to stop their preparations last night while the crowd dispersed," the Mayor's Office of Media and Entertainment said in a statement provided to FoxNews.com
The media office said they were working with the production company so "Law and Order" could begin filming later Friday in the same park. Officers used bullhorns to tell everyone that they had to leave the park by 1 p.m.. Friday, saying, "If you do not leave, you will be arrested," according to a post on the Occupy Wall Street website.
"I think it's fair to say that we [the occupy movement] would have been portrayed as involved in some sort of crime, but we will have to wait and see when it airs," said Bray.