Dwayne 'The Rock' Johnson marks 'Fast and the Furious' spinoff's first day of production with set picture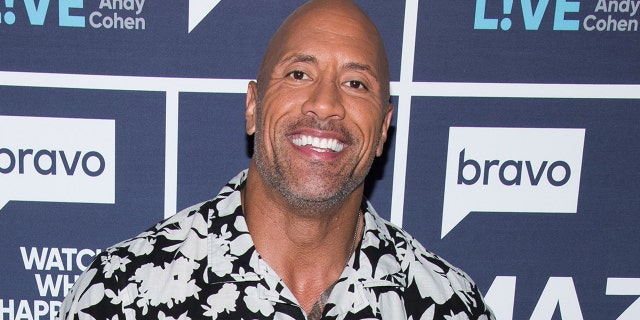 Production on "The Fast and the Furious" franchise spinoff "Hobbs and Shaw" is underway.
Dwayne "The Rock" Johnson, who plays character Luke Hobbs, shared a photo on Instagram showing his costar Jason Statham with the movie's director, David Leitch.
"DAY 1 and the evolution has officially begun. Long awaited Fast & Furious spin-off movie, #HobbsAndShaw is electric," he shared.
Johnson, 46, praised both Statham and Leitch in his post.
"My partner in heavy crime & fun @jasonstatham is lookin' like $1 million bucks and holdin' it all down," he wrote, in part. "Our visionary & bad ass director @davidmleitch (just directed Deadpool2) at the helm and ready to evolve the franchise in exciting and fresh new ways."
Statham, who plays Deckard Shaw in the action franchise, shared the same photo on Instagram.
IDRIS ELBA TO PLAY THE VILLAIN IN 'FAST AND FURIOUS' SPIN OFF FEATURING DWAYNE JOHNSON AND JASON STATHAM
"There are big things to come!" part of his caption read. "The other big thing to come will be arriving imminently, that's if he can peel himself away from his stack of pancakes."
He added, "My partner in crime on this one, the colossal and world wide loved and respected @therock. Just warming things up for you brother! See you on British soil soon."
Leitch, who also posted the snap on Instagram, voiced his own excitement.
"Been waiting to work with @therock and @jasonstatham for far too long! THE TIME is NOW! So fired up!" he captioned the photo.
DWAYNE 'THE ROCK' JOHNSON WARNS FANS ABOUT FACEBOOK SCAM: 'BE SMART, VIGILANT AND DON'T ENGAGE'
"Hobbs and Shaw" is due out in 2019 — with the "Fast 9" release date moved from 2019 to 2020.
Actor and singer Tyrese Gibson, who appears in the franchise, was apparently critical of the move.
He expressed his disapproval of the move in an October 2017 Instagram post, which read, in part, "Gn folks see you in 2020 April #FastFamily right? Nah..... it's about #TeamDewayne #3yrs will it be worth the wait?"
Plans for a spinoff were revealed that same month, and the Johnson-Gibson feud continued through a variety of social media posts.
At one point, Gibson suggested his character, Roman Pearce, wouldn't appear in the franchise.
"I'm sorry to announce that if Dewayne [sic] is in Fast9 there will no more Roman Peirce [sic]," Gibson wrote in a November 2017 post.
Johnson also spoke about Gibson in July.
"Have you and Tyrese talked since he called you out on Instagram after you agreed to do your own 'Fast and Furious' spinoff?" someone calling into "Watch What Happens Live" asked.
Johnson admitted the two men hadn't talked.
"You know, I always feel like a beef requires two people to actually jump in it," he later said. "It was really one-sided, and he had voiced his opinion a lot on social media and apparently he was going through some stuff too in his personal life -- but no, we haven't talked and I don't see where we would."
Gibson later publicly addressed his own behavior.
"I found myself being the messenger on behalf of various people associated to the franchise, but stupid me was the only one who went public about those feelings, which is my own fault," he said on "The Red Pill" podcast in July, per ET. "It's not professional, it's not cool."