Cardi B posts profanity-filled rant against the NYPD, alleges they shut down a community event
Rapper Cardi B went on a profanity-filled rant against the New York Police Department Tuesday, accusing police of shutting down a community event her friend is organizing.
The 26-year-old "Hustlers" actress shared a video on her Instagram in which she went off on the NYPD with some graphic language explaining that her friend, Star Brim, was organizing a back-to-school drive in Brooklyn. However, the "Money" rapper claims police called the local school principal and "scared" them into calling off the drive.
CARDI B THINKS JAY-Z CAN BRING COLIN KAEPERNICK BACK TO THE NFL
"The NYPD was not aware of this event and had no involvement in the event being cancelled. The NYPD will assist to ensure the success of the event," a representative for the NYPD told Fox News in a statement.
"I find that s--- so f---ed up by the NYPD … it's like this is really for the kids; shorty was really coming out her pockets, just to help the community, and it was for kids to have a fun, positive day," a heated Cardi B rants in the video.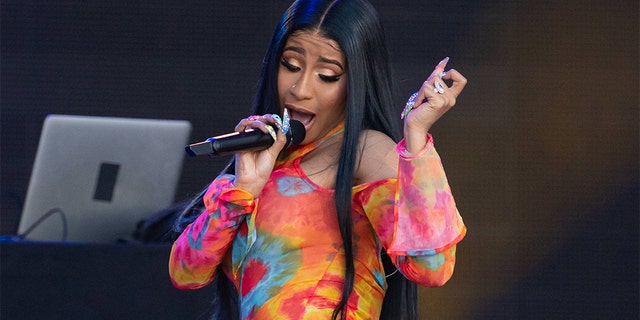 The angry star concluded her video with a profanity-laced rant against the department.
"I just find that s--- so f---ed up. And f--- you and motherf---ing suck a fart and suffocate on it. F--- you!" she said before giving the middle finger to the camera.
CARDI B GRILLS BERNIE SANDERS ABOUT MINIMUM WAGE IN NEW VIDEO
[WARNING: The video below contains graphic language.]
CLICK HERE TO GET THE FOX NEWS APP
As Page Six notes, Cardi B has an open felony assault case in Queens dating back to an alleged attack on a bartender at a strip club. She previously rejected a plea deal and pleaded not guilty in the case. However, prosecutors claim she plotted the attack because she thought the victim was having an affair with her husband, Offset.