Calle 13 Talks Youth and College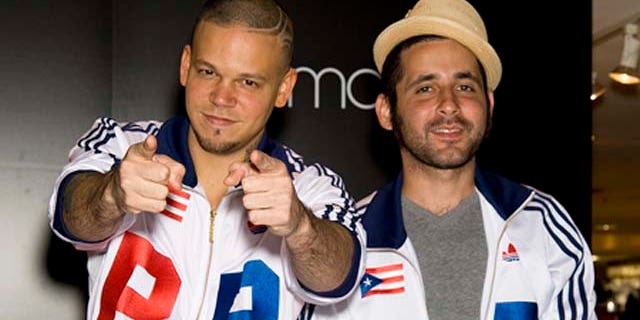 Calle 13's René Pérez Joglar says he's serious about influencing today's youth with his music.
"The young people that receive our message, those are the future governors or the future kidnappers," Joglar said in an interview with Argentine news cable channel C5N. "This is why we do what we do. So things can get better."
Joglar, who is often compared to Eminem for his racy, straight-forward, controversial lyrics, prides himself on highlighting issues affecting Latin America.
The MC also discussed his new single with Shakira, titled "Gordita" ("Pudgy").
"Yes, I liked Shakira when she was a bit chubbier, with dark hair," said Joglar. "Being heavier is sexy and nice, too."
Joglar and his stepbrother and band partner Eduardo José Cabra Martínez come from an artistic family in Puerto Rico. At an early age, their parents stressed the significance of the arts.
"I studied at the Arte Bellas Artes University," said Joglar about his former alma mater. "I studied for eight years trying to understand the entire scope of the arts."
After completing further sound design courses at the Savannah College of Art and Design, in Georgia, and traveling to Barcelona for film classes, Joglar began Calle 13 with Martínez. The rest is history.
You can find the full interview, in Spanish, on the C5N website.