Bret Michaels: Daughter Raine's Sports Illustrated Swimsuit success 'bittersweet,' but 'awesome'
NEWYou can now listen to Fox News articles!
Every rose has its thorn, indeed.
Bret Michaels is experiencing karma, and he says he's fine with it.
The Poison frontman, who dated the all-time champ Playboy cover girl Pam Anderson and frolicked with bikini-clad models in music videos and onstage in the band's heyday, is now watching his daughter as she works her way up the ranks in the annual Sports Illustrated Swimsuit competition.
Michaels, 55, said his daughter Raine was going to school in Tennessee when she first tried out.
"She made the first cut, which was like a hundred, then down to 60, then down to 16, and then she finally made the top six," Michaels told Yahoo! Entertainment.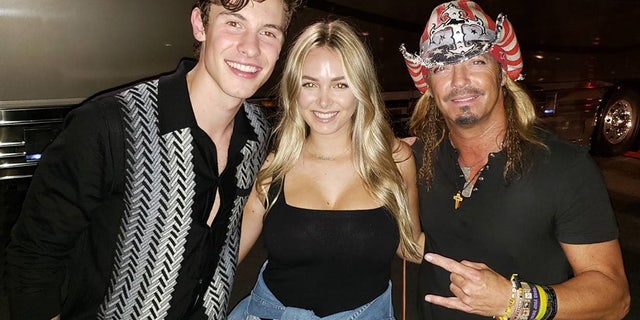 The "Every Rose Has Its Thorn" singer says he has experienced mixed emotions watching his daughter flaunt her figure for the magazine.
"As a dad I'm proud, but you know, there's bittersweetness involved because it's your daughter doing, you know, bikini Sports Illustrated," he said. "I just look at it like this - I think she will be classy, she'll be awesome, and I'm proud."
RAINE MICHAELS NAMED SPORTS ILLUSTRATED SWIMSUIT FINALIST
The hair metal legend understands now what the parents of everyone partying in Los Angeles on the Sunset Strip in the 1980s must have been thinking.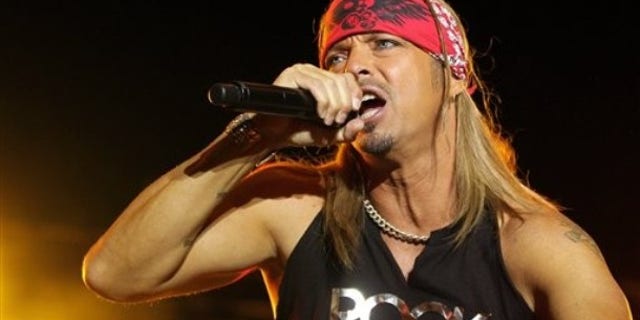 "When I was living in it, you don't think of it as dangerous. You're thinking, 'This is fun! This is awesome! It's great!' But when you look back as a dad, and this is your comeuppance coming full circle."
Raine, 18, told Fox News in 2018 that it had always been a dream of hers to appear on the pages of Sports Illustrated Swimsuit.
"Sports Illustrated has been one of my goals since I was probably 13 years old," she said. "I've always wanted to be a part of Sports Illustrated. I loved the magazine. Kate Upton is one of my biggest role models in life. I've always loved that they really want to show that it's all about inner beauty that shines."
As a dad I'm proud, but you know, there's bittersweetness involved because it's your daughter doing, you know, bikini Sports Illustrated
"Beauty comes in all shapes and sizes," Raine said. "There's no one shape or size that's perfect. And they show that all sizes, all shapes matter, all ethnicities are beautiful. That's something I really wanted to be a part of because that's what we need in the world today."
Raine also said her father has been supportive of her modeling career over the years and was especially excited when she embarked on her journey to Sports Illustrated Swimsuit superstardom.
"He wants me to succeed in what I want to pursue in life," she explained. "He wants me to succeed in whatever I want to pursue in life. He was so proud. He would call me like every second. He would go, 'Oh my God, how are you doing? Are you so excited?' Right before I went on, I was like 'Dad, I have to go now.' And he said, 'Right, right, but I'm so excited for you! I'm waiting outside, I'll see you right after!' I was just like, 'Oh my goodness, OK.'
"I was talking to some of the girls [in the competition] and they were like, 'My dad is so mad that I'm going to be walking in a bikini right now.' And I'm like, it doesn't have to be sexualized. It's something you just want to do. You feel beautiful, you're body confident and you want to show it. That's amazing. My dad totally gets that, which is really cool because I know that not all dads do."
Bret tried to put it all in perspective in his Yahoo! Entertainment interview.
"As a dad, those memories you have are learning to walk, changing her diapers. I'm just saying, I'm going way back. And then bringing it through, going through life, and then all of a sudden they hit this coming of age, and you hope that you've done it right."