Wrongful death lawsuit filed in gruesome murder case at Pennsylvania farm
The first wrongful death civil lawsuit in connection to the murders of four young men whose bodies were found on a Pennsylvania farm earlier this year was filed on Wednesday.
The lawsuit filed on behalf of the family of 22-year-old Mark Sturgis names the cousins charged in the deaths, Cosmo DiNardo and Sean Kratz, in addition to DiNardo's parents, Sandra and Antonio DiNardo, who own the farm where the bodies were discovered in July.
"With this lawsuit, the heartbroken parents of Mark Sturgis intend to hold accountable everyone responsible for the horrific death of their son, not just those who pulled the trigger," attorney Robert Ross said in a statement to FOX 29. "This includes those who negligently and carelessly permitted either of the accused to gain access to firearms and equipment used in these heinous crimes."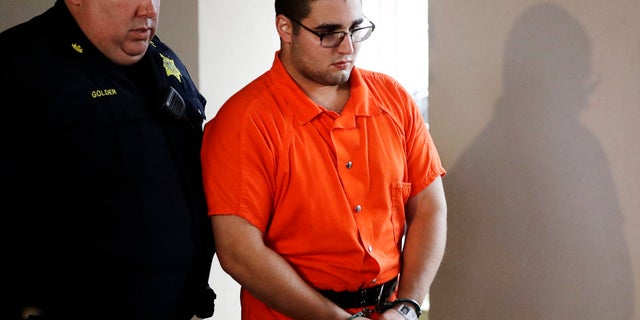 The lawsuit alleges that DiNardo used a Smith and Wesson 357 owned by and registered to his mother to kill Sturgis, and that DiNardo's parents failed to secure the handgun despite their son's history of mental illness.
COSMO DINARDO, COUSIN, PLEAD NOT GUILTY IN GRUESOME PENNSYLVANIA MURDERS
The suit also alleges that DiNardo's parents created a dangerous environment on their family farm by allowing their son access to the property, as well as the equipment on it.
DiNardo and Kratz pleaded not guilty last Thursday to multiple charges of murder and corpse abuse in the July killings. DiNardo is charged in four of the deaths, and Kratz is charged in three.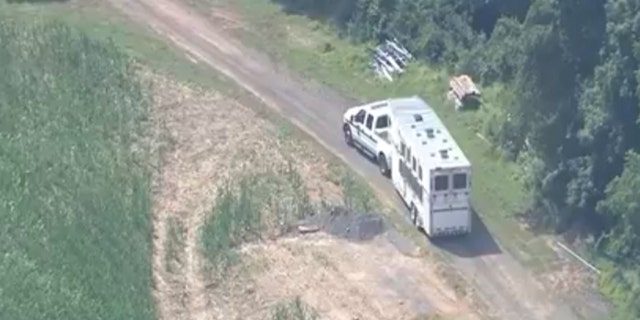 Neither of the cousins, who are 20 years old, spoke about the case during their separate arraignments, which drew dozens of the victims' friends and family members.
The not guilty pleas at the arraignments came days after authorities filed court documents that would allow them to pursue the death penalty for both of the cousins.
PENNSYLVANIA MURDERS: MAN CHARGED IN DEATHS OF 4 MEN WAIVES PRELIMINARY HEARING
DiNardo's attorneys have said he admitted killing the men and told authorities where to find one of the bodies in exchange for prosecutors agreeing not to seek capital punishment.
Bucks County District Attorney Matthew Weintraub said last week that prosecutors are still "on track" to reach a deal with DiNardo.
"We made an agreement with Cosmo DiNardo. We're the district attorney's office: We honor our agreements," he told reporters. "So should Mr. DiNardo decide to uphold his end of the bargain, we will not seek the death penalty against him."
The Associated Press contributed to this report.