Waffle House shooting victims include 'brilliant' college student, aspiring rapper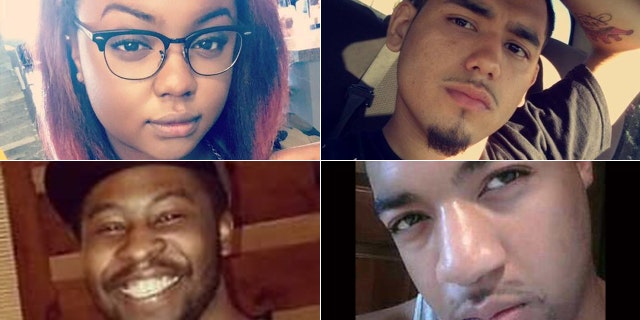 Four people who were killed Sunday after a gunman opened fire at a Waffle House in Tennessee have been identified as a manhunt for the suspect continues. The victims included a worker at the restaurant, a college student and a rapper.
Authorities said Taurean Sanderlin, Joe Perez, Akilah DaSilva and DeEbony Groves were killed after suspect Travis Reinking, 29, allegedly shot them around 3:30 a.m.
WAFFLE HOUSE SHOOTING SUSPECT MAY BE ARMED, WAS ARRESTED NEAR WHITE HOUSE IN 2017, POLICE SAY
Sanderlin, 29, was an employee at the Waffle House in Antioch, which is about 16 miles southeast of downtown Nashville. Police said Sanderlin and Perez, a 20-year-old restaurant patron, were killed outside the restaurant.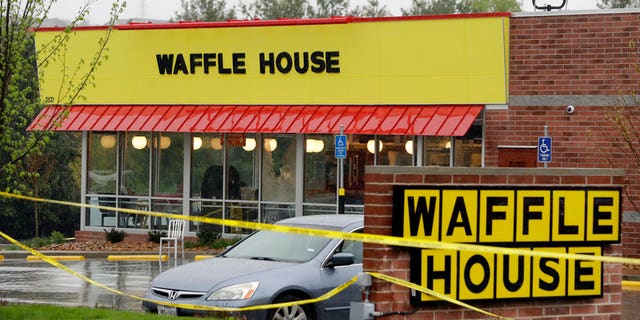 DaSilva, 23, reportedly a rapper and music video producer, was critically wounded inside the Waffle House and was rushed to Vanderbilt University Medical Center, where he died.
A GoFundMe page created in his honor described DaSilva, also known by his stage name "Natrix," as a "humble kind and well respected young man," whose "character spoke volumes."
He was passionate about "his music, family, and life," according to the page, and was pursuing a career in musical engineering at Middle Tennessee State University in Murfreesboro.
"He meant the world us. He was humble, kind, compassionate, outgoing and very creative. We could describe him in so many words. He spoke through his creativity and he entertained the world through his music," DaSilva's mother, Shaundelle Brooks, told CBS News. "Akilah ... meaning the intelligent one who reasons."
Groves, 21, also a customer, was shot and killed inside the restaurant.
Belmont University, a Christian liberal arts school in Nashville, said in a statement that 21-year-old Groves was a senior at the school, where she was majoring in social work.
"The entire campus community is shocked and devastated by how such senseless violence has taken the life of this young woman, an individual full of immense potential," Belmont University stated. "We extend our thoughts and prayers to her family and friends as they come to terms with unimaginable grief."
Groves' basketball coach at Gallatin High School, where she was reportedly an "exceptional student and star athlete," told the Tennessean that Groves "was a brilliant young lady, very, very intelligent and a very hard worker."
Kendrick said that anything asked of Groves, she "was doing to do with all her heart. ... She was a very special person."
"She was a very likable young lady," coach Kim Kendrick said. "She was one of three seniors on her team, and she was a great role model for the other players because of her hard work and dedication to her studies and to her school."
WAFFLE HOUSE PATRON, 29, HAILED A HERO AFTER SNATCHING GUN FROM SHOOTER
Two other people — Shanita Waggoner, 21, and Sharita Henderson, 24 — were being treated for gunshot wounds at Vanderbilt University Medical Center, officials said. They added that one patient was in stable condition while the other was in critical condition.
Meanwhile, two others who were wounded in the early morning shooting were treated for minor injuries at TriStar Southern Hills Medical Center have since been released.
Jim Shaw Jr., a 29-year-old restaurant patron, is credited with cutting the shooting short with his "heroic actions," police said Sunday.
Shaw, who was at Waffle House with his friend, said he managed to pry the rifle from Reinking's hands and tossed it over the restaurant counter, "prompting the [gunman] to leave," Metro Nashville Police spokesperson Don Aaron said.
The 29-year-old father insisted he wasn't a hero — "I was completely doing that just to save myself" — but officials said otherwise.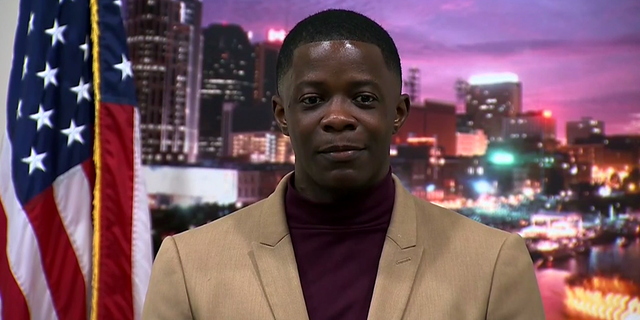 "You're my hero," Waffle House CEO Walt Ehmer said at a news conference Sunday. "We're forever in your debt."
Shaw created a GoFundMe page to benefit the families of the victims who died in the shooting.
Mayor David Briley described the shooting as a "tragic day" for the city of Nashville.
"My heart goes out to the families & friends of every person who was killed or wounded," Briley said in a statement. "I know all of their lives will be forever changed by this devastating crime."
The Associated Press contributed to this report.