Video of fatal boat crash opens wrongful death trial in Philadelphia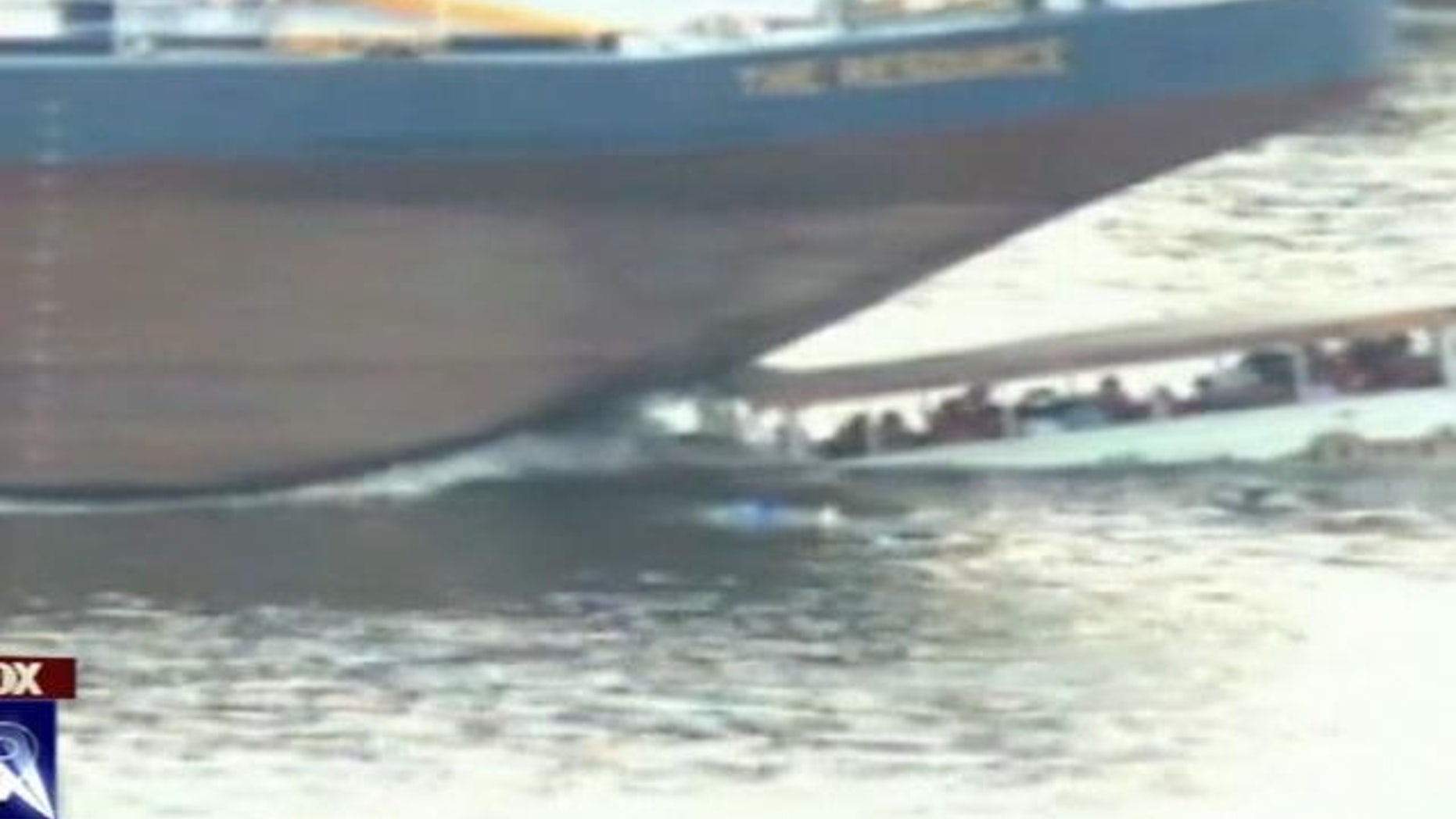 Video played at the opening of a wrongful death trial shows that one of two Hungarian tourists killed in a boat collision threw her life vest to a deckhand who jumped overboard just before the crash.
Attorney Robert Mongeluzzi said 16-year-old Dora Schwendtner threw her own life preserver to the deckhand moments before their sightseeing boat was run over by a tugboat-guided barge on Philadelphia's Delaware River.
The families of Schwendtner and Szabolcs Prem, 20, are suing the tour company and the tugboat operator, saying unclear safety policies and ineffective training caused the collision.
Tug operator K-Sea Transportation and duck boat operator Ride the Ducks blamed each other Monday for causing the July 2010 crash.
Prem and Schwendtner, whose group was visiting the U.S. through a church exchange program, drowned when their amphibious tour boat capsized and sank after being struck by the barge on July 7, 2010, MyFoxPhilly.com reported.
Their families have filed wrongful death lawsuits against K-Sea Transportation of East Brunswick, N.J., which operated the tugboat guiding the barge upriver; Ride the Ducks of Norcross, Ga., which operated the tour boat; the city of Philadelphia, which owned the barge, and others.
But before the wrongful death lawsuit may proceed, a judge must decide whether a limit should be set on the financial liability of the two boat owners, according to the station.
K-Sea and Ride the Ducks, citing an 1851 maritime law, want the judge to cap their financial liability based on the value of their own vessels involved in the crash: $1.65 million for the tug and $150,000 for the duck boat, Robert Mongeluzzi, an attorney representing the victims' families, told the station.
"They're saying to these parents, 'The lives of your two only children are worth $1.8 million ... the same as our vessels,'" Mongeluzzi said.
Click for more on this story from MyFoxPhilly.com
The Associated Press contributed to this report.