America is full of hometown heroes, and this year there was no shortage of stories of courage and acts of bravery from everyday folk.
But a lot of everyday heroes go unnoticed from California to New Jersey and everywhere in between.
Even though they're not household names, they deserve every bit of credit and more for their inspirational, heartwarming, and daring acts.
Here is just a handful of heroes from 2018.
California postal worker Ivan Crisostomo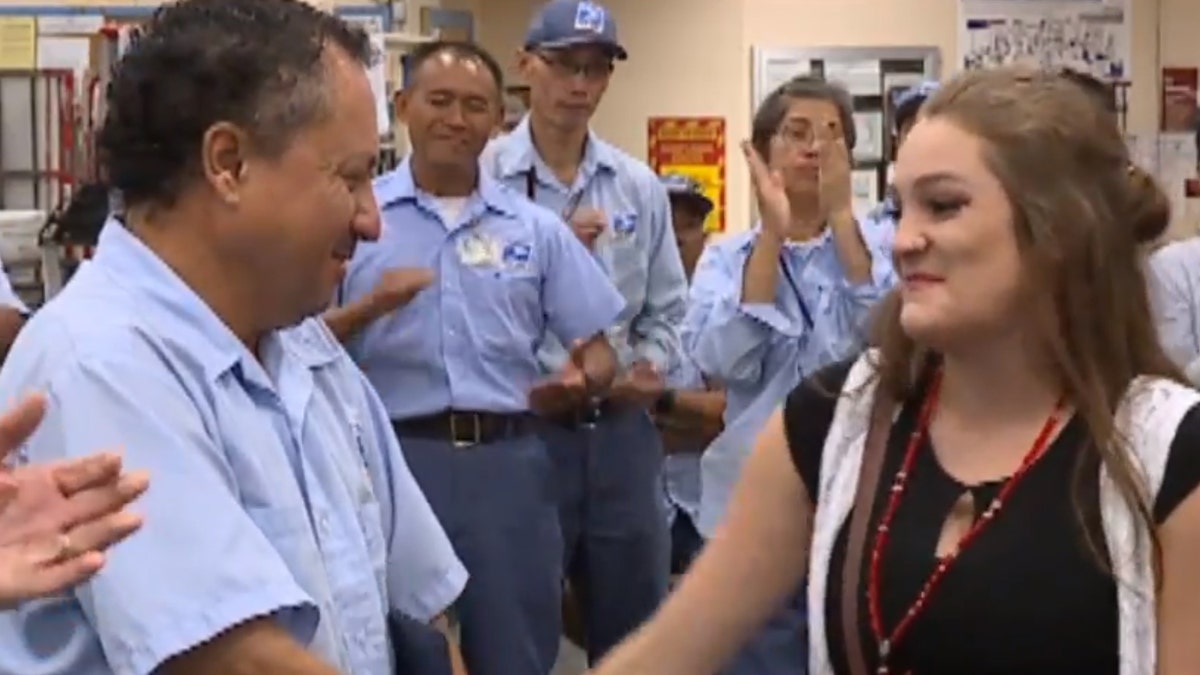 16-year-old Crystal Allen said she was sobbing and praying after she jumped out of a moving vehicle in South Sacramento to escape from sex trafficking captors, before Ivan Crisostomo, a USPS mailman and father of four, found her behind a tree on his regular route in June.
"I just cried all the time and prayed that I'd get to see my mom again," Allen said.
The mail carrier shielded her until authorities arrived, and although he just said he was doing his "duty," the teen girl said she is eternally grateful for the "hero" that didn't ignore her cries for help.
Pennsylvania mom Nilsa Adorno
Nilsa Adorno sets up a white tent in front of her home in Philadelphia each weekday during the summer when kids are out of school and can't rely on schools to provide a midday meal.
Adorno, a mother of seven, doesn't get paid but is supported by the Archdiocese of Philadelphia to serve as a block leader for its summer meals program.
"I know what is like [to struggle]. I can no longer work due to my youngest son's disability," Adorno said. "Starting this program has helped me as much as it helps them, serving the kids makes me a more patient mom and a better person."
Because many of the kids can't afford to attend summer camps, Adorno puts on a version of her own, with board games and other activities that the kids enjoy.
South Carolina boy Malachi Coffey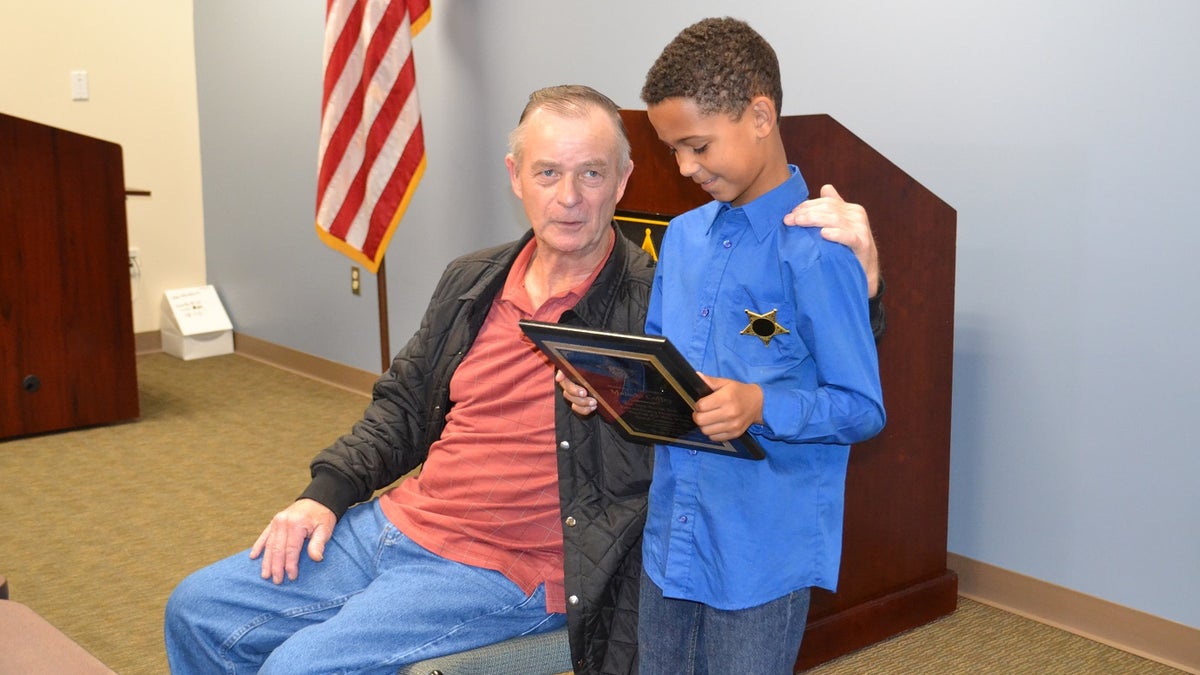 Allen Clemmons, 65, was trapped underneath his Mustang convertible on the verge of being utterly crushed when Malachi Coffey, nine, who was playing in his aunt's yard heard a cry for help.
Malachi used a car jack to crank the vehicle off Clemmons before running to get help. Clemmons was then airlifted to a hospital.
"It was getting really hard to breathe," Clemmons said. "He is truly my guardian angel."
The city and police force both honored Malachi but the nine-year-old boy said he didn't understand why he was getting all the attention for just doing the right thing.
New York firefighter Sean O'Gorman
Sean O'Gorman, from the Oswego Fire Department, was on the beach with his family in Emerald Isle, N.C. when he noticed three girls in the water who appeared to be struggling in place.
He notified their mother – who called 911 – but instead of waiting for the help to arrive, he sprang into action.
While the 52-year-old firefighter believed first responders would've saved the girls, he couldn't wait, and although it was difficult to save them, he didn't panic and used the training he received a week prior.
Georgia police officers David Yates and Lt. James Hollowood
Two police officers who happen to be former EMT's and also teach CPR, were able to put their skills into action after they received a call about a young boy who wandered away and fell into the pool.
Together Temple Officers David Yates and Lt. James Hollowood saved the three-year-old boy in what caught on dramatic bodycam footage, but the two don't consider themselves heroes.
"I don't consider myself a hero," Yates said. "I just consider myself at the right time and place."
New Jersey mom Koeberle Bull
Koeberle Bull, a widowed mother of three biracial children, was shocked to find a message on Facebook from a man she didn't know – Dylan Jarrel of Lawrenceburg, Kentucky, who was seen holding a weapon in his profile picture and sent her offensive and racist remarks aimed at her children.
"I was angry that someone could even think that way about three beautiful children," Bull said.
Instead of ignoring the message, the Lumberton, New Jersey mom reported him – more than 650 miles away – to the Kentucky State Police. The authorities then uncovered a cache of weapons and a detailed plan of attack from Jarrel and credited the mother of three with saving lives.
Bull's son called her his "guardian angel". She said she's not a hero but was just acting as a mom.
Oklahoma police officer William Wheeler
Pottawatomie County Sheriff's Deputy William Wheeler was flagged down by a boy's mother at a car wash in the town of Tecumseh when she realized her son was choking.
Wheeler's quick action, having the child lean forward to administer back blows, helped save his life after he spit out a quarter.
"He's our guardian angel," Victoria Terrill, the boy's mother, said. "I couldn't get the quarter out and I looked up and the deputy drove by. I yelled for him and he pulled over and he went to work and saved Chaz."
New Mexico firefighter Enrico Trujillo
Enrico Trujillo, an off-duty firefighter, was at a Giant gas station in Espanola in June when a gunmen opened fire outside the store.
He said he didn't have time to think before he shielded women and children.
"Here at work we are always watching out for one another and one of our main duties is to preserve life and property. So I take that seriously," Trujillo said.
No one was injured in the shooting and two men were arrested in what appeared to be a fight that turned ugly outside the store.
NASCAR driver Jesse Iwuji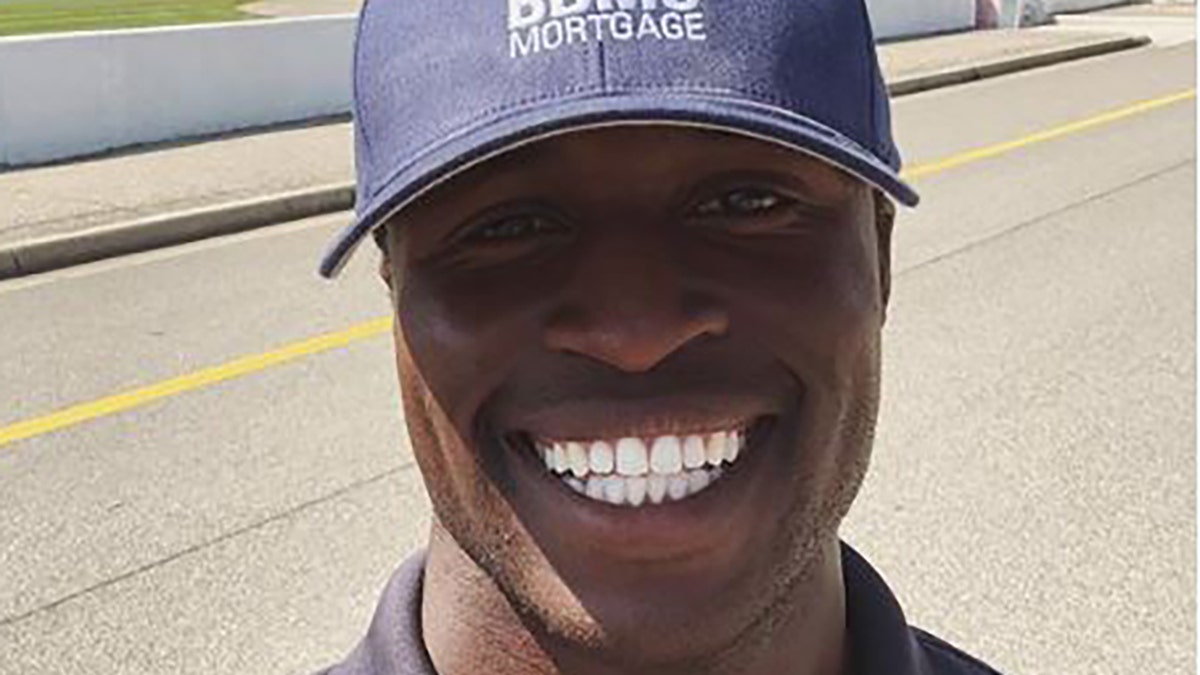 NASCAR driver and U.S. Navy Lt. Jesse Iwuji said he just did the right thing when he saw a small fire underneath a van.
He pulled over and quickly got the family of four of the vehicle before the flames got worse. He said the father was worried about getting their belongings out of the vehicle, but Iwuji pried them away just in time before the entire car erupted.
But Iwuji said he isn't a hero.
"Don't be a passerby," Iwuji said. "Go help if you see something wrong. Don't just drive by with your cell phone and record it; stop and help. That was the main reason, to really show people that you can do your small part. It has nothing to do with trying to be a hero or anything like that. You just do the right thing."
National Guard soldier Donavan McPherson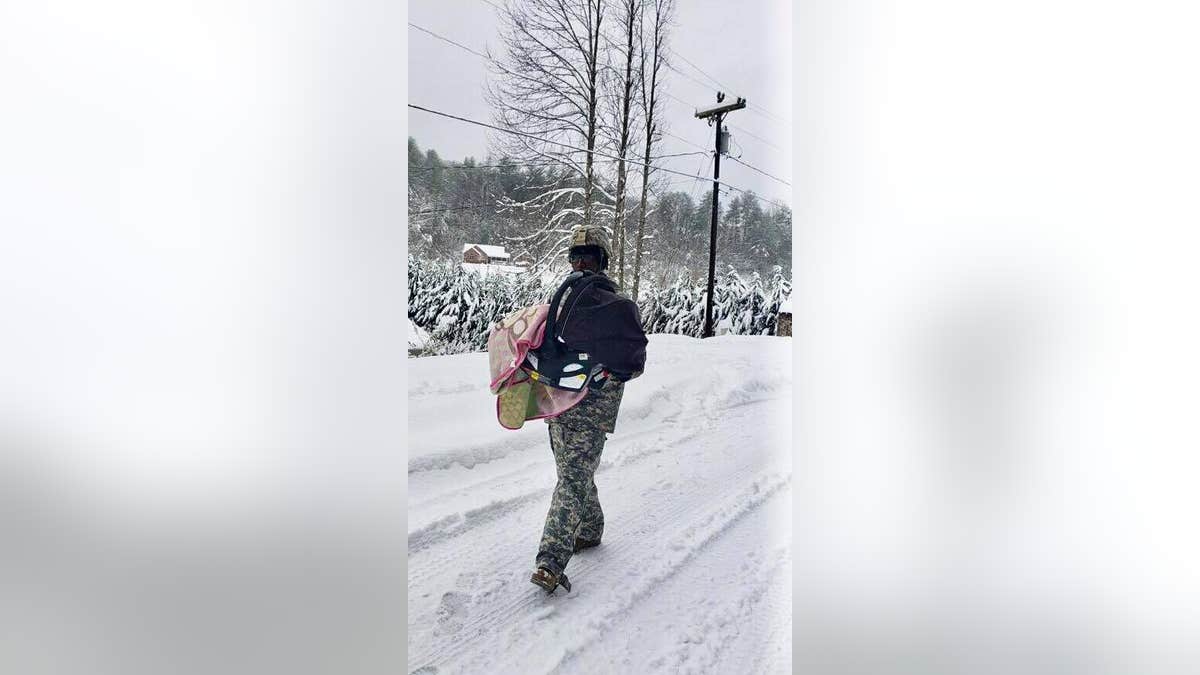 Sgt. Donavan McPherson, 27, responded to an emergency call after North Carolina got hit with a snowstorm and put many out of power for days.
When McPherson arrived, he noticed the mother was struggling to carry several items and he jumped in and carried her baby in a car seat covered with a pink blanket.
"The baby was recently sick," McPherson said. "They were worried the baby would get sick again."
The mother thanked him and they helped her get to a relative's house when the area got hit with record snowfall.
Georgia cop Nick St. Onge
Marietta Officer Nick St. Onge received a frantic 911 call after a two-month-old baby stopped breathing.
Baby Zeona's grandmother had a panic attack, but St. Onge was able to calm her down and within minutes the baby was breathing again after he used his police and military training.
"It was a joyous experience, I'll tell you that," St. Onge said. "I'm happy to be one of those officers in the right place at the right time."
Flight attendant Patrisha Organo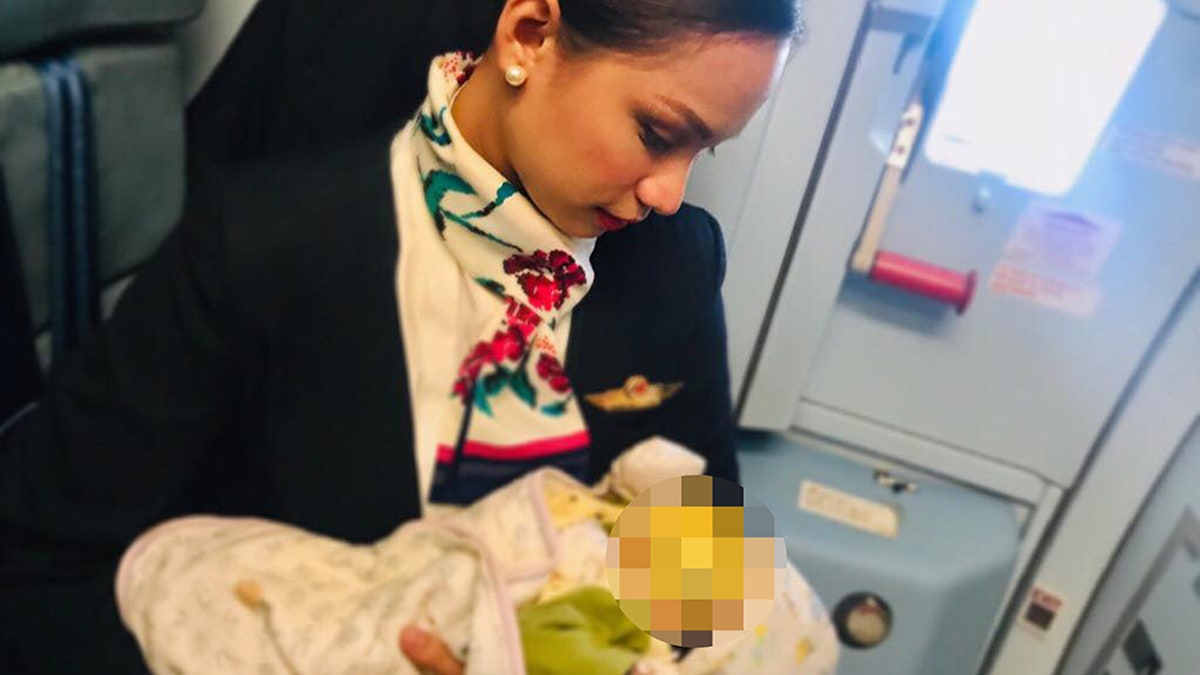 Philippine Airlines flight attendant Patrisha Organo, 24, went viral for her act of generosity when a mother's crying baby needed fed but had no more formula.
Organo offered to breastfeed the child and the mother was extremely grateful.
"I saw the relief on her mother's eyes. I continued to feed the baby until she fell asleep," Organo said. "I escorted her back to her seat and just before I left, the mother sincerely thanked me."
For going above and beyond, Organo got promoted.