South Carolina boy, 9, saves man from being crushed by car: 'He's my guardian angel'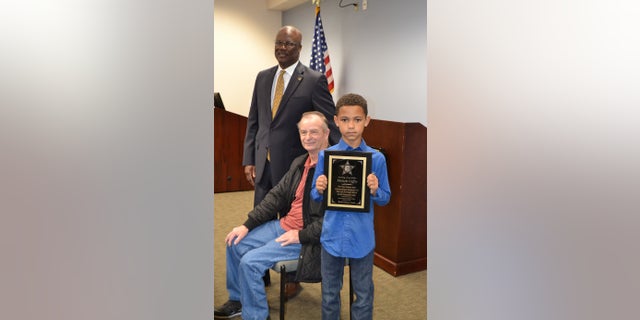 A South Carolina boy was hailed as a hero after he used a car jack to save a man from being completely crushed by his Mustang convertible.
On March 10, Malachi Coffey, 9, of Sumter, was playing in his aunt's yard when he heard a cry for help. Running toward the screams, Malachi found 65-year-old Allen Clemmons pinned underneath his car.
Clemmons was underneath his car for over an hour after the vehicle slipped off the jack that was holding it up while he was attempting to remove the transmission, Sumter County Sheriff's Office Ken Bell told Fox News. Bell said Clemmons was "close to giving up" because his cries for help went unanswered – until Malachi showed up.
Malachi used a car jack to crank the vehicle off of Clemmons before running to get help.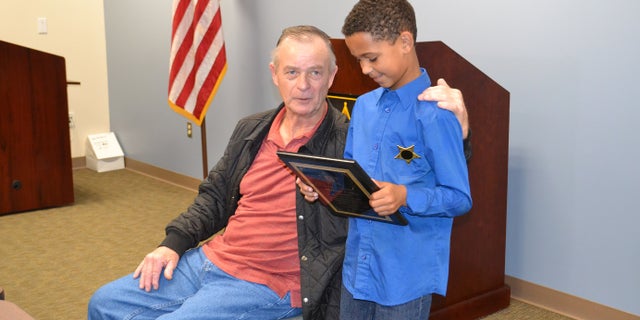 "He [Clemmons] was able to get one arm out to help Malachi position the jack just right," Bell said.
Shortly after, Malachi's aunt called 911. Bell said Clemmons was airlifted from the scene to a nearby hospital. His injuries including a fractured pelvis and a few broken ribs. Some of his internal organs were also bruised.
"He was in pretty bad shape," Bell said.
Recalling the experience, Malachi told Fox News on Wednesday that he was "really scared" but knowing that he helped Clemmons "makes him feel good." He added that he knew how to use a car jack because his great-uncle had shown him how.
"That's who Malachi is. He's soft-hearted and just wants to help everyone."
"I'm in shock he was able to use the jack," said April Coffey, the boy's mother.
April was working the day of the incident, she said, which is why Malachi was at his aunt's house in the first place. When she first got the call about Malachi's noble act, she was initially worried for her son's safety. As the story unfolded, however, she said she was nothing but proud -- and not all that surprised.
"I'm absolutely floored. I'm so proud of him," she said. "That's who Malachi is -- "he's soft-hearted and just wants to help everyone."
Clemmons hailed Malachi a "guardian angel." He told WIS-TV that he wouldn't have "survived another 30 minutes" if it hadn't been for Malachi.
"It was getting really hard to breathe. He is truly my guardian angel," Clemmons told the news station.
The wider Sunter community has also praised Malachi for his quick action.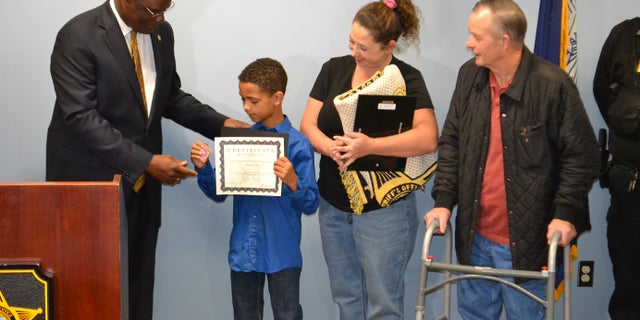 Sumter County Sheriff Anthony Dennis presented Malachi with a plaque. Dennis also named him as the sheriff office's honorary employee of the month and an honorary deputy.
The county council also issued a proclamation which designated March 28 as "Malachi Coffey Day," Bell said, adding that he overheard Malachi ask his mother if he had to go school that day because it was "his day."
Malachi did have to go to school, April said, but only for part of the day. The afternoon was spent with fun activities like going to lunch, shopping and karate lessons.
"He keeps saying: 'I don't understand why I'm getting all of this attention. All I did was the right thing,'" April said. "But I've told him that not everyone does the right thing, not everyone does something to save someone's life."