Suspect in Washington state shooting had broken up with victim, neighbors say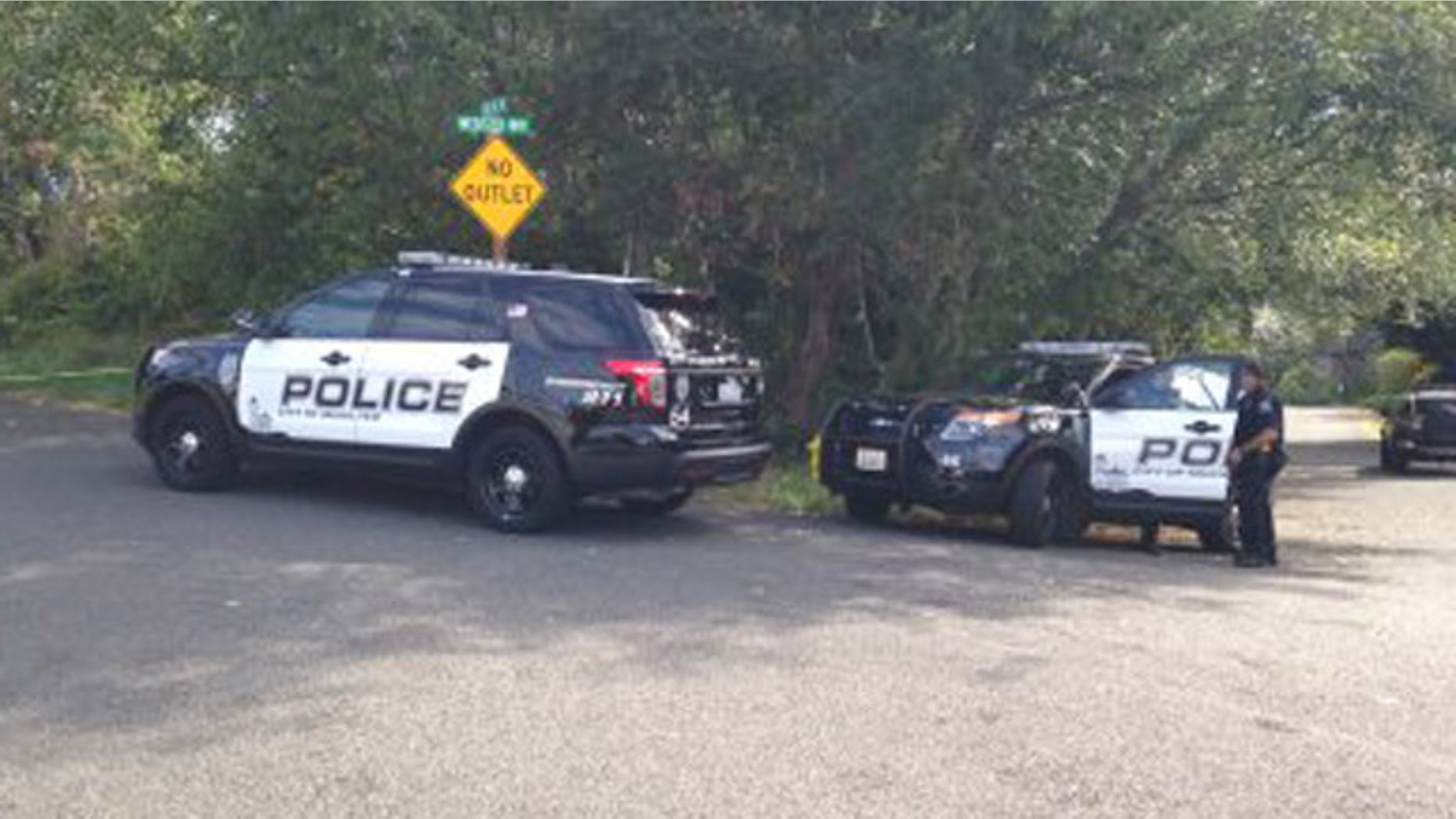 An 19-year-old gunman who killed three people and injured another person at a house party outside Seattle early Saturday had recently broken up with one of the victims, witnesses and neighbors said.
The Associated Press identified the shooting suspect as Allen Christopher Ivanov, who was booked into the Snohomish County Jail and held for investigation of three counts of murder, including one count of aggravated murder. He has not yet been charged, but is expected to be arraigned Monday.
Victor Balta, a spokesman for the University of Washington, said a student matching that name and age has been enrolled at the university's campus in nearby Bothell, where he was going into his sophomore year.
Authorities had not released the identity of the deceased victims. The injured victim was in intensive care at a Seattle hospital.
Susan Gemmer, whose 18-year-old granddaughter Alexis survived the shooting, told the Associated Press the gunman arrived with a rifle at the party of about 15 to 20 friends from Kamiak High School -- mostly recent graduates aged 18 to 20. She said the gunman walked through the house to the fire pit out back, where he shot two of the victims.
Gemmer said party-goers knew the gunman and said he and one of the victims had broken up last week. Q13Fox reported that other neighbors confirmed that to be the case.
"She was hiding in the closet and called me from the closet while it was going on," Susan Gemmer said "We were texting back and forth, telling her to stay quiet, stay calm, we're on our way. She kept saying, `They're dead, they're dead, I saw them, I was right there and I saw them."'
The shooter then made his way onto the roof, where some of the friends were hanging out, Gemmer said.

The young man who lived at the home tried to lead Alexis Gemmer to safety by escaping out the garage. As they rolled under the garage door and the boy bolted across the street, the gunman began shooting at him from the roof, her granddaughter told Gemmer.

"She panicked and ran back in the house and hid in the closet until police arrived," Gemmer said. The young man made it across the street.

"Our community has suffered a great loss tonight," Mukilteo Mayor Jennifer Gregerson said. "There were many young people who saw and heard things that no one should ever experience."
The shooting happened in the upscale Chennault neighborhood of Mukilteo, a waterfront town of about 20,000 people, 25 miles north of Seattle.

Washington State Patrol Trooper Will Finn said the suspect was pulled over at around 2 a.m. heading south on Interstate 5 near Chehalis, about 113 miles away. Finn said troopers returned him and the vehicle he was driving to the custody of Mukilteo police.

The Associated Press contributed to this report.