Shooting outside Brooklyn church following funeral kills 2, injures 4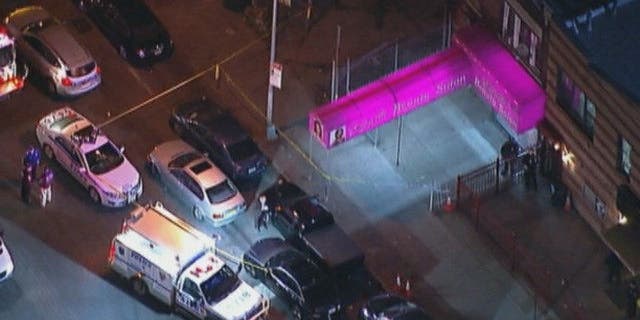 At least two people were killed and four others were wounded in a shooting outside a Brooklyn church following a funeral late Monday, police said.
The New York Times reported that the shootings took place at around 8:30 p.m. local time outside the Emmanuel Church of God, a Pentecostal church on Flatbush Avenue. It was not immediately clear how many gunmen were involved in the shooting.
Authorities said the church had hosted the funeral of Jose Louis Robles, a 38-year-old man who had died of a heart attack. The shooting took place approximately two hours after the funeral had ended, but while several attendees lingered on the street outside.
Police said the shooting killed two men, both 40 years old. Two women, aged 29 and 38, and two men, aged 37 and 44, were wounded. Authorities said one of the wounded was in critical condition, but did not specify who. The names of the victims were not immediately released.
The Times, citing police, reported that 15 rounds were fired and several cars left the scene quickly.
A motive for the shooting was not immediately clear. Relatives of Robles told The Times they did not believe that he was involved in any gang activity and did not know the victims or the gunmen.
Click for more from The New York Times.