NY church at center of killing, assault described as 'cult'-like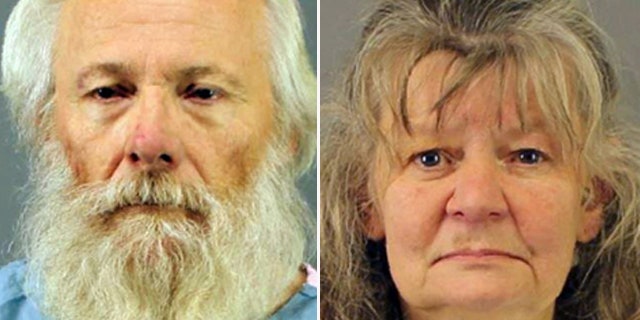 The New York church where police say a 19-year-old boy was beaten to death and his 17-year-old brother assaulted on Monday is being described by neighbors as secretive, suspicious and "cult"-like.
Lisa Brown's parents live across the street from Word of Life Christian Church in the hamlet of Chadwicks. She told the Utica Observer-Dispatch that some residents of the "small, sleepy town" believe the church is odd.
"When they first took over the building, they would post Mass schedules so people knew when there were services," Brown said. "Now, it's not like just anyone could go to church there…It's kind of been the running joke that there's a cult there."
"It's kind of been the running joke that there's a cult there"
Bruce Leonard, 65, and Deborah Leonard, 59, have been charged with first-degree manslaughter in the death of their 19-year-old son Lucas. His brother, who remains in serious condition, has not yet been named. Four other church members were also arraigned Tuesday and sent to Oneida County Jail. Both teens suffered injuries to their abdomens, genitals, backs and thighs, authorities said.
All six church members have pleaded not guilty, and a preliminary hearing is set for Friday.
Adrian Hectus, who lived next door to the church five years ago, said members stood guard outside the church one Halloween, according to the Observer-Dispatch.
"There was just a really weird vibe about the place," Hectus said.
Julie Howard lives near the church on Oneida Street and said police have visited the premises previously.
"There's always been weird things going on," Howard told WKTV. "You always hear dogs, they're breeding dogs. The cops have been called there before, they're not allowed in the building, they can't get in the building."
One unidentified neighbor who lived in the area for more than 10 years told the Syracuse Post-Dispatch she mostly sees church members at night, sometimes as late as 3 a.m., and has heard chants coming from the building.
The neighbor described seeing children of varying ages working outside and men wearing "long, black trench coats." She said she rarely saw women.