New York firefighter loses leg to flesh-eating bacteria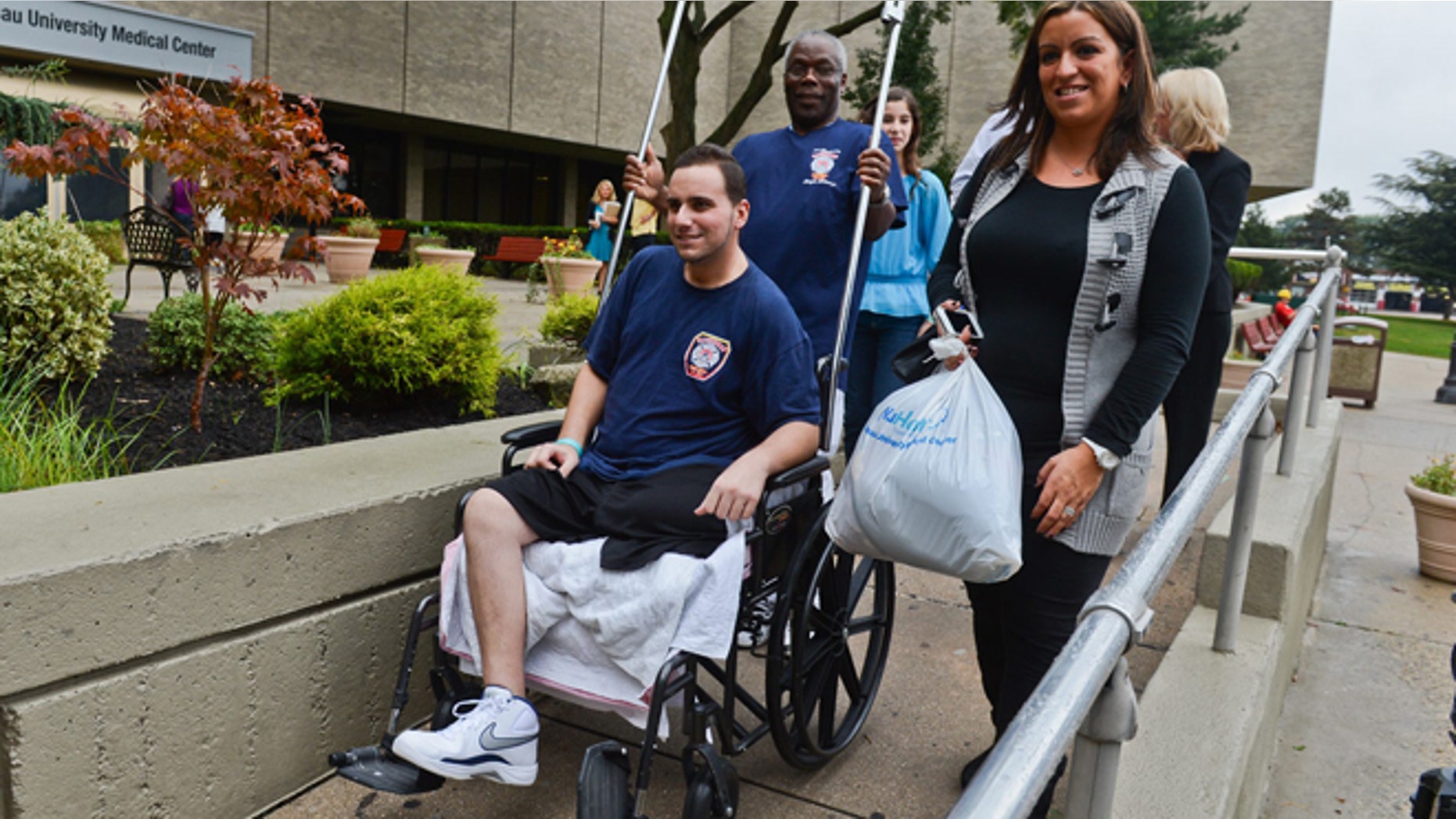 NEW YORK – A firefighter who traded his leg for his life has been released from a Long Island hospital following a battle with a flesh-eating bacteria.
Ralph Lettieri, of East Patchogue, nearly died when a poison ivy rash was infected by a microbe that began killing off tissue in his left leg.
Doctors say there was only one way to save him. They amputated the leg above the knee.
Newsday reports that the 26-year-old will be getting a prosthetic leg.
Lettieri says he was down at first, but now feels he has a new lease on life.
He says he hopes to return to firefighting, and plans to work for his father's construction company.