Las Vegas massacre gunman fired more than 1,100 rounds, sheriff says
Stephen Paddock fired more than 1,100 rounds when he killed 58 people and injured more than 500 others at a country music festival on the Strip last month, Clark County Sheriff Joe Lombardo told a local newspaper Wednesday.
Lombardo told the Las Vegas Review-Journal he was aware of the previously unreported figure because his department's forensics lab is working with the FBI to process all ballistics evidence.
Paddock fired on a crowd of thousands who were attending the Route 91 Harvest Festival from his 32nd floor suite at the Mandalay Bay hotel and casino on the night of Oct. 1. He killed himself as police approached his suite.
Lombardo added that authorities found about 4,000 unused rounds in the suite.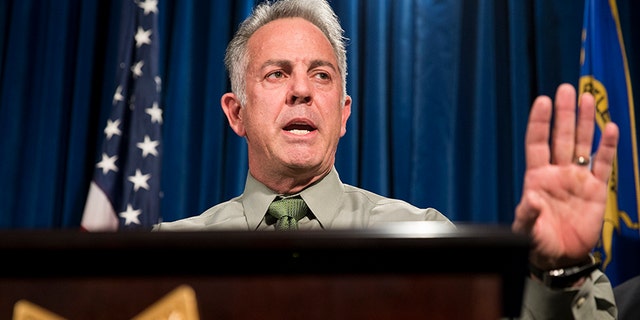 Nearly two months after the massacre, the deadliest mass shooting in American history, authorities have yet to determine Paddock's motive or why he stopped shooting. In the weeks since the shooting, numerous conspiracy theories about Paddock have flourished.
Lombardo told the Review-Journal he was "frustrated" by the proliferation of conspiracy theories and said he hoped to release more information about the shooting in the next two weeks. He added that federal investigators interviewed Paddock's girlfriend Marilou Danley earlier this week, but "nothing substantial was obtained.
The Associated Press contributed to this report.