Jared Bridegan murder: Ex-wife's family says she's separated from husband
Bridegan, 33, was shot to death in north Florida in front of his 2-year-old daughter Feb 16, 2022
EXCLUSIVE DETAILS: Slain Microsoft executive Jared Bridegan's ex-wife distanced herself from her new husband Wednesday – one day before he appeared in a Florida courtroom to face murder charges.
Mario Fernandez, 35, was arrested earlier this month in Orlando on second-degree murder with a weapon, conspiracy to commit first-degree murder, solicitation to commit a capital felony and child abuse for the fatal shooting of Bridegan on Feb. 16, 2022, in front of his then-2-year-old daughter.
Fernandez is the second husband of Bridegan's ex-wife, Shanna Gardner-Fernandez, 35, who remains a suspect in the case.
The accused killer briefly appeared in the Duval County Courthouse Thursday wearing an orange jail-issued jumpsuit after he was extradited to Jacksonville.
JARED BRIDEGAN MURDER: FLORIDA STATE ATTORNEY ANNOUNCES ARREST IN MICROSOFT EXEC'S SLAYING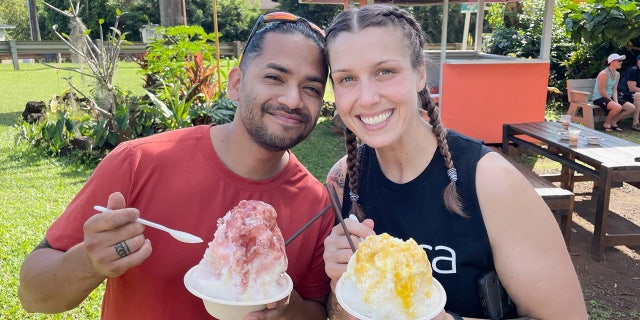 Gardner-Fernandez's parents, Shelli and Sterling Gardner, own a multimillion-dollar multi-level marketing company based in Utah.
Fox News Digital obtained an email the company sent Wednesday to "leaders" who sell their paper-craft products.
READ THE EMAIL STAMPIN' UP SENT TO COMPANY STAFFERS ONE DAY BEFORE MARIO FERNANDEZ APPEARED IN COURT ON MURDER CHARGES
"Stampin' Up! is aware that Mario Fernandez, Shanna Gardner's current husband, has been arrested in conjunction with an ongoing investigation," the statement says. "Shanna (Shelli and Sterling's daughter) and Mario have been separated for an extended period of time. We have no further details about the situation other than what has been reported in the media."
FLORIDA EX-WIFE OF SLAIN MICROSOFT EXECUTIVE HIRES CRIMINAL DEFENSE LAWYER
Bridegan's widow, Kirsten Bridegan, slammed the statement in an Instagram story on her "Justice4JaredB" account.
"No mention of Jared's name, no condolences, distancing Shanna from Mario, and a minimization of the charges brought against Mario," she wrote, adding that more than two dozen photos featuring Gardner-Fernandez and Fernandez remain on Shelli Gardner's blog, "So Shelli," which is used to promote the company.
A blog post that went up the day of Bridegan's murder titled "Time in Kauai" features photos from a family vacation with the elder Gardners – including seven snaps of Gardner-Fernandez and her husband.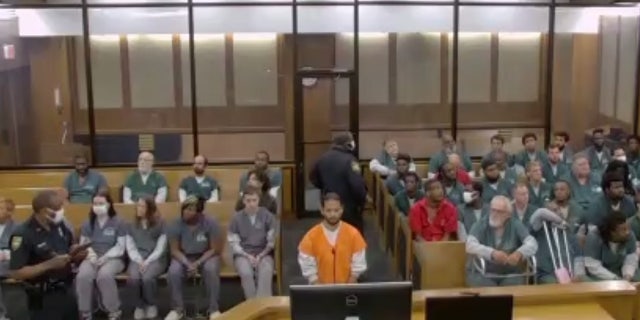 Days later, at a memorial for Bridegan, with whom Gardner-Fernandez shares 10-year-old twins, the pair were photographed together.
Gardner-Fernandez and Fernandez are shown beaming in photos from the commemoration, which was held after she claimed she was barred from her ex's funeral, according to the March 21, 2022, blog post.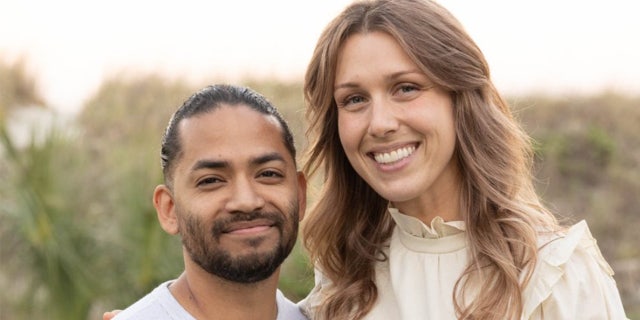 "Smug and happy at a 'memorial' for Jared after he was MURDERED," Kirsten Bridegan wrote on Instagram under a screenshot of the photo.
"And of him with Shanna, Shelli, and JAREDs KIDS smiling and laughing just weeks after his death," she wrote of a March 24, 2022, post that includes photos of the couple vacationing with the elder Gardners at Club Med Sandpiper Bay in Port St. Lucie, Florida.
The blog showcases photos of the family's extravagant vacations at luxury resorts, the company's papercraft products and Stampin' Up events.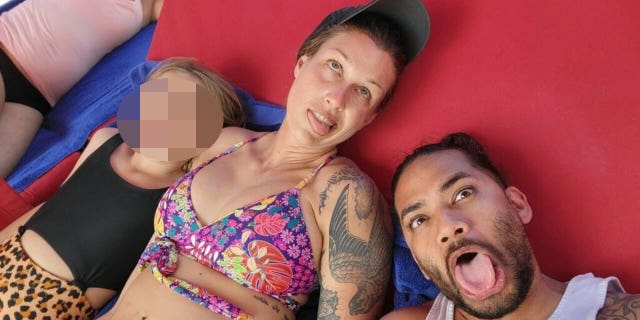 By September, Fernandez no longer appeared in vacation photos on the blog. Shortly after the murder, he moved out of the home he co-owns with Gardner-Fernandez in Jacksonville Beach – a few miles from the crime scene.
Amid mounting public scrutiny over the slaying, Gardner-Fernandez moved cross-country to West Richland, Washington, in to a $1 million home her parents secretly purchased for her using an LLC, Fox News exclusively reported.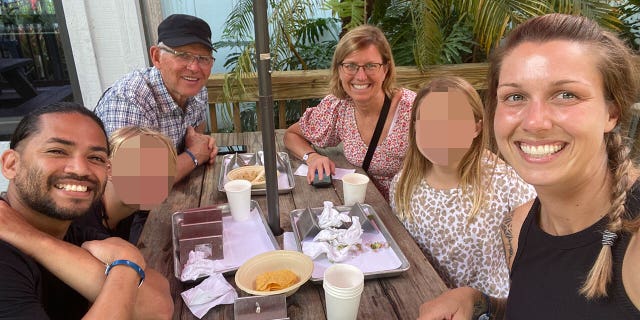 Bridegan, 33, a software developer for Microsoft, was shot to death in an affluent suburb of Jacksonville Beach after he stepped out of his car to move a tire from the road.
Bexley, one of two daughters he shares with Kirsten Bridegan, was strapped in her car seat. The doting father had just dropped off his twins at Gardner-Fernandez's house after taking them for dinner and was on his way home.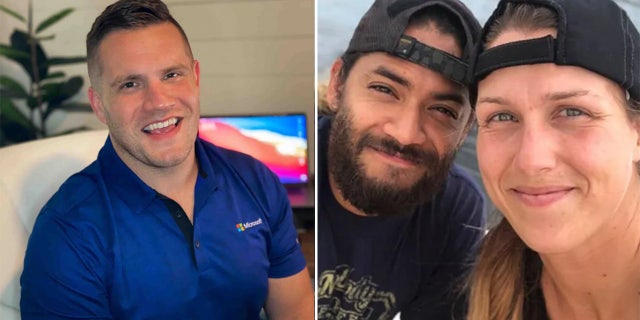 Gardner-Fernandez and Bridegan had an acrimonious divorce in 2015 and continued to battle over custody of their twins and finances until his death.
CLICK HERE TO GET THE FOX NEWS APP
The first arrest in the case came in January when police charged Henry Tenon, 61, who has pleaded guilty to the killing as part of a cooperation agreement.
Tenon, who rented a home from Fernandez at the time of the slaying, admitted to investigators that he pulled the trigger.
Haley Chi-Sing contributed to this report.