Indiana convenience store clerk hospitalized after brutal beating, robbery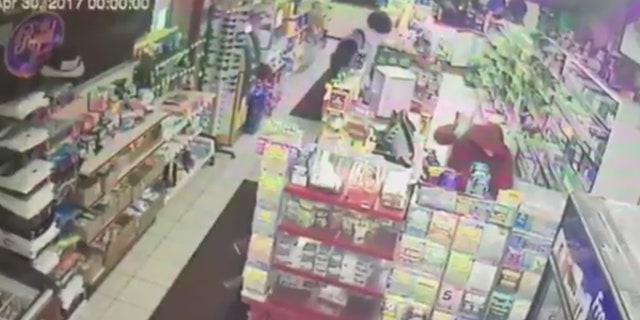 MUNCIE, Ind. – A convenience store clerk in Muncie is in the hospital after a brutal beating and robbery.
It happened early Sunday morning when police said two suspects took sticks and beat the clerk repeatedly over his head and body.
The attack was caught on surveillance video. Two masked men are seen walking into the store and almost immediately beat the clerk with what looks like could be a stick and a baseball bat. Muncie Police Chief Joe Winkle said he doesn't believe the clerk did or said anything to provoke to beating.
"He really didn't have much of a chance to do anything. They came in, started demanding stuff and started striking him," Winkle said.
One suspect is seen grabbing cash and a couple of cigarette cartons while another suspect continues to beat the clerk. When the men left, the clerk called 911. Police said he was taken to the hospital in critical condition.
"This could have went way worse. This could have been a homicide along with a robbery," said Winkle.