Idaho murders: Bryan Kohberger held without bond in student slayings amid chilling new details
Bryan Christopher Kohberger faces four counts of first-degree murder
MOSCOW, Idaho – Bryan Christopher Kohberger was ordered held without bond when he appeared before a judge Wednesday morning, shortly after the release of chilling details related to how he allegedly killed four University of Idaho students nearly two months ago.
The 28-year-old Pennsylvanian allegedly attacked the victims as they slept between 3:30 and 4:30 a.m. on Nov. 13, according to authorities. But he allegedly left behind his knife sheath, and came face-to-face with the victims' roommate, whose life was spared, before slipping away from the crime scene, according to a newly released probable cause affidavit.
The ambush killed three housemates and a man who was sleeping over – 21-year-olds Kaylee Goncalves and Maddie Mogen, as well as Xana Kernodle and her boyfriend Ethan Chapin, both 20. Two other women on the bottom floor of the house were left alone.
UNIVERSITY OF IDAHO STUDENT STABBINGS TIMELINE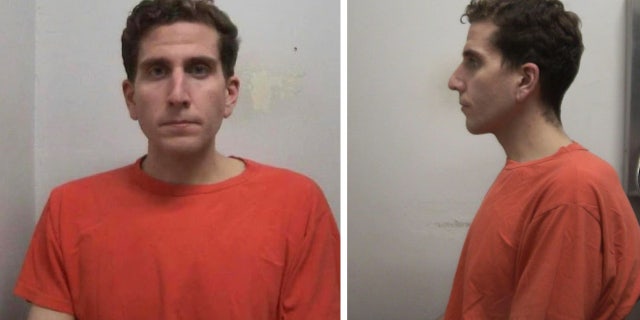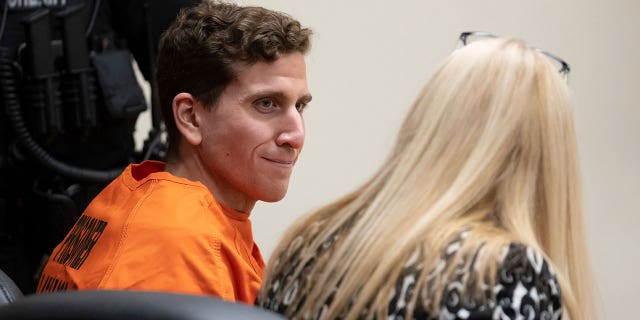 Kohberger stood before Judge Megan Marshall in the Latah County Courthouse for his initial appearance Thursday morning. He was led into Latah County Jail hours earlier, late Wednesday night, after a Pennsylvania State Police plane carried him across the country. He wore an orange jumpsuit that stated "PRISONER" and "LCSO" and did not appear to be wearing handcuffs.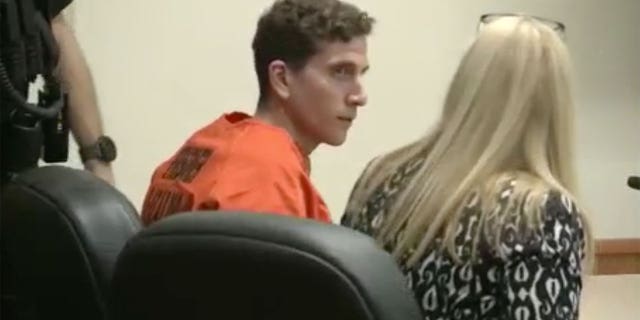 He looked straight and stared deliberately at the judge and often nodded as she spoke. He responded "yes," when Marshall asked him if he understood the proceedings and the charges against him. He occasionally looked down and responded, when asked, "I have court appointed counsel."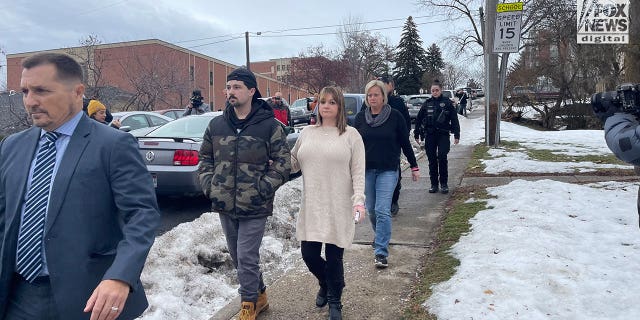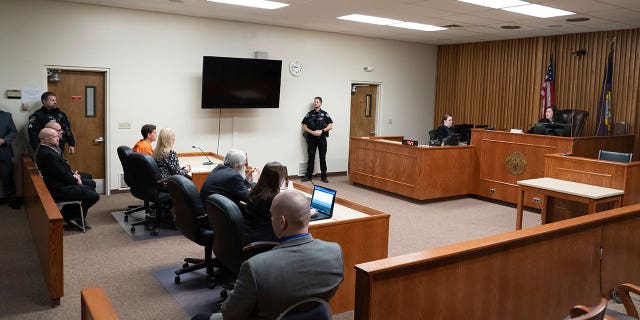 He faces the death penalty or life in prison if convicted of the highest counts of first-degree murder – one count for each of the four victims. He was charged with burglary with intent to commit murder, for which he faces a one to 10 year prison sentence.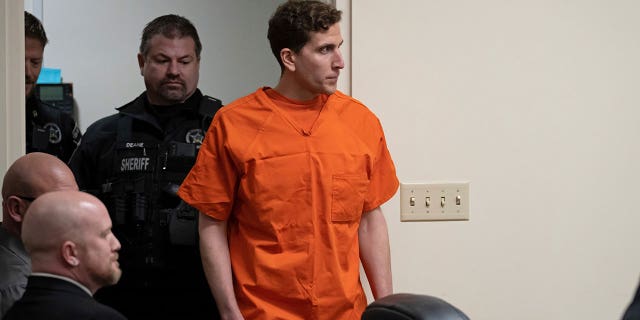 Some of the victims' relatives, including Kaylee Goncalves' father Steven Goncalves, were present throughout the hearing. Twelve people sat in the rows reserved for family.
Kohberger's hearing lasted only minutes, during which time his attorney, public defender Anne Taylor, asked Marshall to consider bond. Latah County Prosecutor Bill Thompson successfully asked that Kohberger be held without bond.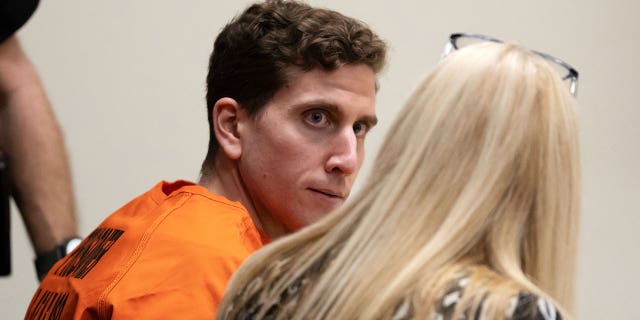 Thompson also successfully requested that Kohberger be barred from contacting the survivors and the victims' families for two years.
IDAHO MURDER VICTIMS' ROOMMATE HEARD CRYING, SAW MAN IN MASK NIGHT OF KILLINGS: COURT DOCS
The FBI and state police arrested Kohberger on Dec. 30 at his parents' home in Albrightsville, Pennsylvania, where "force was used" to gain entry.
READ THE PROBABLE CAUSE AFFIDAVIT (WARNING GRAPHIC DETAILS). APP USERS: CLICK HERE.
Chilling details included in a probable cause affidavit released Thursday morning revealed that Kohberger allegedly cased the crime scene, and was in the area a dozen times, before carrying out the heinous crimes. He also allegedly returned after the fact. The document further describes how one of the victims' roommates heard and saw someone inside the home, and also heard what sounded like Goncalves saying, "There's someone here."
She "then heard a male voice say something to the effect of 'it's ok, I'm going to help you,.'" the affidavit states.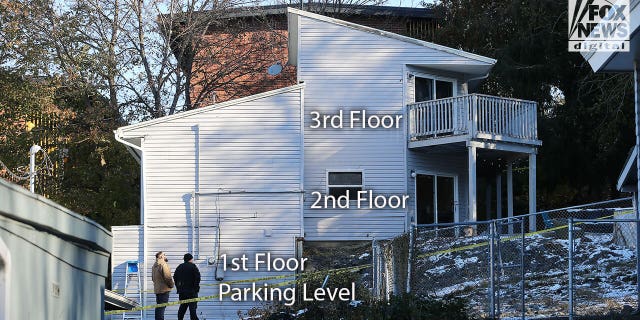 "[A surviving roommate] stated she opened her door for the third time after she heard the crying and saw a figure clad in black clothing and a mask that covered the person's mouth and nose walking towards her," the affidavit goes on. The figure then allegedly passed the woman, who stood in "a frozen shock phase." Investigators believe he then left the scene.
READ THE COURT NOTICE OF KOHBERGER'S INITIAL APPEARANCE. APP USERS: CLICK HERE.
Kohberger has a master's degree in criminal justice from DeSales University and had studied under an expert on serial killers, Dr. Katherine Ramsland, who co-wrote a book with Dennis Rader, also known as the BTK Strangler.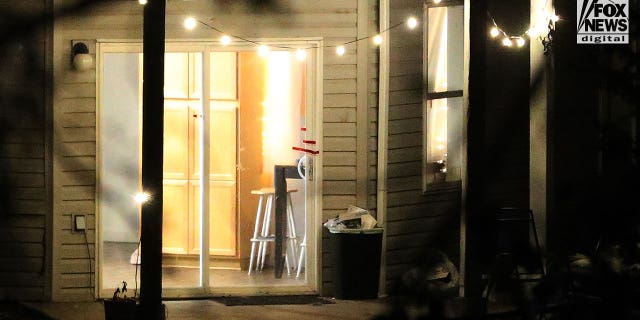 CRIMINOLOGIST GRAD STUDENT HIT WITH FOUR COUNTS OF FIRST-DEGREE MURDER
At the time of the murders, he was studying for a doctorate at Washington State University, a campus just a few miles west of the University of Idaho.
Mike Mancuso, a prosecutor in Monroe County, said Tuesday he believed Kohberger waived extradition to Idaho because of a "need to know" how investigators established probable cause after the crime.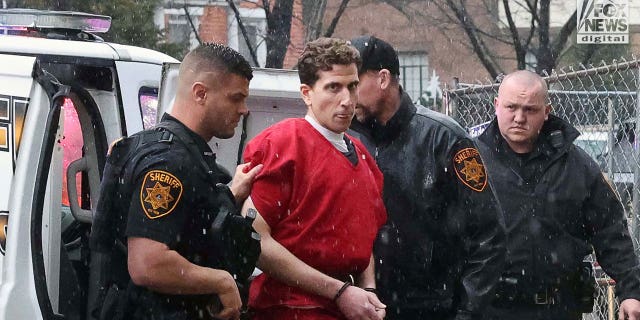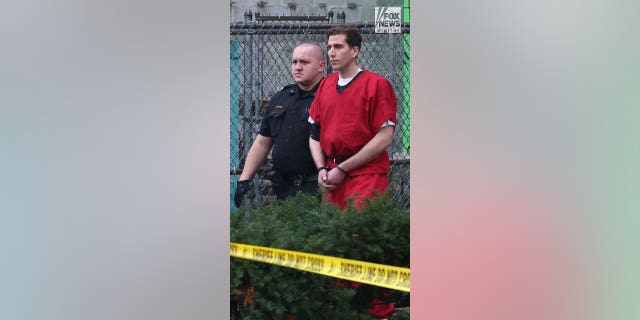 "Having read those documents and the sealed affidavits of probable cause, I definitely believe that one of the main reasons the defendant chose to waive extradition and hurry his return back to Idaho was the need to know what was in those documents. So, that's a significant development," Mancuso said.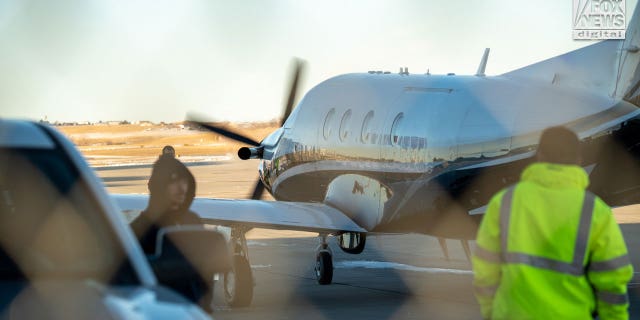 IDAHO MURDER SUSPECT KOHBERGER'S PENNSYLVANIA CLASSMATES SAY HE WAS 'BRIGHT,' AWKWARD, BULLIED IN SCHOOL
Moscow police, state troopers and the FBI spent weeks searching for a white Hyundai Elantra in connection with the attacks, but said the license plate was unknown.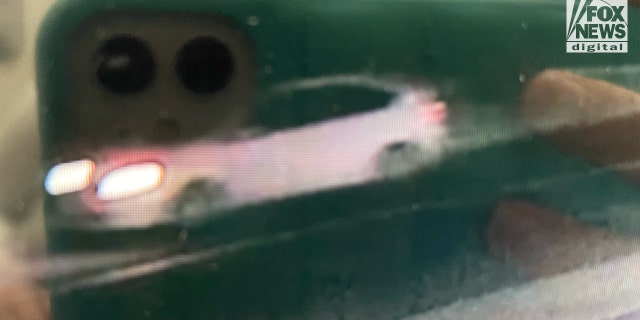 On Dec. 15, more than a week after police asked for the public's help finding a 2011 to 2013 model of the vehicle, Kohberger and his father were pulled over in Indiana – driving a 2015.
WATCH: ACCUSED IDAHO MURDERER BRYAN KOHBERGER AND HIS FATHER ARE PULLED OVER IN INDIANA FOR SPEEDING
Idaho Judge Megan Marshall issued a gag order Tuesday evening blocking investigators and attorneys on both sides from discussing the murder case against Kohberger.
Marshall's order prohibits the discussion of topics including evidence in the case, a potential confession, the possibility of a plea deal, opinions regarding the merits of the case or the defense, and the "character, credibility or criminal record of a party."
However, details are expected to come out in court proceedings. Latah County Prosecutor Bill Thompson said as much during a news conference after Kohberger's arrest.
CLICK HERE TO GET THE FOX NEWS APP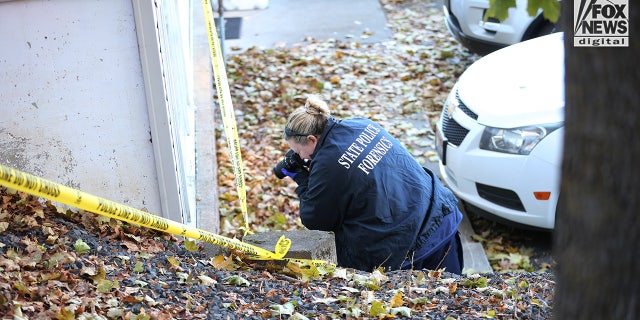 The probable cause affidavit is just the first step.
Kohberger faces four counts of first-degree murder and a felony burglary charge for allegedly breaking into a home with intent to kill.
Fox News' Chris Eberhart contributed to this report.