Idaho murders: Bryan Kohberger's former fish cleaning boss says suspect couldn't learn filleting
Bryan Kohberger's former boss says Idaho suspect didn't last long
EFFORT, Penn. – The Pennsylvania business owner who briefly employed Idaho murders suspect Bryan Kohberger more than a decade ago says the teen who would go on to be accused in a quadruple stabbing while studying for a Ph.D. didn't last long.
Charles Conklin, who founded the Big Brown Fish And Pay Lakes in Effort, Pennsylvania, 35 years ago, said Kohberger's short stint ended well before he had any significant training with a filleting knife.
"For us to be painted in some kind of light along with this terrible tragedy is very disturbing," he told Fox News Digital Thursday. "The truth of the matter is: He's here a very short time, 12 years ago, young kid. Did our best to mentor him and mutually decided the job wasn't for him."
Conklin said he started his fish hatchery 50 years ago – when he was just 10 years old. The Fish and Pay opened 35 years ago.
BRYAN KOHBERGER'S PENNSYLVANIA WARRANTS: EXPERTS BREAK DOWN KEY EVIDENCE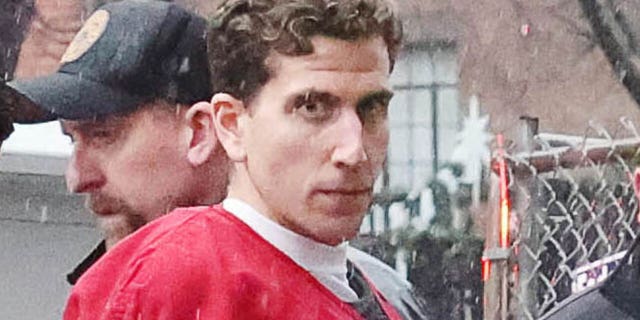 He distanced himself from Kohberger and the allegations against him and noted that hundreds of young people have taken their first jobs at his business and gone on to greater things.
WATCH: Pennsylvania business owner who briefly employed Bryan Kohberger says job wasn't for him
"We've had hundreds of kids come through here and mentored them, and they've gone on to do wonderful things," he said. "Pharmacists and teachers and have their own electrical companies and almost everything you can imagine."
IDAHO MURDERS UPDATE: MORE BRYAN KOHBERGER DOCUMENTS RELEASED IN PENNSYLVANIA; KNIFE, PHONE, MASKS SEIZED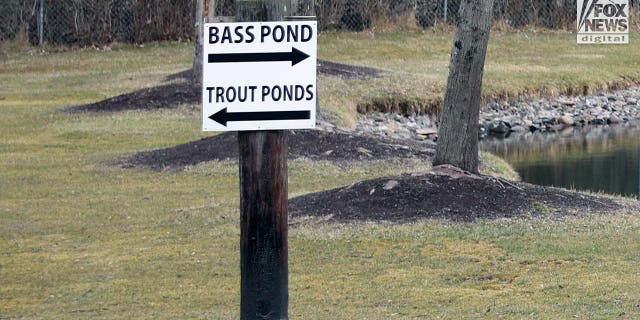 "We're so proud of all those kids. "
In Kohberger's short stint, he had just a few hours training with a filleting knife – a thinner and more flexible tool than the large, fixed-blade knife police say was used in the murders – and lasted less than three weeks on the job altogether, Conklin said.
WATCH: Bryan Kohberger's former boss says Idaho suspect didn't last long
"He never got proficient at it," he added. "Which isn't abnormal for a young kid, probably his first job. He was 15 or 16 years old."
IDAHO MURDERS: BRYAN KOHBERGER'S PENNSYLVANIA WARRANT UNSEALED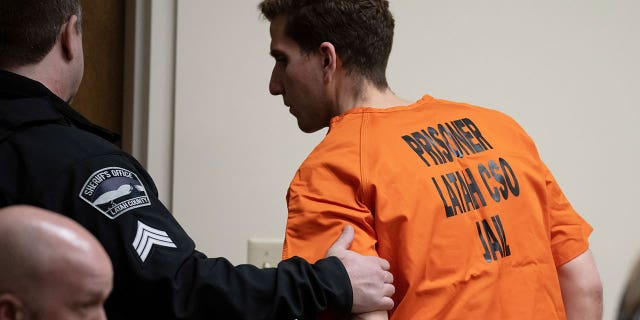 LISTEN: THE FOX TRUE CRIME PODCAST WITH EMILY COMPAGNO
"When kids come in here, their jobs are to keep the place clean, pick up paper all day long, help customers catch fish, fix poles, and then we try to train them how to fillet fish," he said. "And if they get good at it, then they can fillet customers' fish."
Kohberger wasn't around long enough to get to that point.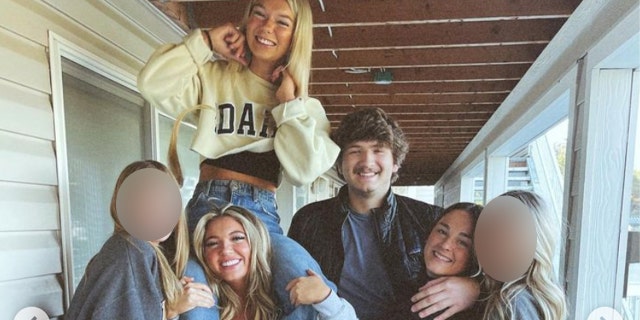 "After that 20th day he worked here, his direct supervisor sat and talked with him, and mutually they decided this job wasn't for him," he said. "That's all there was to it. He really didn't learn how to use any utensils here."
Kohberger, a Pennsylvania native, had trouble with drugs in his late teens but got himself together and obtained a master's degree in criminal justice from DeSales University.
This past fall semester was his first at Washington State University, where he was seeking a Ph.D. in criminology.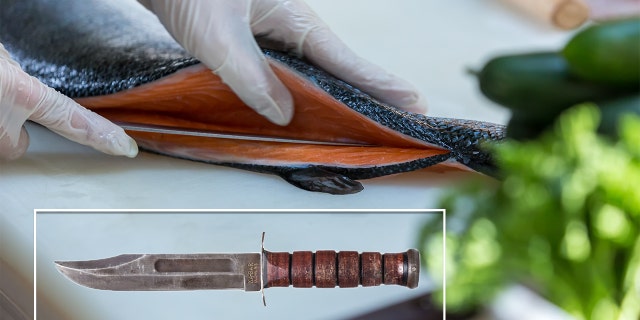 The school is just 7 miles away from the University of Idaho, which all four stabbing victims attended: Madison Mogen, 21, Kaylee Goncalves, 21, Xana Kernodle, 20 and Ethan Chapin, 20. Three of the victims were housemates and Chapin, Kernodle's boyfriend, lived across the street and was staying the night.
Police say they were killed around 4 a.m. on Nov. 13 with a large knife.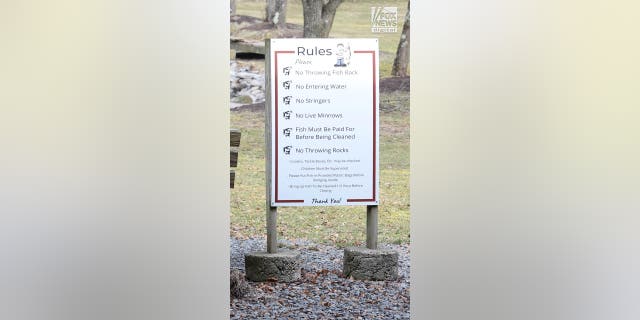 Investigators zeroed in on Kohberger's car as the suspect vehicle and say his phone data shows he allegedly stalked the crime scene a dozen times before the slayings and returned again hours later.
CLICK HERE TO GET THE FOX NEWS APP
According to court documents, detectives found DNA on a Ka-Bar knife sheath left at the scene, next to Mogen's body.
That sample matched familial DNA taken from the trash can outside his parents' house in the Pocono Mountains, and court records unsealed this week show the FBI took additional DNA swabs from Kohberger directly after his arrest on Dec. 30.