Fox News Poll: U.S. Has Been Lucky in Preventing Terrorist Attacks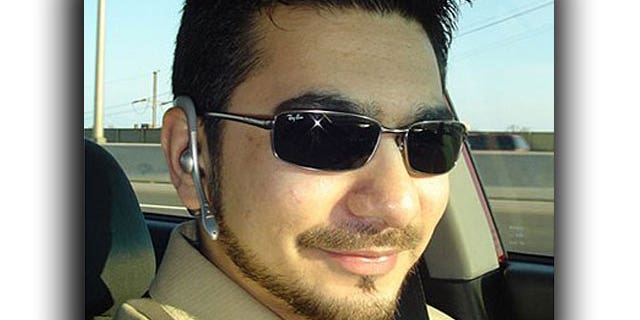 NEWYou can now listen to Fox News articles!
More American voters think the United States has been lucky — not effective — in preventing terrorist attacks, according to a Fox News poll released Friday.
While 33 percent of voters think the United States has been effective in preventing terrorist attacks, more — 49 percent — think it's been pure luck.
The poll was conducted about three weeks after a botched bombing in Times Square and five months after the attempted Christmas Day bombing of a U.S. airliner.
Less than half of voters think the government is doing all it can to stop another attack. Moreover, that's down significantly since the early years of the Bush administration and the start of the war with Iraq.
Today 46 percent think the government is doing everything it can to prevent terrorist activity, down from 67 percent who thought so in 2003.
About half of voters (49 percent) think the government could do more — nearly twice the number who felt that way in 2003 (27 percent).
Even so, by 54 percent to 36 percent, more voters approve than disapprove of the job homeland security officials are doing to protect the country. And by an 18 percentage point margin, voters are more likely to say the United States and its allies are winning the war on terrorism (49 percent) than to say the terrorists are winning (31 percent). About 1 in 10 says "neither."
Just over half of American voters (52 percent) approve of the Obama administration's handling of the attempted bombing of Times Square, while 18 percent disapprove and 30 percent are unsure. There's a striking 32 point approval gap on this issue between Democrats (69 percent) and Republicans (37 percent).
A similar number — 51 percent — approved of how the administration handled the attempted bombing of an airliner on Christmas Day. Some 33 percent disapproved and 16 percent were unsure (12-13 January 2010).
Voters are evenly split on whether terrorism suspects should be read their Miranda rights: 51 percent say they should be read their rights just like all other suspects, while 43 percent say they should be treated differently.
Alleged Times Square bomber Faisal Shahzad is a naturalized U.S. citizen, and it is believed he traveled abroad to receive terrorist training. Most think U.S. citizenship should be stripped from people who affiliate with terrorist groups (70 percent).
Almost twice as many people think radical Muslims like Shahzad (46 percent) pose a greater risk to the country than homegrown radicals like Oklahoma City bomber Timothy McVeigh (24 percent). One in four (26 percent) thinks the risk is the same either way.
Members of the Obama administration have been criticized by Republicans for their reluctance to use terms like "radical Islam" or "Islamic terrorism" when discussing threats to the United States. Opinion splits evenly over whether this is the right thing to do so as not to offend a specific religious ideology (46 percent) or the wrong thing to do by refusing to identify clearly the nature of the terrorist threat (45 percent).
Most Democrats (69 percent) think it is the right thing to do, while most Republicans think the administration is doing the wrong thing (72 percent). Independents are slightly more likely to say the administration is doing the right thing (48-44 percent).
The national telephone poll was conducted for Fox News by Opinion Dynamics Corp. among 900 registered voters from May 18 to May 19. For the total sample, the poll has a margin of sampling error of plus or minus 3 percentage points.
When asked which U.S. city is the most at risk of an attack, most — 66 percent — spontaneously say New York City, while 15 percent say Washington, DC. No other cities receive double-digit mentions. (The responses were given without prompting from a list.)
By nearly 2-to-1 voters agree areas at higher risk of being targeted by terrorists should receive more government funding (63 percent), rather than have the money distributed evenly across the country (32 percent).
A sizable majority of voters — 69 percent — support increasing the use of surveillance cameras in public spaces to help stop or catch terrorists. That's up from 58 percent in 2007. Support for increasing the use of cameras is across the board, as most Democrats (70 percent), Republicans (75 percent) and independents (65 percent) agree.