Florida Police Recruit Missing, Boyfriend Won't Talk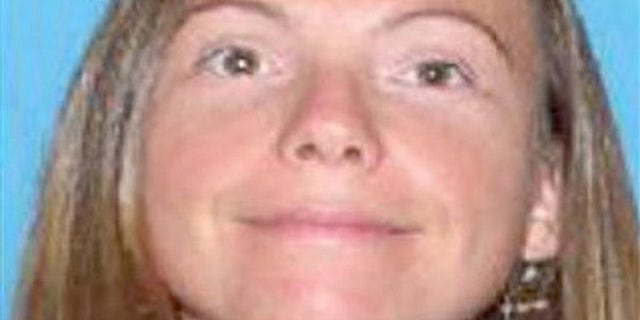 INDIAN ROCKS BEACH, Fla. -- Kelly Rothwell liked to tell friends she had the best backyard: From the living room window in her second-floor condo, she could see the blue water of the Gulf of Mexico gently rolling onto the white, sandy beach. It was a soothing sight for Rothwell, a 35-year-old police recruit whose loved ones say her life was anything but tranquil.
Rothwell hasn't been seen in almost three weeks, and detectives, family and friends grimly concede there's a good chance she is dead.
On March 12, she told a close friend over lunch that she was going to break up with her live-in boyfriend David Perry, a former New York state prison guard. The normally sunny Rothwell was becoming increasingly disturbed at his possessive behavior, friend Donna Scharrett said, and had decided to move out of the condo, away from the stunning view but closer to her support system.
"She was excited and positive but at the same time, serene," said Scharrett, who befriended Rothwell at a group meditation on the beach. "She was telling me how she was looking forward to the change in her life. Leaving Dave and graduating from the police academy."
Rothwell drove away from that lunch, Scharrett said, determined to begin her new life.
No one has seen her since that day.
"She's an extremely regimented person," said Pinellas County Sheriff's detective Michael Bailey, noting that Rothwell would have never missed one police academy class, much less several weeks of lessons.
Rothwell's body hasn't been found, and detectives have scant evidence to prove any crime was committed at all. Perry has refused to take a DNA test or even talk to authorities beyond having his lawyer give them a loose, three-hour timeline of the night Rothwell disappeared. Perry's lawyer, Thomas Reilly, did not return messages from The Associated Press, and messages left at listings for David Perry in Elmira, N.Y., were not returned.
Neighbors there said Perry was friendly enough and has kept a tidy home there.
Bailey and Detective Amy Plourde have had to find out as much as they can about Rothwell's life by talking to her friends, family and neighbors.
Rothwell was born and raised in Maryland and went to college in southern Colorado. As a human resources employee for a hotel chain, she moved to Florida in 2006 and immediately rented the Gulf-front condo. Neighbor Ken Williamson described the young woman as "quiet and sweet."
"But when we got Dave in here, that was a different story," said Williamson, who is 76.
Perry, now 46, met Rothwell in line at Sweet Tomatoes, a salad bar chain. Rothwell's sister Lindsay said Perry wasn't living in Florida at the time but moved from New York "in a matter of two to three weeks."
Lindsay Rothwell didn't know much about the couple -- "Kelly was always private with her relationships" -- but said she visited them once and found herself wary of Perry because he had a bad temper.
"He kind of made her distant from her family," the sister said. "She always seemed like she couldn't talk. It's almost like he put her in a trance."
Perry was a corrections officer in Elmira, N.Y., and had at least two children from a prior relationship. According to New York Department of Corrections records, Perry was hired in 1986, went on sick leave in 2004 and never returned to duty. He retired in 2005.
Lindsay Rothwell and others who knew Rothwell said Perry monitored her online activity and texted her incessantly.
Neighbor Williamson said Perry's temper would change quickly and he would get angry at small incidents. Once, Williamson washed his deck, which was near Perry's parking space. Water had dripped on Perry's car.
"He went ballistic," Williamson said, adding that he called police because he felt so threatened. No arrests were made.
Kelly Rothwell's company downsized and she lost her job. In late 2010, she decided to switch careers and enrolled in police academy, a choice that came as no surprise to her friend Scharrett.
"She would typically come to my house and we would sit here for hours drinking herbal tea, talking about life," Scharrett said. "We both have this romantic notion that, yes, we can change the world one person at a time."
Rothwell would always visit Scharrett, never the other way around. In fact, Scharrett had never even met Perry.
Once in the academy, Rothwell took classes on various laws and procedures. She paid special attention to the domestic violence portion of the lessons.
"That did open her eyes a little bit to the fact that she didn't think it was a very healthy relationship and she might need to get out," said Plourde, the detective.
Rothwell told Scharrett: "I'm going to have to face a lot of my own fears."
On March 11, Rothwell spent the night at Scharrett's. The two drank wine and ate frozen pizza and stayed up talking until 3 in the morning. The next day, they went to a meditation-breathwork session -- Rothwell was interested in New Age beliefs -- and then to Chili's for lunch, where Rothwell said she had made up her mind to leave Perry. A friend at the police academy had a home she could stay in, and Scharrett promised to help her move the next day.
Scharrett also asked Rothwell if she wanted her to go along when she talked to Perry.
"It's going to be OK," Scharrett recalled Rothwell saying. "It's going to be a good conversation."
Sunday morning, another recruit from the police academy called Scharrett. Rothwell was supposed to meet a group of academy students but didn't show.
"I literally almost threw up," Scharrett said. "I instantly knew."
She called authorities, who immediately went to the condo. No one was there.
On Sunday, Rothwell's Subaru was found two miles away, parked near a hotel that had no record of her checking in.
Investigators say they consider Perry a witness.
"I don't understand why he's not cooperating and I don't understand why he's not out there trying to find her," Lindsay Rothwell said.
Scharrett has ordered orange bracelets that say "Help Bring Kelly Rothwell Home," and has blanketed Pinellas County with flyers. She's active in a Facebook page dedicated to Rothwell.
"I'm working really hard at trying to do things but there's really nothing I can do," she said. "Everyone has lost in this. Everyone."