Florida minors charged with cyberstalking after girl's apparent suicide, police say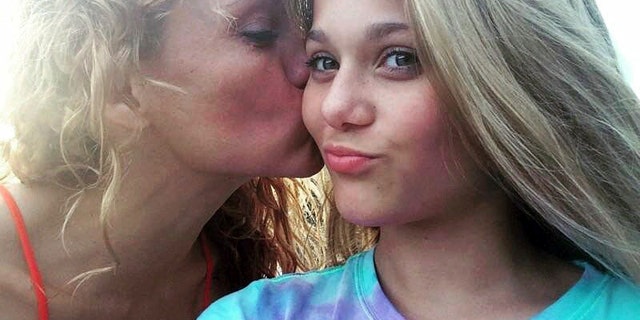 Two minors in Florida have been charged with cyberstalking in connection to a 12-year-old girl's apparent suicide, police said.
The arrests of two Surfside Middle School students, both 12, follow the Jan. 10 death of Gabriella Green who reportedly hanged herself, Panama City Beach officials said in a news release on Monday. The medical examiner is working to determine Green's cause of death, police said.
During their investigation into Green's death, authorities said they identified two minors, whose names were not released, after being notified of potential cyberbullying.
After checking social media accounts and examining cell phones, investigators said they interviewed the two suspects, with parental permission. Both minors reportedly admitted to cyberbullying behavior and told police they knew "that said conduct would result in emotional distress," a police report said.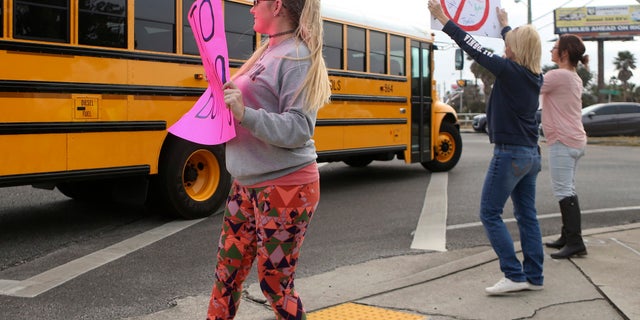 MANHUNT AFOOT FOR EXOTICALLY TATTOOED MAN ACCUSED OF BURGLARY, CHOKING AND SLAPPING
During the interviews, one suspect reportedly told an investigator that she had started rumors about Green, saying that the deceased had "sexually transmitted diseases," the police report said. The behavior also reportedly included "vulgar name-calling ... and threats to 'expose' personal and sensitive details of the victim's life."
The second suspect allegedly told authorities that he'd had a video call with Green, during which she reportedly said she'd attempted to hang herself and had red marks on her neck.
"(He) responded by saying something to the effect of, 'If you're going to do it, just do it,' and ended the call," police wrote. "He immediately regretted that statement, and began calling and text-messaging her, but did not receive a response."
Authorities noted that while the reported bullying occurred before Green's death, their investigation did not reveal that it was the direct cause.
MOM TURNS IN SON ACCUSED OF CARJACKING WOMAN, 81, AFTER SEEING HIS PICTURE ON TV
Tanya Green, Gabriella's mother, told the Panama City News Herald that the arrests were "gratifying" but still laid blame on parents and the school system for what happened to her daughter.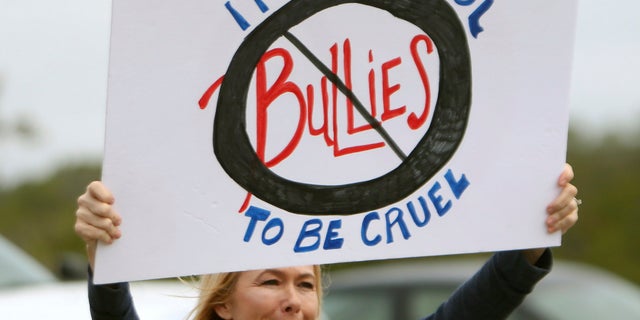 She said she hopes the tragedy will help shine light on the issue of cyberbullying.
"It's going to help others at her school," Green told the outlet. "It's going to start at her school. It's going to help others around the world."
In the news release, police cautioned parents against allowing children to have "unmonitored access to several social media platforms," according to the Herald.
"These specific cell phone applications have been found to be the root of several dangerous and negative situations, such as cyberbullying, sexting and potential access by online predators," police said.
The Associated Press contributed to this report.