The defense attorney for the lone person of interest connected to the search for four missing men in Pennsylvania said his client admitted Thursday to killing the four, and told authorities the location of the bodies.
Lawyer Paul Lang told reporters his client, Cosmo DiNardo, 20, confessed to "the four murders," and is ready to plead guilty to four counts of first-degree murder.
"I'm sorry," a shackled DiNardo said as he left the courthouse.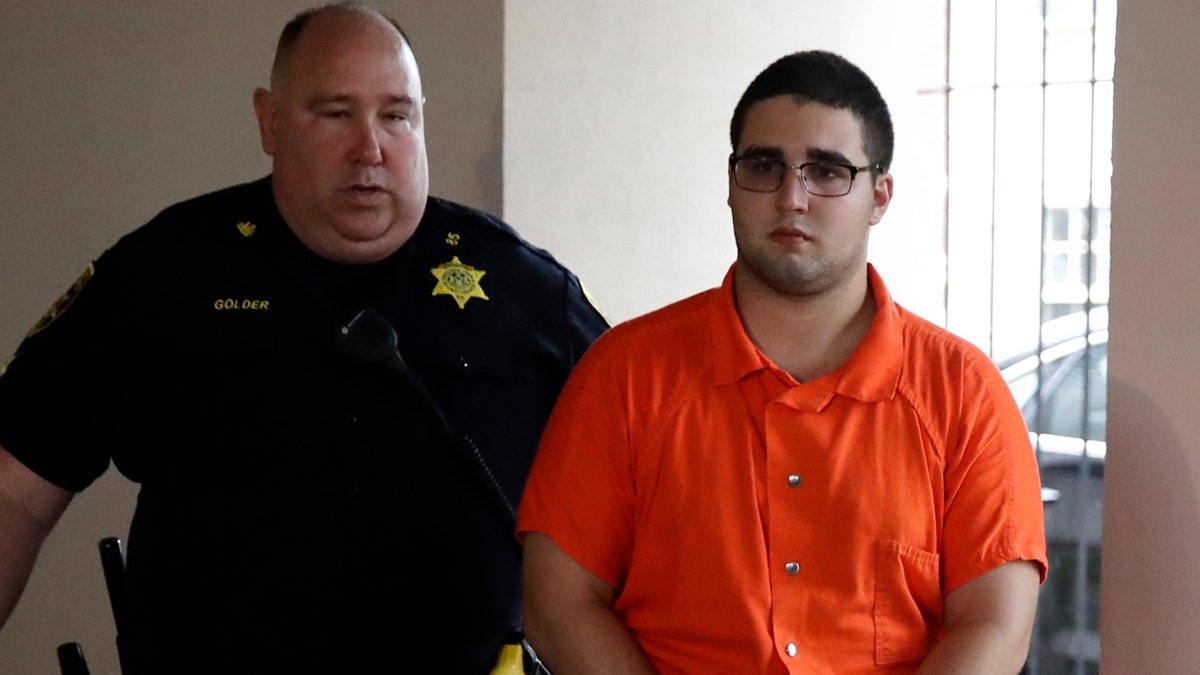 Lang said in exchange for the confession, prosecutors agreed to take the death penalty off the table in return for DiNardo's cooperation.
Prosecutors have not commented yet on Lang's announcement, but a person with first-hand knowledge of DiNardo's confession told the Associated Press he killed the four separately after selling them marijuana, and then burned their bodies at his family's farm.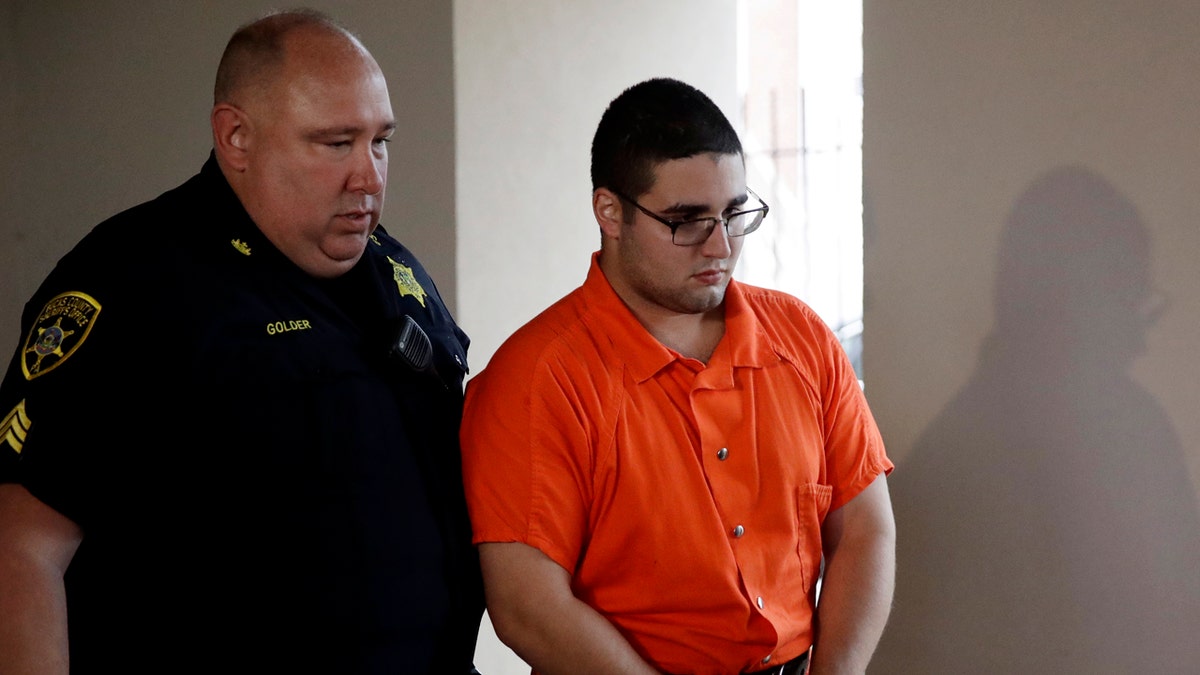 The person spoke to The Associated Press on the condition of anonymity because he wasn't authorized to publicly discuss details of the case, adding that a co-conspirator was involved in three of the killings.
The person with firsthand knowledge of DiNardo's confession said the men were killed after DiNardo felt cheated or threatened during three drug transactions. DiNardo sold quarter-pound quantities of marijuana for several thousand dollars and sold handguns to area residents, the person said.
"Every death was related to a purported drug transaction, and at the end of each one there's a killing," the person said.
DiNardo previously boasted about killing someone over debt, and was pictured on social media holding a weapon, according to published reports.
DiNardo told friends he wasn't worried after Dean A. Finocchiaro was reported missing last Friday, and suggested the 19-year-old was possibly on the run from law enforcement, according to text messages obtained by Philly.com.
PERSON OF INTEREST IN MISSING PENNSYLVANIA MEN CASE SPOKE OF KILLING SOMEONE, PICTURED WITH WEAPON: REPORTS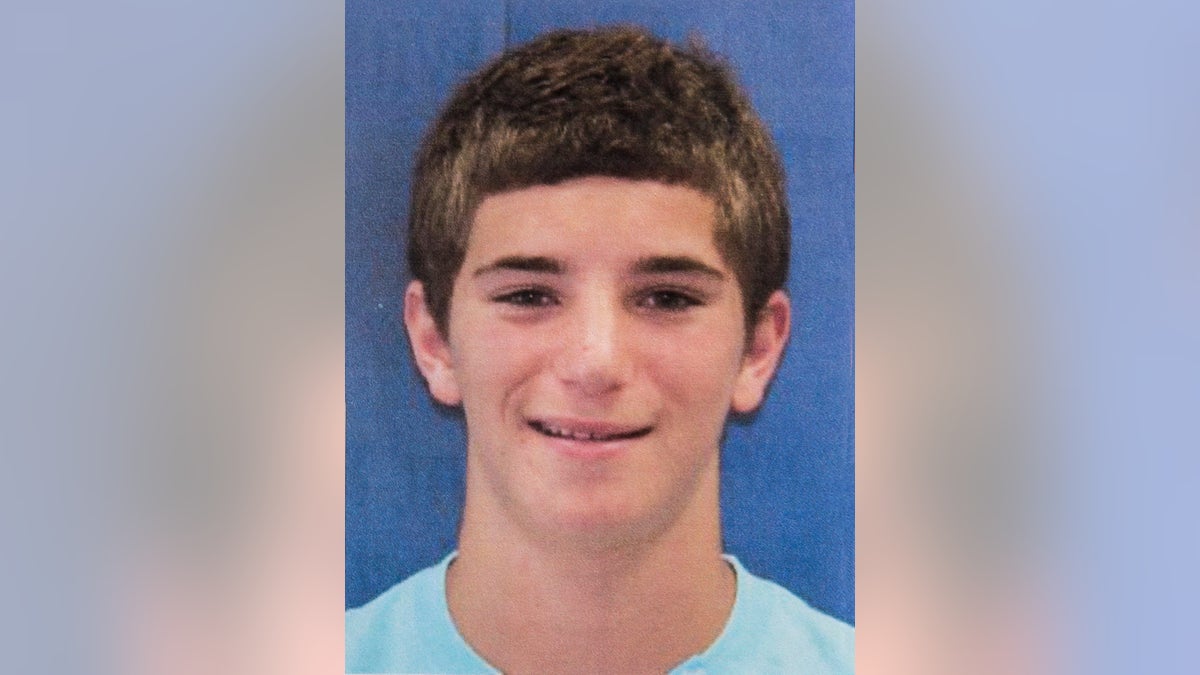 The person, who shared the messages with the news outlet on the condition that he and others in the conversation not be identified, also shared a photo he said DiNardo sent to the group that appears to show the 20-year-old brandishing what appears to be a revolver.
Multiple sets of human remains were unearthed from a 12-foot-deep mass grave on an isolated Pennsylvania farm early Thursday as authorities continued digging for the bodies of four young men who disappeared last week.
Officials were able to identify one of the victims as 19-year-old Dean Finocchiaro -- who vanished last week along with Mark Sturgis, 22, Tom Meo, 21, and Jimi Tar Patrick, 19. Bucks County District Attorney Matthew Weintraub said he could not identify the other remains at this time, while issuing a fresh appeal for more help from the public.
"They are down 12 foot deep in a hole that is getting deeper by the minute," Weintraub said.
The FBI had been using heavy equipment to dig a deep trench on the farm property and then sifting through each bucket of dirt by hand, after cadaver dogs led authorities to the spot on the 90-acre farm in Solebury Township, located about 30 miles north of Philadelphia, where they discovered the remains inside a 12½-foot-deep common grave.
MULTIPLE REMAINS FOUND ON PENNSYLVANIA FARM IN SEARCH FOR MISSING MEN, 1 MAN ID'D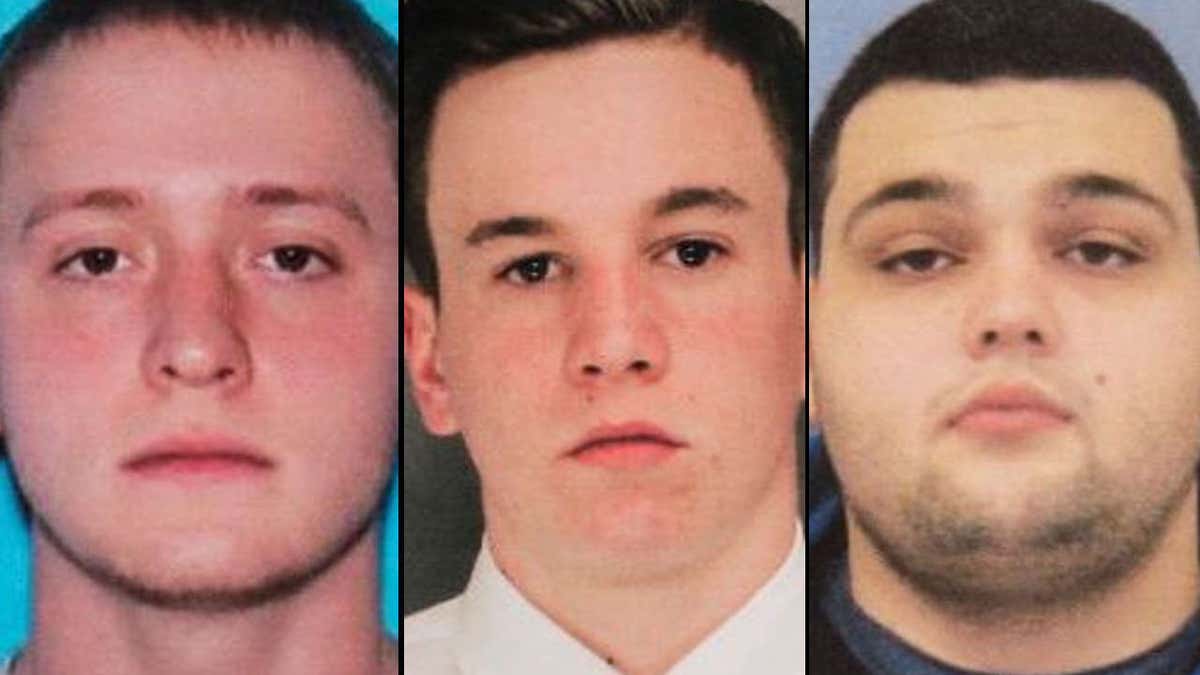 "I don't understand the science behind it, but those dogs could smell these poor boys 12½ feet below the ground," Weintraub said.
Fire and rescue crews on Thursday were using plywood to help shore up the deep grave as investigators worked inside under intense heat and choking dust.
DiNardo was arrested Wednesday for allegedly trying to sell Meo's car for $500 on July 9 -- a day after Meo was last seen. That 1996 Nissan Maxima was also found on the family's farm.
Laura Hefty, who lives a few miles from the gravesite in Solebury Township, where farms bump up against new residential developments, said many people were trying to convince themselves this is nothing that could ever happen to their kids.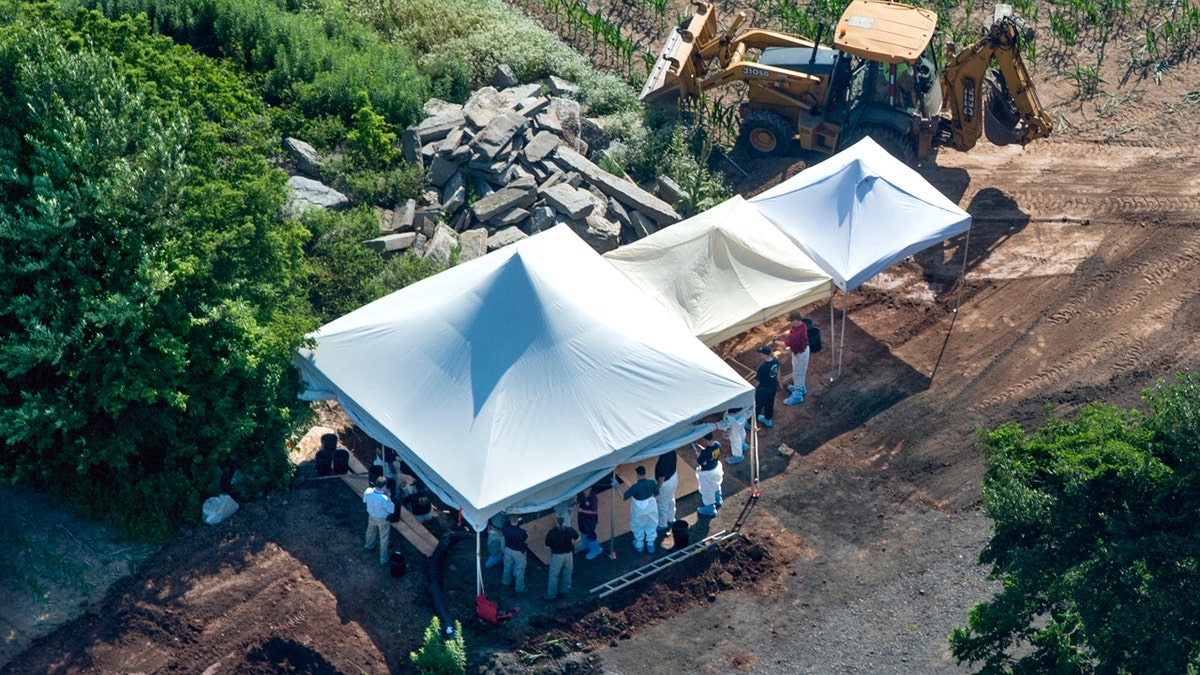 "They feel incredibly sad. Some people are pretty angry, too," and are asking, "How did it get this bad?" she said.
Susan Coleman told news outlets that she and her husband were in their backyard last Saturday afternoon when they heard several rounds of what they believed was shotgun fire coming from the direction of the DiNardo farm.
"This person was going bananas," she told phillyvoice.com.
DiNardo, whose parents own construction and concrete businesses in the Philadelphia area, has had a few brushes with the law over the past year.
He was arrested on Monday on an unrelated gun charge dating from February, accused of illegally possessing a shotgun and ammunition after being involuntarily committed to a mental institution.
The Associated Press contributed to this report.