Cosmetics factory had safety violations before explosions killed 1, injured more than 125
A cosmetics factory that was the scene of two explosions before catching fire Monday, killing one worker and injuring more than 125, including firefighters, was cited for several occupational safety violations this year, records showed.
The explosion at the Verla International plant in New Windsor, 55 miles north of New York City, occurred just after 10 a.m. Monday. A second explosion and a blaze followed as firefighters were responding to the scene. Juan Pablo Marcos, who was in the area when the explosion occurred, told The Journal News he saw "all the people running and crying." Images posted on social media showed a thick cloud of black smoke billowing in the air.
One employee, identified as William Huntington, 57, was discovered in the wreckage Monday night after he was initially reported missing. A spokeswoman for St. Luke's Cornwall Hospital said Tuesday more than 125 people reported injuries following the blast, including seven firefighters. Officials initially reported 35 injuries and none of the injuries were life-threatening.
"Bill was a valued employee and we at Verla are sorry to his friends and family for their loss," Verla International said in a statement to the Poughkeepsie Journal.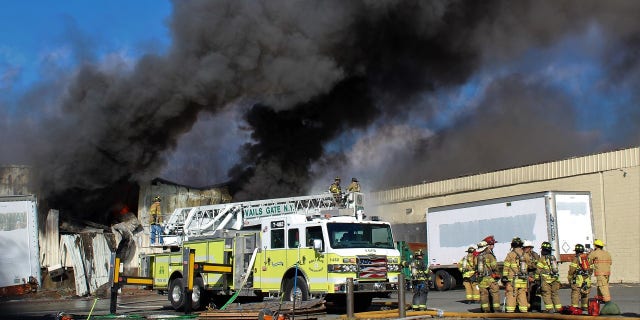 It's unclear what caused the blast, but Occupational Safety and Health Administration records revealed the company was cited for nine occupational safety violations earlier this year. One violation stemmed from problems with the handling of flammable and combustible liquids.
The federal agency also cited inadequacies relating to respirator protection for workers and the maintenance of exit routes. The company agreed to pay $41,000 in penalties.
Verla International makes nail polish, lotions, perfumes and other cosmetic products, according to its website. There are nearly 400 employees working for the company, but it's unclear how many were on site when the incident occurred.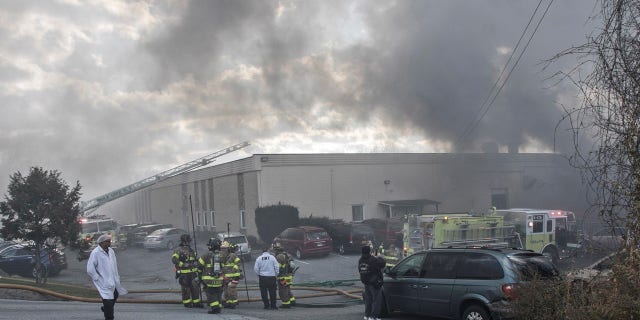 New York Gov. Andrew Cuomo said the state will investigate working conditions and regulatory compliance at the plant. He added that state emergency response teams were sent to the factory.
"Following today's chemical explosion, I am directing a multi-agency investigation to get to the bottom of what happened and review compliance with state labor and environmental laws," Cuomo said in a statement.
The Associated Press contributed to this report.