Colorado mom dies trying to save son while tubing in creek
A mother died Sunday after she jumped in a Colorado river in a desperate bid to save her son, who had been caught in a strong current, officials said.
The Golden Police Department identified the woman as Amber Raye Presson of Denver, FOX31 Denver reported. Her 11-year-old son survived the episode and was not hurt.
Authorities were called to Clear Creek, located west of Denver, around 1:15 p.m., as bystanders tried to pull the boy and his mother, who had been floating in an inner tube, from the water.
Witnesses told police the 31-year-old might have hit her head and then plunged under the water.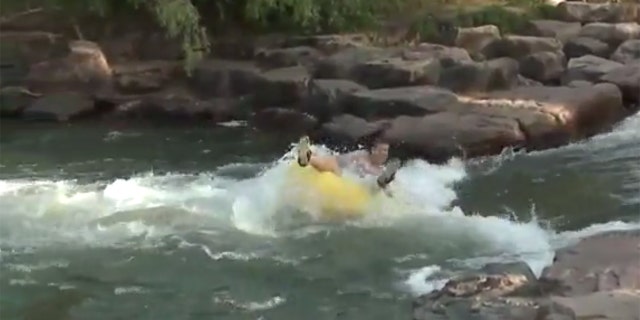 "This is just a tragic situation," Golden Police Capt. Joe Harvey told FOX 31.
Police once again strongly recommend people in the area wear headgear and safety vests due to danger that may lie beneath the surface.
"You have to understand the surface underneath is going to be slippery," Harvey said. "The current is going to be rapid."
Officials added the creek was not at a dangerous level that would prompt a closure, which would include water being much colder and moving much faster than it was Sunday.