Coast Guard calls off search for missing El Faro crew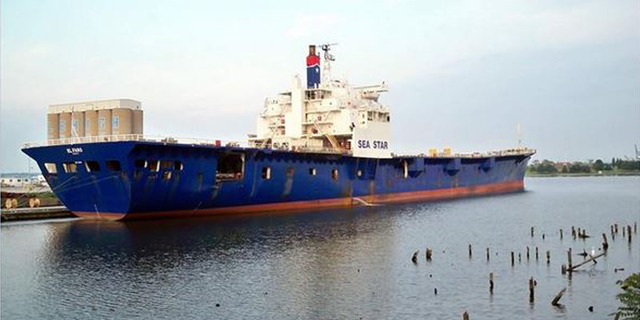 NEWYou can now listen to Fox News articles!
The Coast Guard said late Wednesday it has ended its search for 33 missing crew members from a U.S. cargo ship that sank last week during Hurricane Joaquin.
Capt. Mark Fedor, chief of response for the Coast Guard, said during a Wednesday afternoon news conference that the operation to locate the El Faro would switch from a rescue mission to a recovery and investigation footing at sunset.
"Any decision to suspend a search is painful," Fedor said. "In this case we're searching for professional mariners and we're also searching for extended members of the Coast Guard family."
"I think we're still hopeful. Miracles do happen."
The relatives of the missing were informed of the decision to stop the search around noon Wednesday.
"You can imagine that is an emotional meeting," Fedor said. "We wanted them to know everything we did to find their loved ones."
Robert Green, whose daughter, LaShawn Rivera, is among the missing, said he remains optimistic despite the Coast Guard's decision.
"I think we're still hopeful," he said. "Miracles do happen, and it's God's way only. I'm prayerful, hopeful and still optimistic."
The National Transportation Safety Board arrived on site Tuesday. NTSB Vice Chairman Bella Dinh-Zarr said the investigation would likely take 7-10 days. While different engineering and safety sub-groups conduct interviews and review the El Faro's systems, the NTSB is coordinating with the Navy to bring in the proper equipment to locate the sunken vessel and its voyage data recorder. Dinh-Zarr said the VDR recorded audio from the bridge as well as basic navigation readings, such as course and speed.
The 790-foot cargo ship sank Thursday off the Bahamas during Hurricane Joaquin, a Category 4 storm with 140 mph winds that was producing 50-foot waves. Officials say the ship's captain had plans to go around the storm as he headed from Jacksonville, Florida, to Puerto Rico but the El Faro suffered unexplained engine failure that left it unable to avoid the storm.
Earlier, federal investigators said they still hoped to recover a data recorder from the ship.
The National Transportation Safety Board sent a team to Jacksonville on Tuesday to begin the agency's inquiry, which will help determine why the captain, crew and owners of El Faro decided to risk sailing in stormy waters.
Three Coast Guard cutters, two C-130 aircraft, helicopters, three commercial tugboats and a U.S. Navy plane searched across a 300-square-mile expanse of Atlantic Ocean near Crooked Island in the Bahamas. The searchers found a body in a survival suit, but were unable to retrieve it. They also found an empty life raft, empty survival suits, a life ring and other debris.
The water in the area is 15,000 feet deep.
The Associated Press contributed to this report.