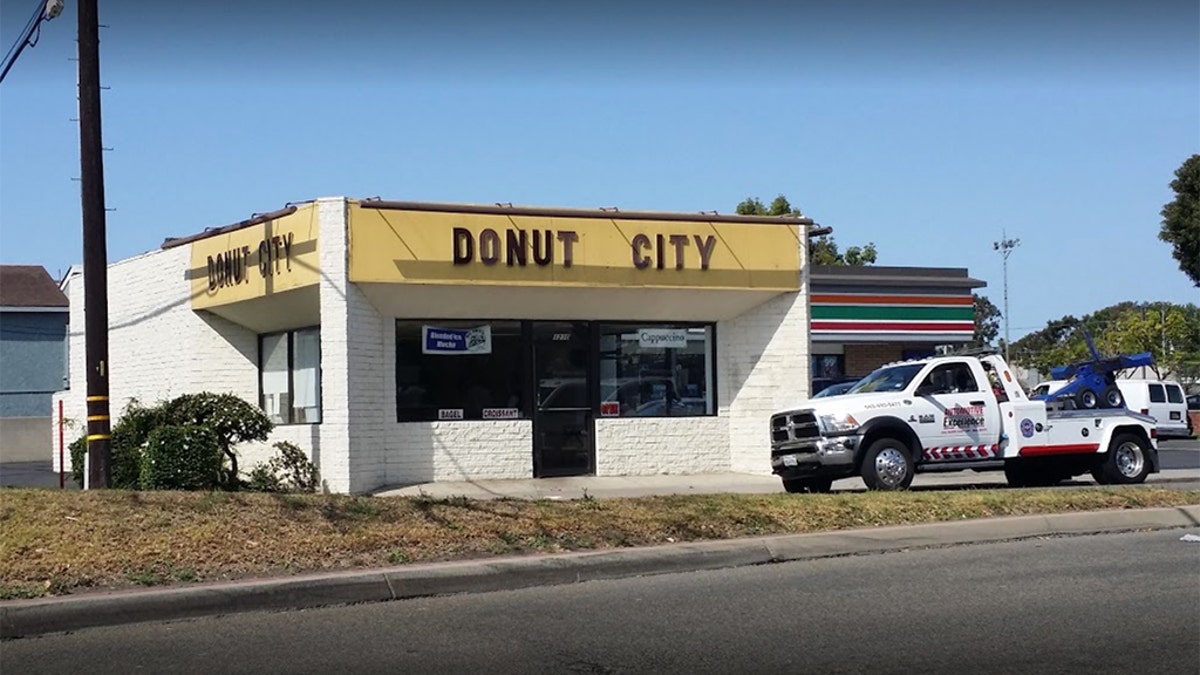 Customers of a California doughnut shop are reportedly doing what they can to help out the store's owner and his wife, who recently had an aneurysm.
John and Stella Chhan together manned the counter at Donut City in Seal Beach for years before her recent health issue arose, KCBS reported.
FLORIDA POLICE RECOVER STOLEN KRISPY KREME VAN, RECEIVE 'DELICIOUS' REWARD
John, whose wife is recuperating at a rehab center, returns to her side daily once the store's doughnut supply runs out, according to the outlet. And his customers are said to have joined forces to buy up his goods that so he can close up shop as quickly as possible.
"Come and support this guy's donuts," one customer said, KCBS reported. "He's a great man, great cause."
OSCAR MAYER SAYS HOT DOGS ARE STILL SANDWICHES DESPITE FOLLOWERS' BEST ATTEMPTS TO CHANGE COMPANY'S MIND
Supporters of the effort have shared the Chhans' story and are encouraging people to purchase doughnuts by the dozen, KCBS reported.
"I appreciate it very much," a grateful John told Fox 11 about the community's doughnut dedication and support.
As for his wife, she appears to be on the mend and "doing better," he added.