Arizona man allegedly taught undercover FBI agents how to make bombs: reports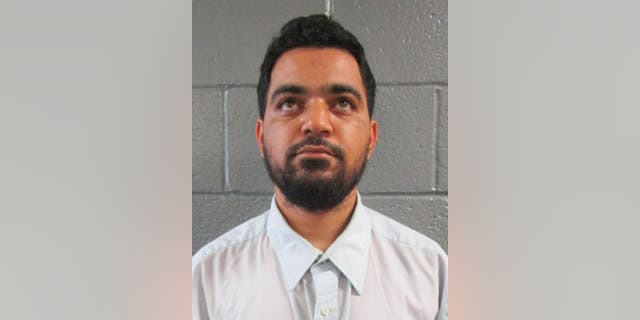 An Arizona man was arrested Friday after he allegedly taught undercover FBI agents and informants how to build and detonate bombs.
Ahmad Suhad Ahmad, 30, of Tuscon, was taken into custody on federal charges after the agency investigated him for close to two years, the Arizona Republic reported, citing court records.
CESAR SAYOC, PACKAGE BOMB SUSPECT, ALLEGEDLY STARTED PLANNING 'TERROR CAMPAIGN' IN JULY, PROSECUTORS SAY
The FBI reportedly started monitoring Ahmad in December 2016, at which time he allegedly claimed to know how to detonate an explosive using a cell phone. He apparently claimed that "bombs were easy to make," and learned how to create them during the war in Iraq.
In April 2017, Ahmad reportedly agreed to help an FBI informant learn how to build a car bomb "for a target in Mexico." Ahmad then met with undercover FBI informants and agents in Tucson to teach them how to build the bomb, according to the news outlet. He reportedly provided instructions written in Arabic.
Later that month, Ahmad traveled to Las Vegas, Nevada as part of a plan to create two bombs. He allegedly brought several items, and asked those with the FBI to bring other items, as well.
"Over the course of several hours, Ahmad built the device and described what he was doing to one of the undercover agents," a criminal complaint reportedly states. "Ahmad then guided the undercover agent on how to make the second device. Once both devices were completed, Ahmad explained how they operated."
Ahmad, according to CBS News, was a refugee of Iraq and is now a U.S. citizen.
Ahmad made his first court appearance on Monday, where his public defender said "Mr. Ahmad is presumed innocent until proven guilty and we look forward to defending him."