Accused killer on FBI's Most Wanted Fugitive list surrenders at Texas border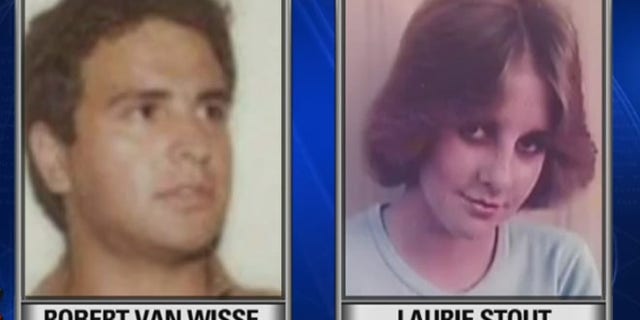 A man suspected of raping and killing a working young mother on the University of Texas campus in 1983 is in custody after years on the run.
Robert Van Wisse, 51, surrendered to authorities at the Texas border Thursday. He was apprehended six weeks after his name was added to the FBI's Ten Most Wanted Fugitive list.
He was wanted by Austin police in connection with the murder of 22-year-old Laurie Stout in September, 1983, Fox 7 Austin reports.
She was a University of Texas janitor and her body was found in a campus building restroom. She had a 19-month-old daughter.
The FBI says Van Wisse was the last person seen in the building before the murder but was initially ruled out as a suspect. He was a University of Texas student at the time.
He fled to Mexico in 1996 when DNA linked him to the crime, according to the FBI. His family had property in Mexico and he had been born there in Guadalajara.
"He was a college student whose parents were both professionals," FBI Agent Justin Noble said of Van Wisse, according a Dallas Morning News report Friday. "He grew up going to the best schools and living in the nicest neighborhood. He had the future in front of him and yet it appears he murdered a young woman making minimum wage trying to support her family and young child."
After surrendering, Van Wisse was jailed on two charges-- first degree murder and unlawful flight to avoid prosecution.
The victim's daughter was still processing the news that Van Wisse was behind bars, Time Warner Cable News reported Friday.
"It's just very shocking," Daile Stout said. "It's not something I thought I was ever going to experience."