Ryanair reportedly calls police to boot passenger for too much hand luggage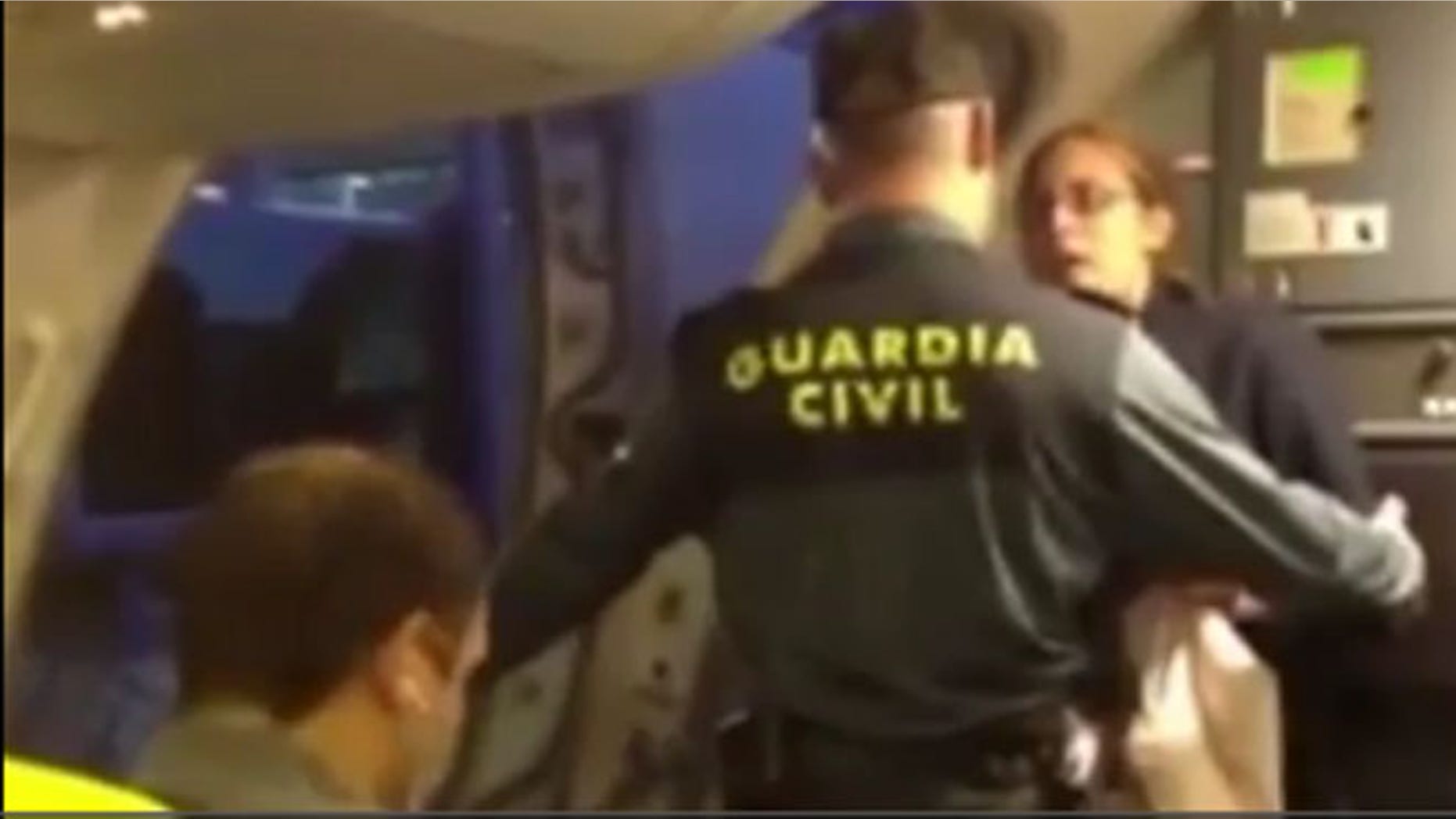 A Spanish passenger was allegedly thrown off a Ryanair flight for trying to board with a scroll and a book that did not fit in her bag.
Spanish media reported that Ryanair asked police to remove her from the plane for breaking Ryanair's strict rules, which only allow passengers to carry one item of hand luggage on board, according to the Daily Mail.
On its website Ryanair states that "strictly one item of cabin baggage per passenger (excluding infants) weighing up to 10kg with maximum dimensions of 55cm x 40cm x 20cm is permitted." According to its rules, oversized baggage will be refused at the boarding gate or subject to a £50 (about $80) fee and placed in the hold.
Footage of the incident, reportedly filmed by a stunned passenger, shows the woman pleading with cabin crew and police (in Spanish) to show "Christian charity" and allow her to stay.
The video (in Spanish) shows the woman begging the local police, who were asked by Ryanair to remove her from the plane, to allow her to stay.
Passengers are heard offering to put the woman's belongings in their suitcases, the Herald Sun reports. "Shameful, shameful," they say as she is led off.
[youtube WMDl_cVQ-3Q#!]
The airline defended its actions, claiming the woman had become disruptive and "pushed past its gate agents without showing any ID or her boarding card."
A spokesman said: "This passenger was in breach of airport security regulations, and having become disruptive was properly removed from the aircraft at the request of Ryanair agents."
The video was posted on Facebook by a user called Soraya Pla, who said the woman shouted out as she entered the cabin that she had tried to pay an oversized luggage fee with her credit card, but it had not been working.
The video clip has gone viral and now Twitter users in Spain are calling for a boycott of the Irish owned airline, reports the Irish Examiner.