Ryanair selling racy 2013 calendar featuring scantily clad crew members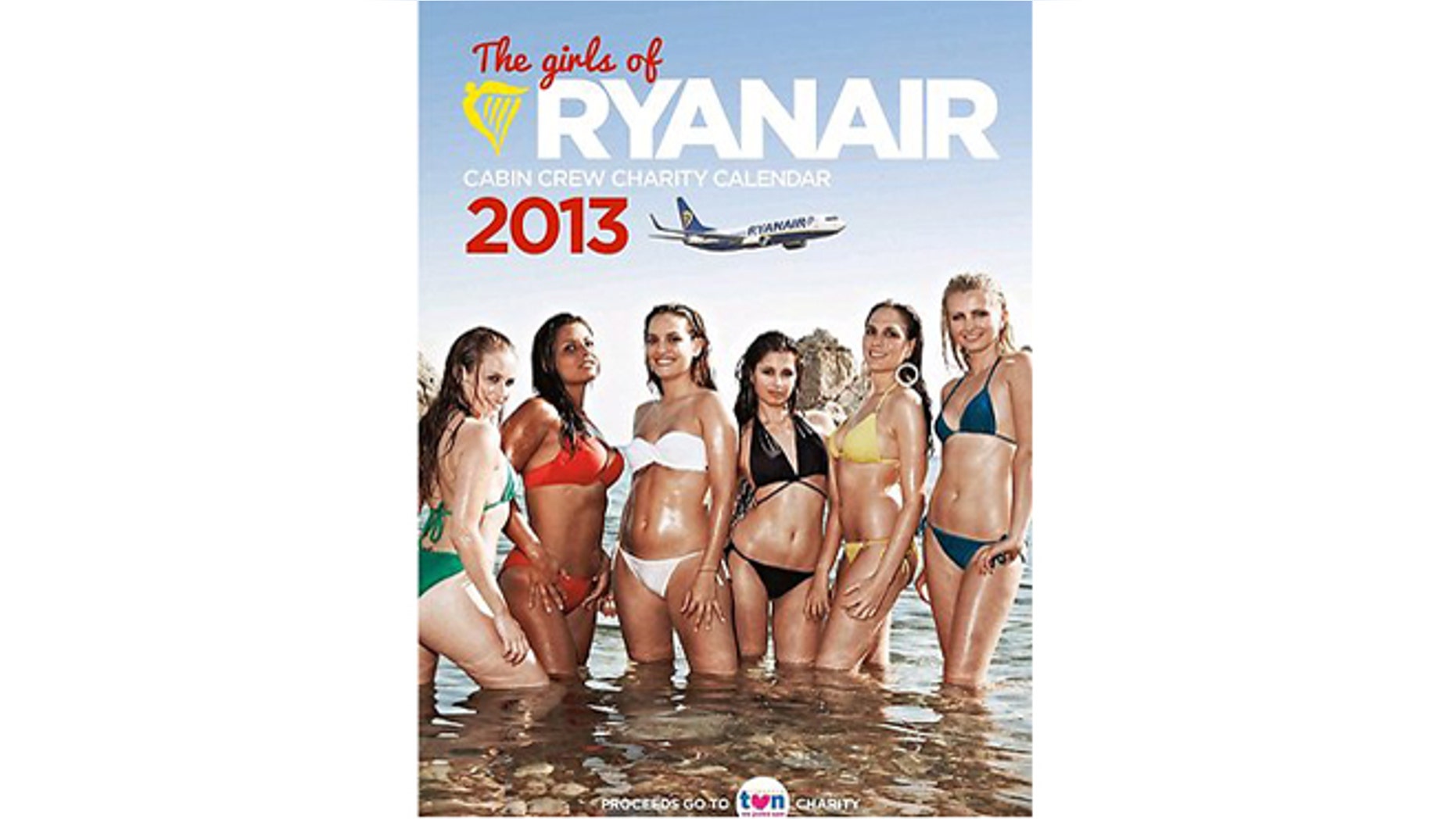 It's that time of the year again when Ryanair gets its hardest working (and prettiest) flight staff  to put on a tiny bikini and skimpy underwear and pose for the yearly calendar --all for a good cause, of course.
The calendar features female crew members in bikinis and underwear - all whom range in age from 20 to 27. The goal of the calendar is to raise upwards of  $131,000 for the TVN Foundation, a Polish charity.
"Every year 10,000 copies of the Ryanair cabin crew charity calendar sell out quickly so those who want to help TVN Foundation with its work can buy 2013's red-hot calendar onboard Ryanair flights, on Ryanair.com or from TVN Foundation centres across Poland," Ryanair's Stephen McNamara said in a press release.
Things got heated last year when the Advertising Standards Authority  reportedly received thousands of complaints about "sexist" nature and sexually suggestive images in the ads for the calendars. The ASA ruled that, although the women voluntarily participated, the advertising campaign for Ryanair's racy calendar had to stop.