Ryanair Charges for Sandwich Used to Treat Passenger for Cardiac Arrest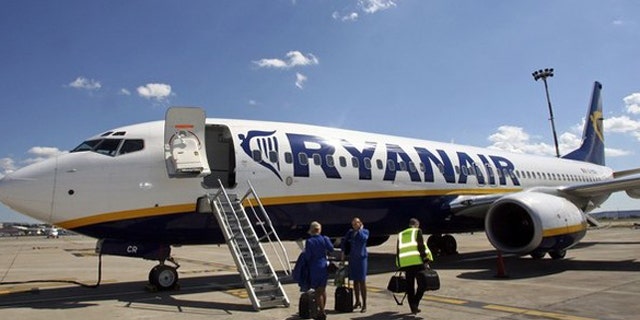 NEWYou can now listen to Fox News articles!
Who needs CPR when you can have a soda?
Although European flight attendants are mandated to know first aid, one family says that when a relative went into cardiac arrest during a flight, the baffled flight crew didn't deliver life-saving CPR, but instead delivered a sandwich and soda…and charged for it.
"We want Ryainair to apologize," Billie Appleton said, according to the Aftonbladet newspaper.
Appleton says her stepfather, Per-Erik Jonsson, 63, went into cardiac arrest during a flight from England to his home in Sweden. When he lost consciousness, his wife alerted the staff but they were unprepared to render treatment, Appleton told the paper.
"They said he had low blood pressure and gave him a sandwich and a soda," she told the paper. "And they made sure he paid for it."
Appleton is a nurse and apparently put her medical skills to use. She slapped her stepfather on the chest, which got him breathing again, she told the paper.
Once the Swedish man appeared to stabilize, the flight crew presented the family the bill for the soda and sandwich, she said, according to the paper.
A Ryanair spokesman told The Local that the flight crew handled the situation correctly.
"In line with procedures for such cases a Ryanair cabin crew suggested a diversion to the nearest airport or to have an ambulance on stand-by on arrival at Skavsta, so that the passenger could receive medical treatment," he said, according to The Local.
Jonsson's family contradicts Ryanair's memory of the events and says there was no ambulance awaiting their arrival.