Pokémon Go players in Peruvian Amazon use motorcycle, water taxis to 'catch 'em all'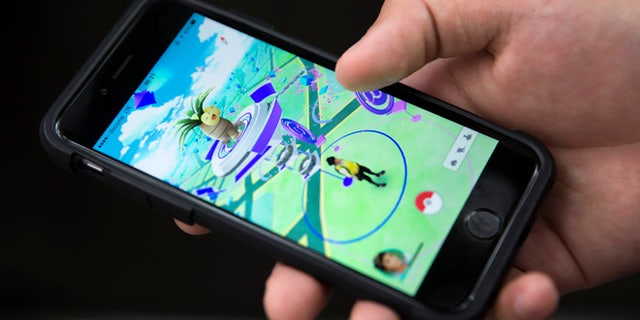 NEWYou can now listen to Fox News articles!
One of the most popular ways to get around the crowded, narrow streets of Peruvian cities has now become the favored form of transportation for gamers hoping to catch Pokémon.
As more and more players join the app-based game Pokémon Go, motorcycle taxis drivers in the remote Amazonian city of Iquitos are in high demand thanks to so-called Poké hunters who want to troll as much of the city as they can in their quest to catch 'em all.
Drivers of the three-wheeled taxis are charging gamers between $2.50 and $3.60 an hour to take them around town so they can hunt for the elusive digital creatures and battle other Pokémon Go users at Pokéstops.
"We provide the service and the user, with their mobile phone, asks us to drive around Iquitos' downtown, where most Pokémons and Pokéstops are located," Luis López, a motorcycle cabdriver said, according to Global Voices. "The rarest Pokémons are found on avenues outside downtown though, so we drive without distractions while the user catches them."
"The number of Pokémon Go-related traffic collisions in the city has increased," Peruvian National Police of the East general, Julio Mercado said.
Lopez said he and other members of the association of Motor Taxi Drivers of Iquitos are working with police to make sure that they avoid any traffic accidents. Numerous younger gamers have almost been killed by oncoming traffic while eagerly going after Pokémon, and police said they stepped up patrols recently to protect players from mobile-phone thieves.
It's not just motorcycle taxis, however, that are cashing in on the Pokémon Go trend.
For about $6.00 an hour, gamers can hire a boat to take them out on the water to search for any Pokémon lurking on the Amazon or the other waters that border the city.
Pokémon taxi service isn't just a trend in Iquitos.
There have been reports of taxi drivers in the northeast Brazilian city of Fortaleza earning extra money thanks assisting Pokémon searchers, and a taxi service in the Teesside region of England has set up Poké tours after customers began ordering cars with the express intent to hunt for the creatures.
"It's a bit chaotic – you can hear them in the back getting excited, and you sometimes think, 'God, almighty.' But really I think it's fantastic," Dave Harris of Busline Cars told the Mirror.