Mayor Michael Bloomberg to Take Spanish Classes Again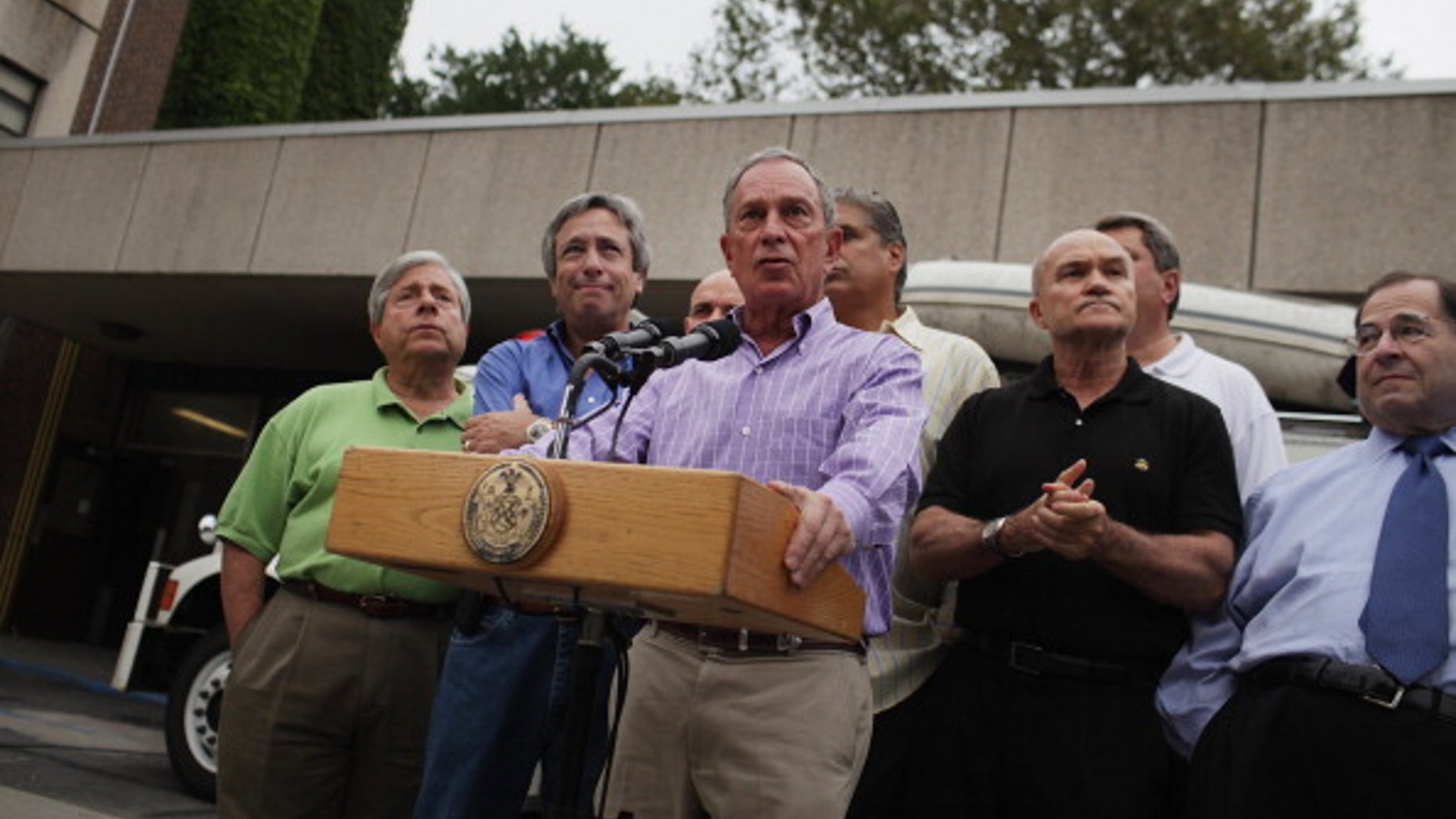 El Bloombito no moro?
New York Mayor Michael Bloomberg may have been tirelessly mocked by the media for his grating American accent while speaking Spanish, but that could soon change. Tal Vezo.
The New York Post is reporting Bloomberg told Dominican fashion designer and Queen Sofía Spanish Institute event host Oscar de la Renta that he will be taking Spanish-language classes at the Manhattan-based organization.
It's not the first time Bloomberg has taken up the language -- with little luck. He had a personal instructor for years. Although his efforts are charming and well-intentioned, his heavily accented mispronounced command of the language can often be mucho paino to hear.
Hopefully he'll have better luck at The Institute, which was founded in 1954 as a means to "promote greater awareness and understanding of the culture of the Spanish-speaking world in the United States," its website says. Currently, the Institute offers several lectures, book presentations and other cultural activities exploring "international interest in public affairs, medicine and the arts."
Support was given by Queen Sofía of Spain, which prompted the Institute's name change in November 2003.
Last August, Puerto Rican housewife Rachel Figueroa-Levin started a Twitter account as @MiguelBloombito, poking fun at Bloomberg's public struggles with Spanish while hosting press conferences concerning Tropical Storm Irene. The account, which she created as a means to entertain her friends while being enclosed inside her apartment while waiting for the storm to pass in New York, became an online sensation, attracting more than 14,000 followers in just a few days.
"We were all in the apartment watching his press conference this weekend and he started speaking Spanish, and, it was kind of funny," said the blogger and stay-at-home mom. "I continued the Twitter feed just for my friend, as a joke, but I had no idea it would take off the way it did."
"Hola Newo Yorko!" said Bloombito in his first tweet a few hours before Irene made landfall in Coney Island. "El stormo grande is mucho dangeroso!"
Bloomberg later defended his use of the language he's been trying to learn for years.
"My Spanish skills, I can tell you, poco y poco de mejorar," the mayor said in Spanglish. "Pero es difícil. Tengo 69 años, es difícil aprender un nuevo idioma. (I'm 69, it's difficult to learn a new language)."
Follow us on twitter.com/foxnewslatino
Like us at facebook.com/foxnewslatino