Colombia Hopes You're Feeling REALLY Loving This Valentine's Day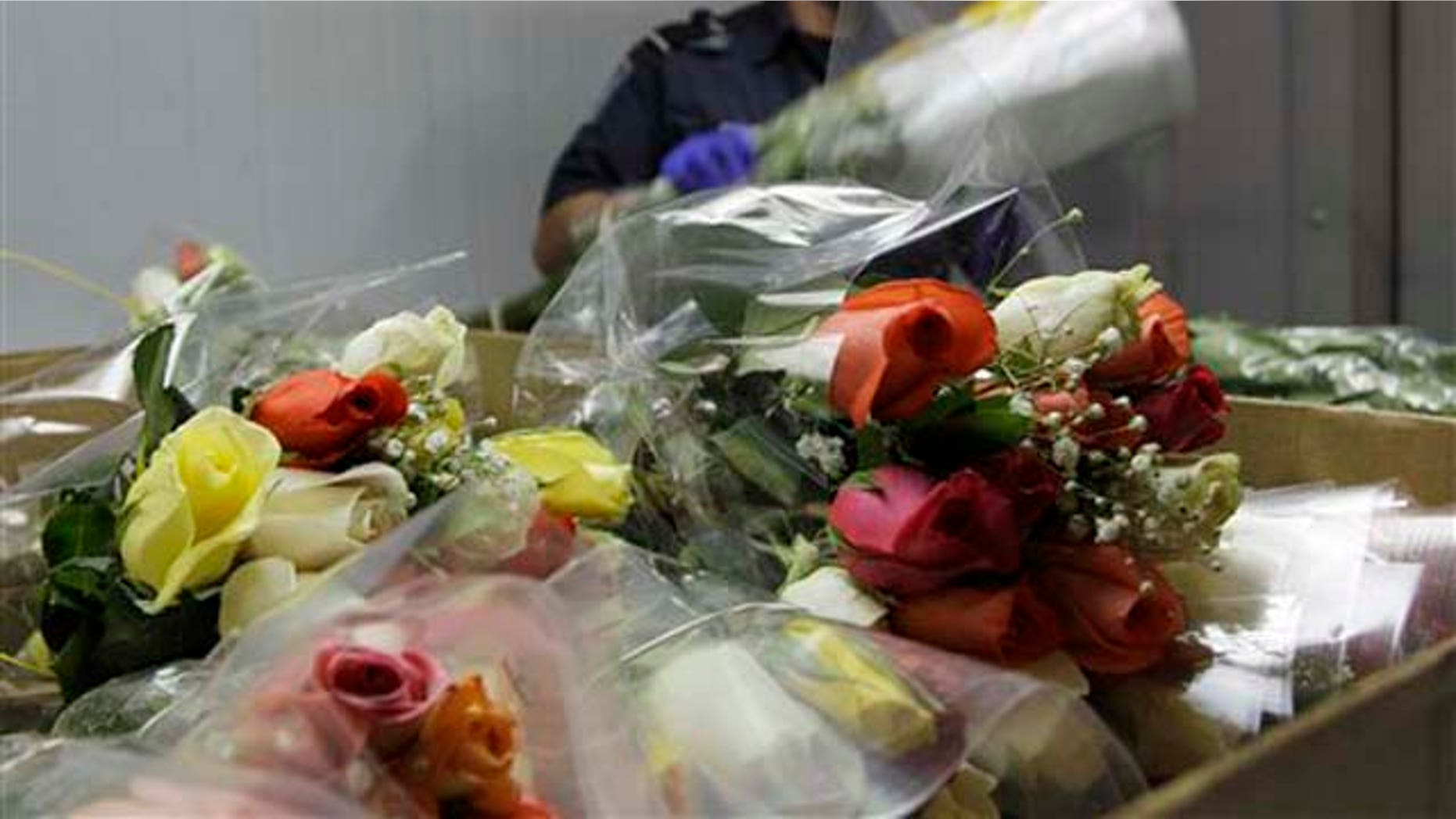 Following last year's torrential rains and extreme flooding, and with a harsh winter expected for 2011, Colombia's flower exportation industry is trying to stay on track this Valentines Day.
The country provides 80 percent of all flowers sold in the United States. According to Asocolflores, Colombia's flower growers' association, it will export around 500 million Valentine's Day flowers this year, with almost 90 percent of them shipped to the U.S.
Meteorologists say Colombia's 2010 rainy season was the worst the country has seen in 60 years. To exporters' relief, the horrible flooding has not affected most of the flower-growing areas. But heavy precipitation could hurt one of the nation's most profitable industries in another way: By raising prices.
"The excess rains have caused the flower growers to increase their expenses to fight the problems caused by excess humidity," says Augusto Solano, president of Asocolflores, the nation's flower growers association.
The biggest concern for exportation this year is the weak U.S. dollar and the strengthening Colombian peso. Many analysts believe that the peso actually needs to be weaker against the American currency so importers in the states will buy more. But as things stand now, those red roses will be more expensive.
"If the dollar is weaker, it's less valuable, so our income goes down and our expenses go up," says Mr. Solano.
The good news for growers is that Valentine's Day falls on a Monday, so all of the flower shops will be open and consumers will buy more product. Some 28 flights daily will be sending flowers to the United States in the days before the holiday to fill store shelves on time.
In the past, most American consumers bought their flowers in traditional shops. But that has changed. Ascolflores estimates that 55 percent of all units sold in the U.S. are now purchased in supermarkets.
It's attributed to convenience but Mr. Solano says it's also because of Colombia's wide array of flowers stuffed into bouquets.
"Our country cultivates over 1,600 varieties," he explains. "This is why the production of bouquets were developed. We have all the flowers."
With all of the other prominent holidays involved in exporting and importing flowers—such as Mother's Day, Christmas and Easter—this industry is vital to job growth. It creates about 180,000 to 200,000 jobs in Colombia and about 225,000 in the United States.
So go on, buy that blossom. It's not just about the romance; it's about helping the economy by keeping flower workers employed.
David Noto is the Latin American correspondent for Fox News Radio in Bogotá, Colombia.
Follow us on twitter.com/foxnewslatino
Like us at facebook.com/foxnewslatino