Crafting an allergy-friendly Memorial Day menu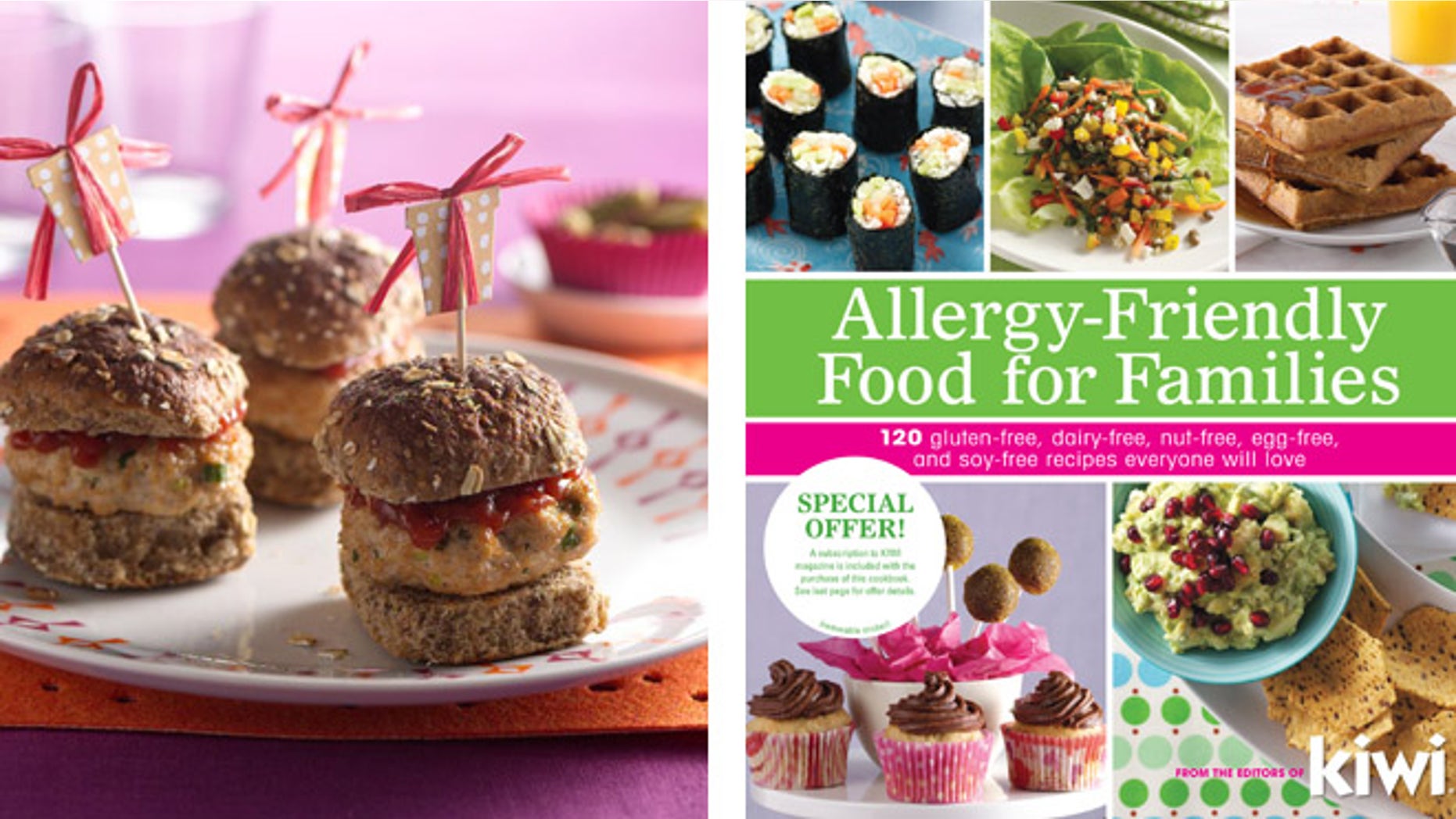 Planning a great Memorial Day cookout is hard enough. Planning a menu when one of more or your guests have a food allergy is near impossible.
Luckily, the editors at KIWI magazine have come to the rescue with their new cookbook, "Allergy-Friendly Food for Families."
The cookbook covers the five most common food allergies: gluten, dairy, nuts, eggs and soy. Most of the recipes are free of all five of the allergens; the rest are free of at least three of them.
There are recipes for every meal of the day, plus snacks and party food.
"The party food is a challenge," said Sarah Smith, editorial director at KIWI Magazine. "If you're going to have a truly allergy-friendly party because either your child has an allergy or someone in their class has an allergy, you want everyone to like the food, so make it taste like what people are expecting."
For a tasty, allergy-friendly alternative to burgers at your Memorial Day cookout, try grilling up some teriyaki turkey sliders.
Click here for a recipe for Teriyaki Turkey Sliders.
Smith also recommends serving bite-sized food at your party, like ham sandwich sticks or lemony tuna salad on cucumber slices. The cucumber slices serve in place of bread to make gluten-free eaters happy.
"They're easy to hold, easy to pass around and no worries for whoever is coming," Smith said.
Click here for a recipe for Lemony Tuna Salad on Cucumber Slices.
Cinnachips and rainbow salsa make a perfect Memorial Day dessert, or just a sweet side dish. The salsa is made with fresh fruit and just a splash of syrup. The cinnachips are simply fried corn tortillas topped with a cinnamon-sugar mixture. Together, they make this colorful and healthy treat irresistible to party guests of all ages.
Click here for a Cinnachips and Rainbow Salsa recipe.
The recipes in "Allergy-Friendly Food for Families" aim to be kid-friendly and easy to make.  Smith encourages families with food-allergies to serve the same meal to everyone.
"It's a great idea if families can all eat together, not just if you have allergies, but one meal. It's not kid food, not adult food, just family food."
While the recipes use ingredients that may sound foreign to some, like non-hydrogenated vegetable shortening, Smith says they're easy to find in your local grocery store if you keep a close eye on the natural foods section. Smith also says cooking with kids who have special dietary needs and teaching them what is safe for them to eat is important to empower them to make their own decisions about food.
"You figure out what works for your family," Smith says, "and you go on and live your life and everything can be delicious."