YouTube star Corey La Barrie dead on 25th birthday after car crash, driver arrested
Corey La Barrie, known for his presence on the video-sharing platform YouTube, has died at the age of 25.
His brother Jarrad confirmed in an Instagram post that La Barrie died in a car accident on Sunday.
The post shared on Monday featured a picture of La Barrie taking a selfie while wearing a lavender hoodie.
CELEBRITIES REACT TO JERRY STILLER'S DEATH AT AGE 92: 'A BELOVED PERSON IN COMEDY'
"This isn't something i thought i would ever have to sit here and type out for a very long time or what i wanna do right now but everyone deserves to know, my brother Corey passed away last night in a car accident with his drunk friend driving," Jarred wrote in the caption.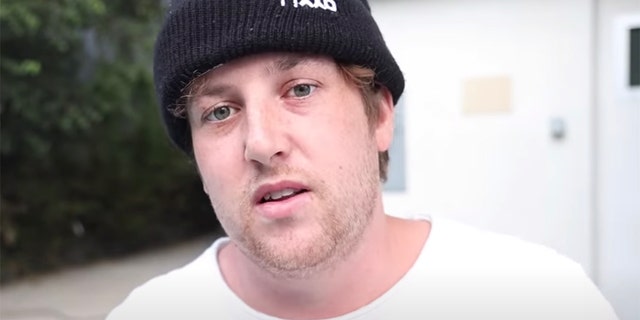 "This is the hardest thing I've ever had to do i dont how I'm suppose [sic] to do this without you i miss you so much already this isn't fair," Jarred continued. "Thank you for always being the best big brother i could ask for i love you so f--king much life's never gonna be the same without you R.I.P."
He concluded: "P.S say hi to grandad and grandma for me i love you."
GRAMMY-WINNING SOUL SINGER BETTY WRIGHT DEAD AT 66
In a press release obtained by Fox News on Monday, the Los Angeles Police Department confirmed that they arrested a suspect, 27-year-old Daniel Silva, the alleged driver of the car, for murder.
According to the release, Silva was allegedly traveling at a high speed when he lost control, "ran off the road and collided with a stop sign and a tree," killing the passenger -- the LAPD is withholding the identification pending notification of next of kin -- of his car. According to TMZ, La Barrie was the passenger in the car.
"The driver of the Maclaran exited the vehicle and attempted to leave the scene but was stopped by citizens who came to render aid," the statement read. "No other vehicles were involved in the collision."
MAGICIAN ROY HORN OF SIEGFRIED & ROY DEAD AT 75 FROM COVID-19 COMPLICATIONS
Per the release, the Los Angeles Fire Department responded to the scene and transported both the driver and the passenger to a local hospital for medical treatment. The passenger "succumbed to his injuries" at the hospital, according to the release.
Jarrad's post on Monday received messages of support from his followers.
RAPPER NICK BLIXKY, 21, SHOT AND KILLED IN NEW YORK CITY
"My heart is absolutely broken for you, I'm so so sorry," one person wrote in the comments. "No one should ever have to go through this, thinking of you and your family. Love you, stay strong."
"Sending love and prayers to you and your family," said another. A third added: "Jarrad! I am so sorry for your loss. Prayers for you and your family in this hard time."
CLICK HERE TO GET THE FOX NEWS APP
In a video shared to La Barrie's YouTube Channel on Saturday, he announced that the following day -- May 10 -- was his birthday.