Why Jake Gyllenhaal Can't Seem To Stay Out of Jail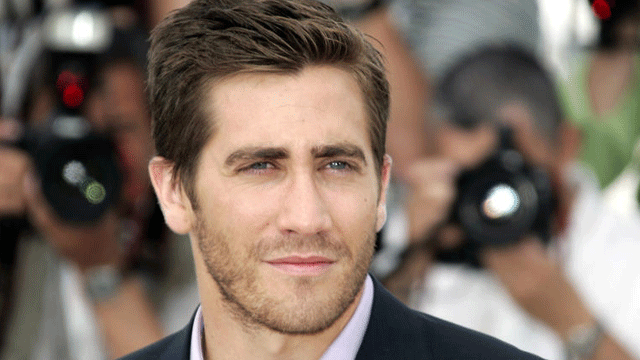 Good-guy Jake Gyllenhaal has been to prison a lot recently.
The 28-year-old got in the lockdown habit while prepping to play a lost young man in the war thriller "Brothers."
"My character starts off in jail so I did a lot of research at LA County Jail, Lancaster State Prison and some juvenile state halls," Gyllenhaal said. "I came across this incredible writing program for kids that are spending time in juvenile halls. 14-18 year-olds participate in this writing program and that really changed my ... perspective on the prison system and the people inside it.
The actor was so touched by the experience that he now pops into prison on a regular basis.
"I have since been back many times to work on this writing program and with these kids," he added. "It's so life changing and extraordinary."
And despite the war theme in "Brothers" (Tobey Maguire plays his brother who is a Captain in the Marine Corps. and goes missing in Afghanistan), Gyllenhaal declined to share his thoughts on America's involvement oversees, saying it is often "a sad time" when actors try to talk politics.
"I made a movie a few years ago called 'Jarhead' about Marines and had the opportunity to meet many, many men who served and those who are still serving now all over the world," Gyllenhaal said. "It definitely changed my perspective."
Though he recently parted ways with Reese Witherspoon, the 29-year-old isn't letting a broken heart bring him down. Pop Tarts spies recently spotted Gyllenhaal partying the night away at Thompson Hotel's Smyth Tribeca in New York City for Justin Theroux, Mark Ronson and Scott Campbell's holiday party to benefit the charity "God's Love We Deliver."
While the actor looked to be in good spirits, we're told he stayed close to friend Matt Dillon for most of the night and didn't look twice at the flocks of fabulous-looking females roaming around.