Univision's Jorge Ramos Sued By Man He Allegedly Misrepresented In His Book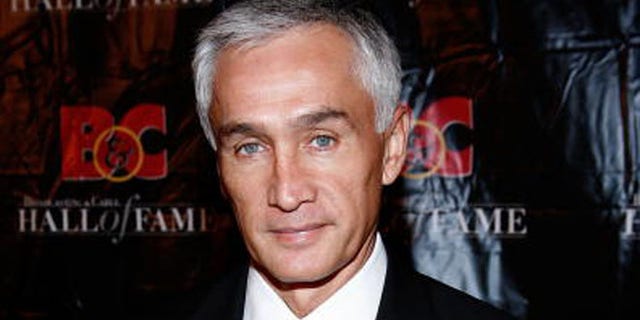 MIAMI (AP) – A Guatemalan man claims in a lawsuit that popular Univision news host Jorge Ramos wrongly identified him as a U.S. immigration agent in a 2005 book about a fatal migrant smuggling venture, leading to death threats and eventually forcing the man and his family to leave Guatemala.
The lawsuit, filed late last month in Miami-Dade Circuit Court, seeks unspecified damages from Ramos and HarperCollins Publishers, which published the Ramos book "Dying To Cross." The book examines the deaths of 19 migrants packed in a truck that crossed the U.S. border in Texas in 2003.
In the book, Byron Lemus is identified as a U.S. Immigration and Customs Enforcement agent involved in the apprehension of a smuggler leader, Karla Chavez, according to the lawsuit. The pages including Lemus' name were included with the lawsuit as exhibits.
Lemus, an attorney, has never worked for ICE or any part of the U.S. government, according to the lawsuit filed by his attorney, Carl Palomino. He did work on matters such as adoption and asylum in the U.S. embassy in Guatemala City, Palomino said Thursday, and was asked to drive Chavez after she was captured from the Honduras border to Guatemala City. But Lemus didn't know who she was, according to Palomino.
"He was never a government agent or an employee of the government," the attorney said.
Ramos is co-host, with Maria Elena Salinas, of the nightly newscast on Univision, the biggest Spanish-speaking network in the U.S. He also hosts a Sunday political talk show, Al Punto, and frequently gives speeches around the country including one Wednesday about the Venezuelan crisis at Harvard University. In 2007 he and Salinas hosted the first U.S. presidential debate on Univision involving the Democratic primary candidates.
Court records did not indicate a lawyer for Ramos in the lawsuit and Ramos did not immediately reply to a direct email seeing comment. A spokeswoman for HarperCollins declined comment and officials at Univision, which is not named in the suit, did not immediately return a call seeking comment. An ICE spokeswoman also did not immediately respond to an email request for comment.
Shortly after the Ramos book came out, Lemus began receiving death threats and eventually his family's home was targeted in a drive-by shooting, according to the lawsuit. That prompted him to flee in 2009 with his wife and son to South Florida, where they are seeking asylum, Palomino said.
When the threats started, Lemus was unaware of the book and didn't know why he was being targeted, according to the lawsuit. It wasn't until he had come to Florida and picked up a copy at a recent garage sale in the Miami area, where he discovered the passages he claims falsely identify him as an ICE investigator.
The book, according to the lawsuit, "is the very reason why (Lemus and his family) have been the victims of threats of violence, including death, all culminating in a drive-by shooting of their residential home."
Chavez, the leader of the deadly migrant smuggling attempt, pleaded guilty to smuggling conspiracy charges and was sentenced in 2006 to more than 17 years in federal prison.
Ramos, who has hosted Univision's nightly news since 1986, has written 10 books, most recently "A Country for All; An Immigrant Manifesto." He also writes a regular column for 40 newspapers.
Follow us on twitter.com/foxnewslatino
Like us at facebook.com/foxnewslatino