Ted Cruz fires back at Jimmy Kimmel after a sketch in which God, Satan condemn him to hell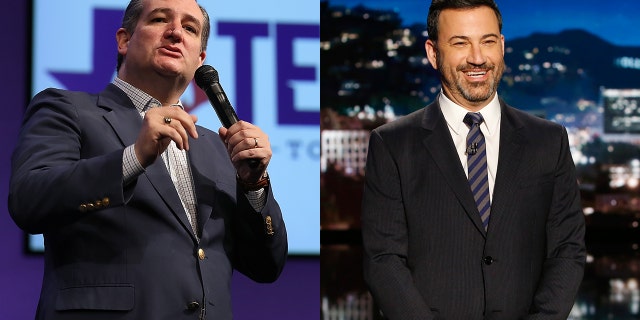 Sen. Ted Cruz responded to a sketch on "Jimmy Kimmel Live" in which the late-night host suggested that God and Satan have decided that the Texas senator is going to hell.
Cruz reacted on Twitter after Jimmy Kimmel enlisted the help of comedian Billy Crystal and Foo Fighters frontman Dave Grohl on Tuesday's episode. Kimmel first speaks with Crystal, who plays God, and then calls over Satan, played by Grohl, during the game "Who Goes Where?"
"Which one of us is going to get Ted Cruz?" Crystal asks.
After Grohl suggests to leave it to a game of rock-paper-scissors and loses, Crystal gives him Cruz.
"I don't want him, Jimmy — that face for eternity?"
Cruz was quick to take to Twitter to respond to the jab, noting that Kimmel may still be sore after losing to the Senator at a charity basketball game earlier this year.
"Really getting into the Christmas spirit, Jimmy Kimmel just aired a skit with 'God & Satan' arguing and eventually deciding that I should go to Hell," Cruz Tweeted. "It's almost as if Jimmy's feelings are still hurt that I kicked his a-- at hoops…."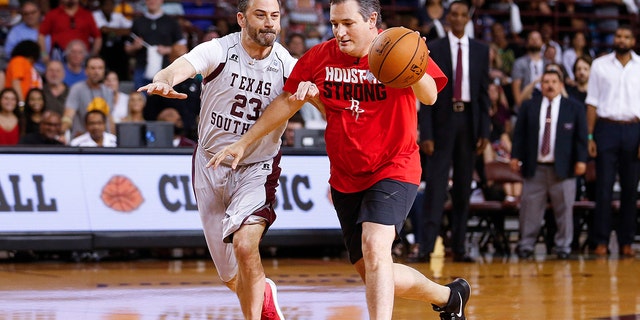 As previously reported, Kimmel and Cruz played some one-on-one basketball after the host compared Cruz's looks to that of an ocean bottom-dwelling blobfish. The senator then challenged Kimmel to a basketball game for charity, which he obliged. In the end, Cruz beat Kimmel 11-9, with each of their baskets scoring as 1 point.
Now it seems Cruz is rubbing the victory in the late-night host's face after receiving more jabs from him on his ABC show.