Taylor Swift became emotional during part of closing arguments in her civil trial alleging that a former radio DJ groped her before a 2013 concert.
The singer cried in court Monday as former DJ David Mueller's attorney, Gabriel McFarland, questioned whether the pop star's smiling face in a photo she appeared in with Mueller was the face of someone who was upset.
McFarland told jurors in his closing arguements his client "is not the guy" who groped Swift.
MORE: Taylor Swift's alleged groping photo
"It's impossible that Mr. Mueller has his hand under her skirt and on her rear or we would see skirt disturbed in the photo of the alleged incident," McFarland argued. He posed to the jury, "Why would [Mueller] throw away his dream job? There's no good reason."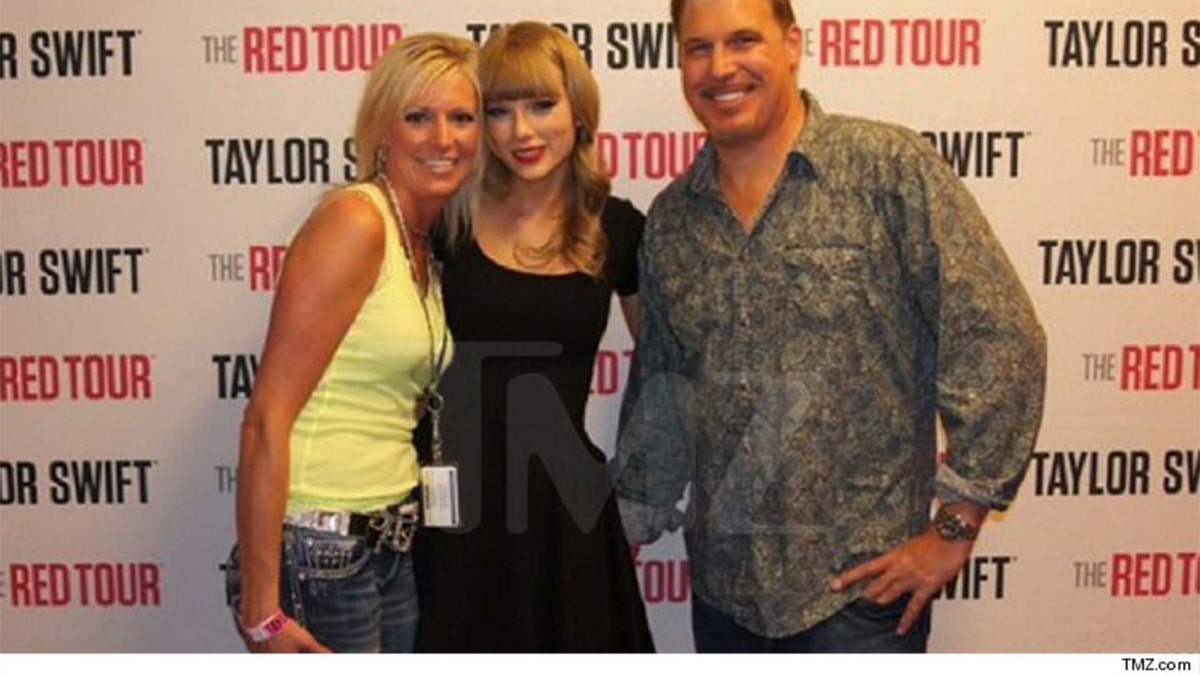 Swift's mother, Andrea Swift, touched her daughter's right leg as Swift cried and wiped her face in federal court in Denver. Her lawyer also rubbed her back.
Andrea Swift touched Swift's hand as McFarland said the photograph taken during the meet-and-greet meant nothing.
When the attorney suggested that Swift would not have kept her arm over Mueller's if he had grabbed her backside, Swift silently mouthed "wow."
Swift's lawyer also pointed to Mueller's expression in the photo as proof. Without using the expletive, lawyer Douglas Baldridge said, "That is an S-eating smile right there."
Swift testified the photo was taken just as she was groped by Mueller, who denied the allegation.
Swift's attorney Douglas Baldridge said the singer is standing up for all women in her federal lawsuit by taking on a man who she claimed groped her.
TAYLOR SWIFT: 'I FELT HIM GRAB ONTO MY BARE ASS CHEEK'
Baldridge characterized Mueller as an "aggressor" in his closing arguments, asking jurors, "Will aggressors like David Mueller be allowed to victimize their victims?"
Citing Swift's counterclaim alleging assault and battery, Baldridge asks jurors to "return a verdict for a single dollar, a single symbolic dollar, the value of which is immeasurable to all women in this situation."
The case was handed over to the jury for deliberation on Monday afternoon. Court is currently in recess until either questions come from the jury or there is a definitive verdict.
The Associated Press contributed to this report.